This is a sponsored post written by me on behalf of Hormel Foods, LLC.. All opinions are 100% mine.
Chicken Bacon Pinwheels are a fun snack to serve your family. These are great for your kids after-school  or for you and your spouse as a quick, easy and affordable snack that everyone will love!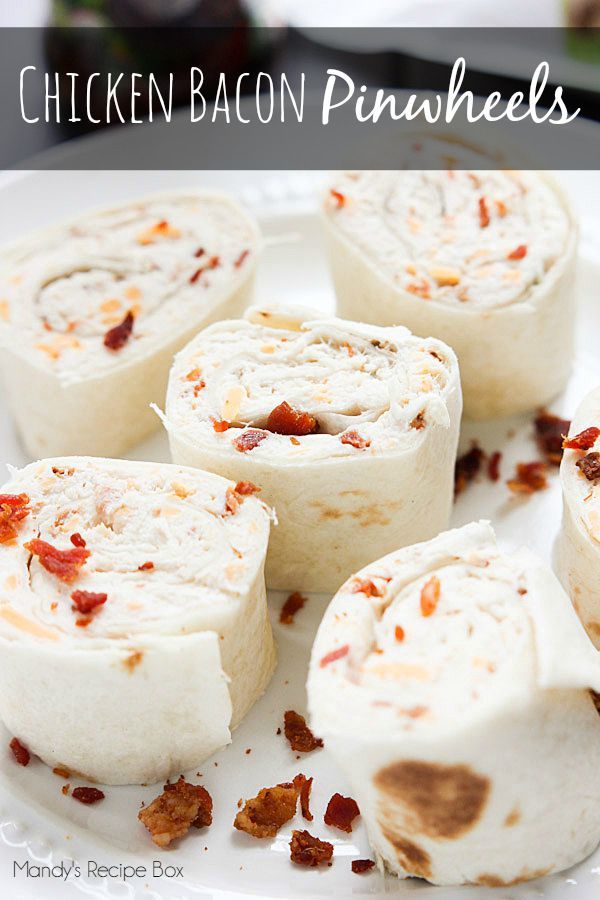 After school can be crazy as I've often mentioned, but if you're prepared for the kids once they come home, it's not always hectic. I like to have a snack ready for my kids because once school is out, they still have a long bus ride home to our house in the middle of nowhere. Sometimes I make smoothies, chocolate chip cookies or something different like these Chicken Bacon Pinwheels.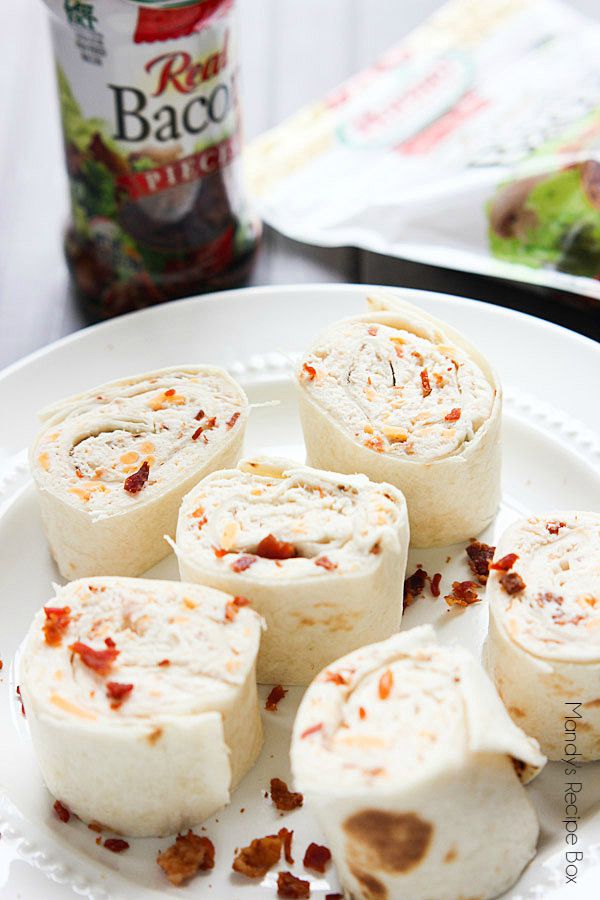 These pinwheels are really easy to make. To help them keep their shape and not unroll, you refrigerate them for a couple hours or all day, which makes it nice. That way you can prepare these any time during your day and then slice them up when the kids get home or when you are ready for a snack. I love bacon in just about everything so naturally it's included in these pinwheels. I grabbed some Hormel Foods Bacon Toppings which is 100% real bacon and awesome for quick snacks or on top of salads and much more.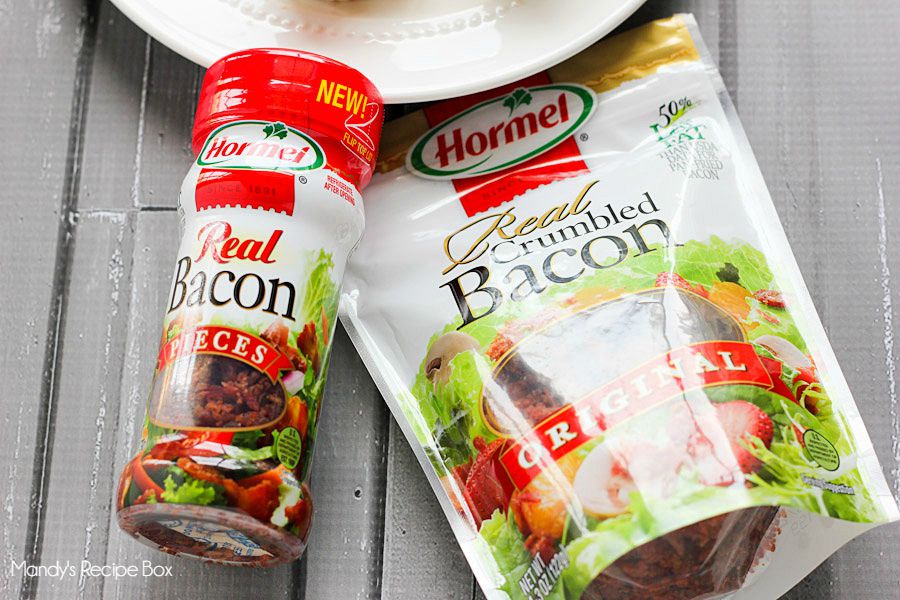 These Bacon Toppings can be found by the salad dressings in most stores. Or my fridge. I use them all the time. I love them on baked potatoes. Hormel has lots of other Easy Recipe Ideas so be sure to go check them out.
These Chicken Bacon Pinwheels took me just under 5 minutes to make. Just mix everything together in a bowl and spread on tortillas, roll them up and wrap in plastic wrap and pop into the fridge until chilled and ready to serve. Easy peasy!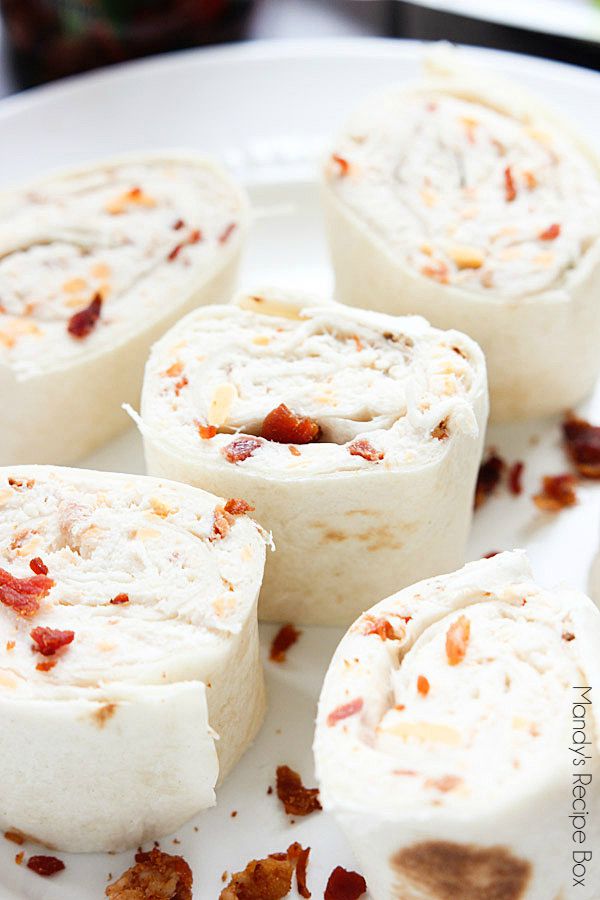 Sign up for the Hormel Newsletter and receive recipes in your inbox. Feel free to share your recipes to Hormel's Facebook page!