Broccoli is my favorite vegetable, I believe. Right there with fresh corn on the cob. My mother-in-law made this dish for a church dinner and I went home and looked up the recipe on Kraft Food's website. I made it for dinner the next night since my family wasn't at the dinner to taste it. So good… And I got to use my new Le Creuset baking dish I received from CSN Stores. I love it! It is my new favorite thing! It is stoneware and so easy to clean. It can go in the dishwasher, too. Love it and want more of their cookware!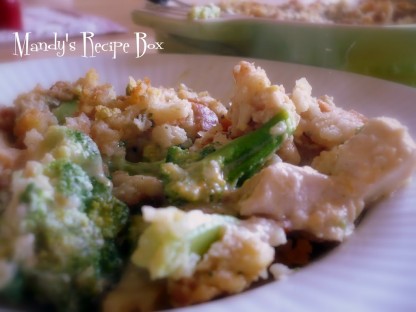 Chicken and Broccoli Casserole
1 pkg. (6 oz.) Stuffing Mix for Chicken
1-1/2 lb. boneless skinless chicken breasts, cut into bite-size pieces
1 pkg. (14 oz.) frozen broccoli florets, thawed, drained
1 can (10-3/4 oz.) condensed cream of chicken soup
1/2 cup milk
1-1/2 cups Shredded Cheddar Cheese
Heat oven to 400ºF. Prepare stuffing as directed on package. Combine chicken and broccoli in 13×9-inch baking dish. Stir in soup, milk and cheese; top with stuffing. Cover and bake 30 min. Remove the cover and bake another 10-15 minutes or until the chicken is done.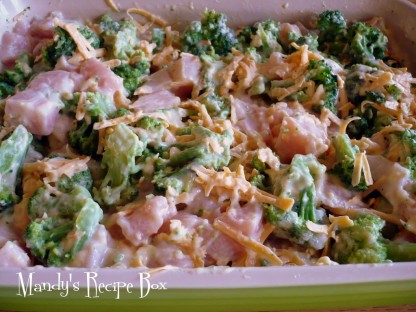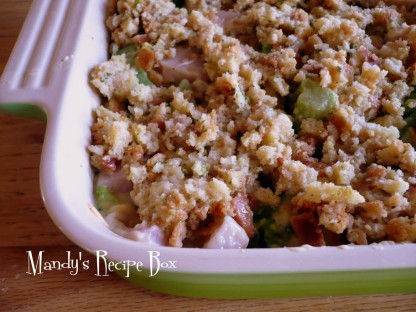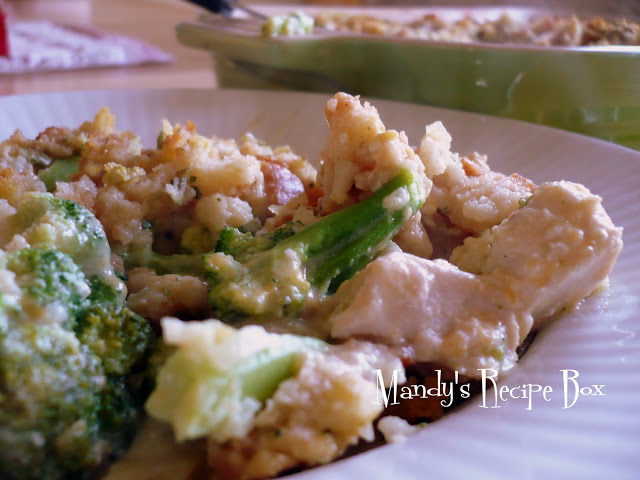 Side note: If you want the broccoli softer and a darker green rather than the light green and crunchier texture, just keep it covered in the oven longer until it is how you like it.