These Chex Scotcheroos are an addicting treat so beware! They are made with Chex cereal and a whole lot of yum.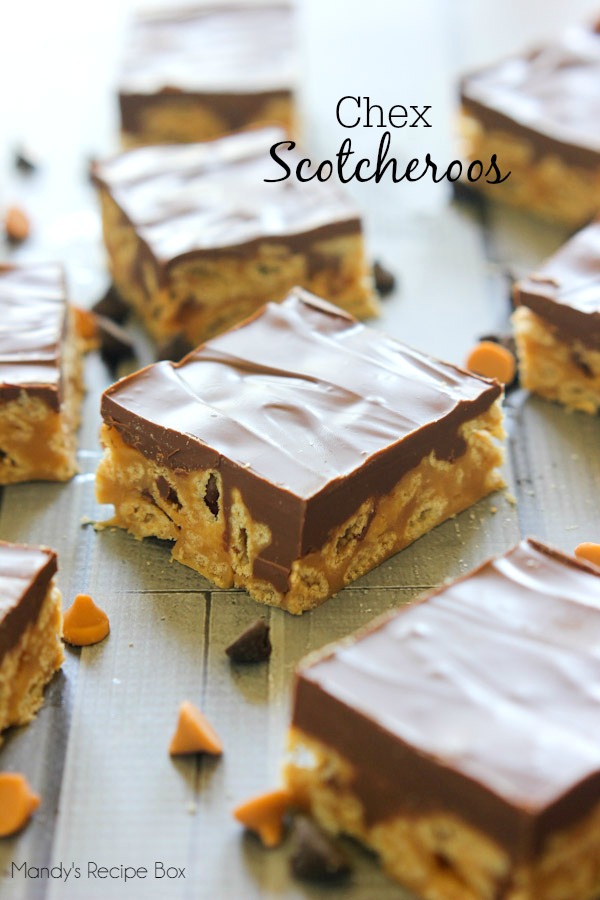 I am one who needs desserts. I NEED them. No matter what. There is always room for dessert is basically my mantra. I also hate cooking and baking in the summer. It's just too hot and the last thing I want to do is be around more heat. Out come the no bake dessert recipes.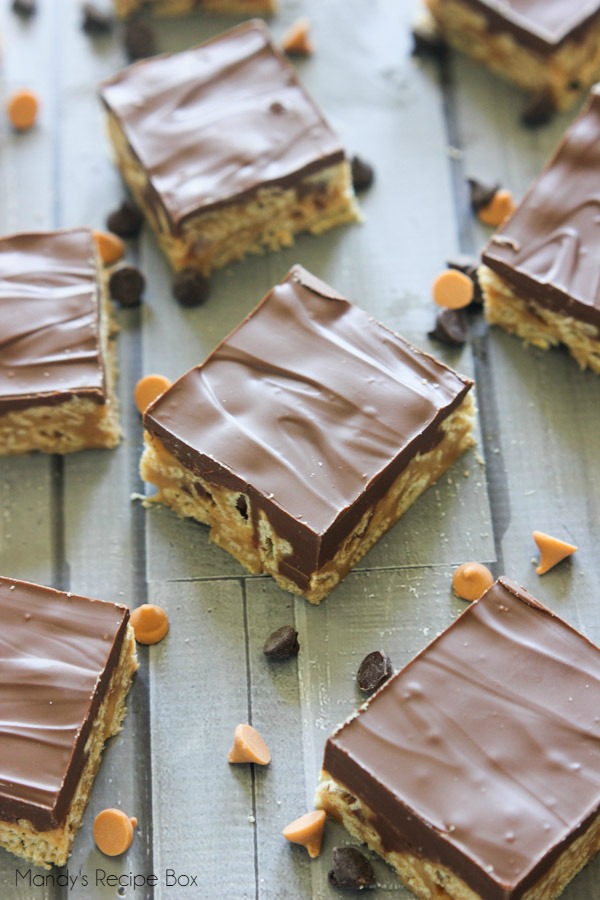 These Chex Scotcheroos are so dang good. You can refrigerate them for an even cooler treat. If your house is warm inside, you should keep them refrigerated so the chocolate doesn't get all melty and messy. These are made with Chex cereal instead of the traditional Rice Krispies cereal. I used Rice Chex but corn would be great, too. Make a batch and watch them disappear.