I'm sharing French's® in my life as part of a sponsored series for Socialstars™" #FrenchsCrowd #FrenchsMustard
With the weather warming up it's time for picnics and potlucks. Bring this Chef Salad with Honey Mustard Dressing for a classic side that everyone loves. The homemade salad dressing will impress them all!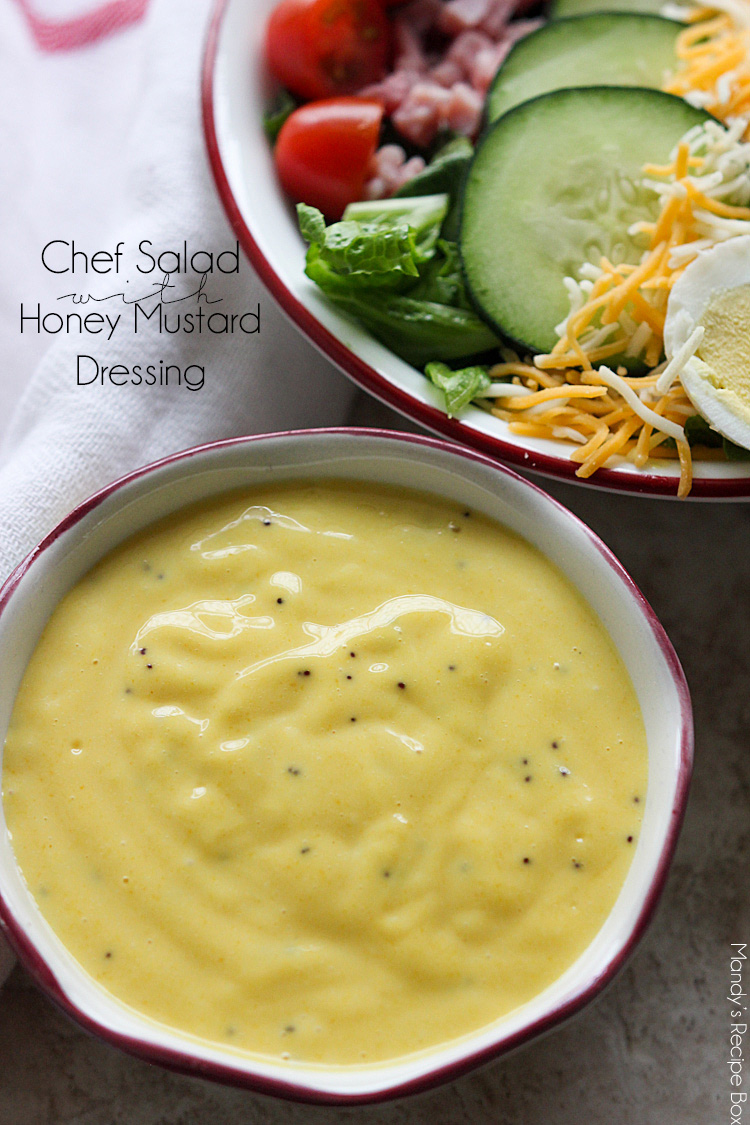 Salads can be kinda boring. But this Chef Salad with Honey Mustard Dressing is anything but boring. It's a classic salad that can be a meal or side to any picnic or potluck you bring it to. The best part is the Honey Mustard Dressing thanks to French's Classic Yellow Mustard . It makes for a sweet and tangy salad dressing that goes perfectly with the salad ingredients.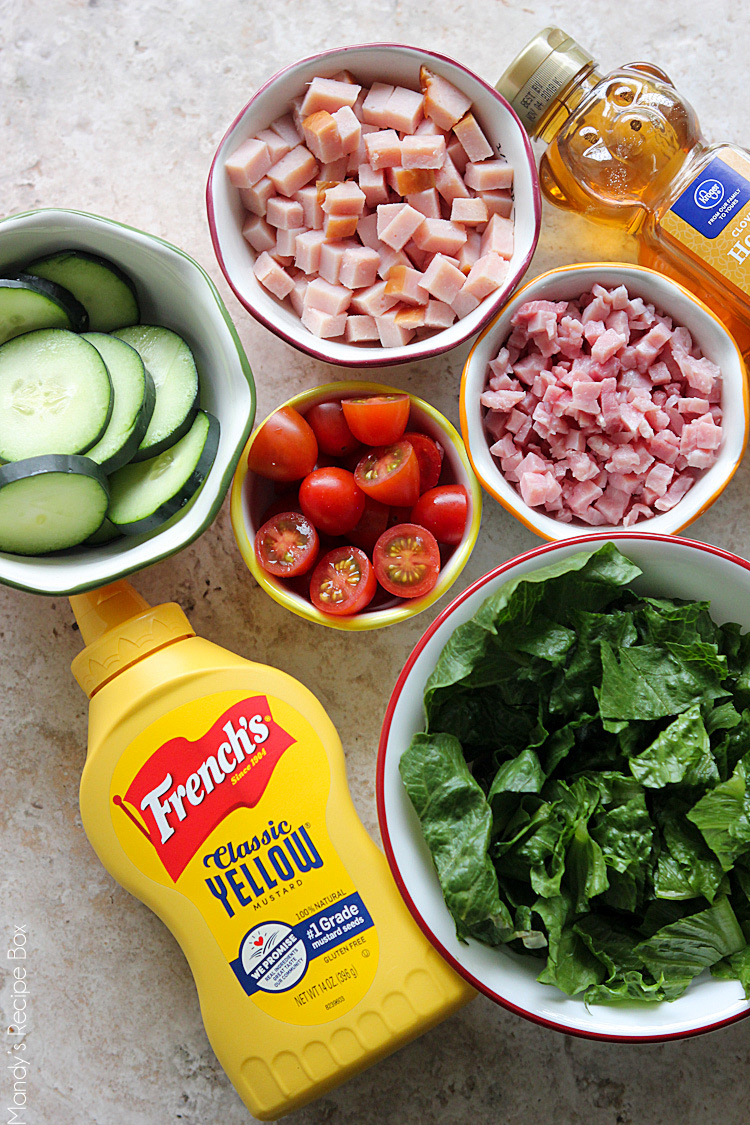 When warmer weather hits I crave salads like no other. So I'm always trying new ways to change them up. Including the dressings. French's is known for its iconic Classic Yellow mustard, but did you know that it also has a deliciously bold tasting Spicy Brown mustard AND a smooth & creamy Dijon? I didn't! But I'm so glad I know now because I'll be bringing you some more great recipes using them so watch for those. Guess what else? French's Classic Yellow mustard is 100% natural? Yep. Stone ground, #1 Grade Mustard Seeds with nothing artificial, period. No corners cut, no weird stuff, just the bright yellow that brings food to life. And bonus: it's gluten free, calorie free and fat free. Yay!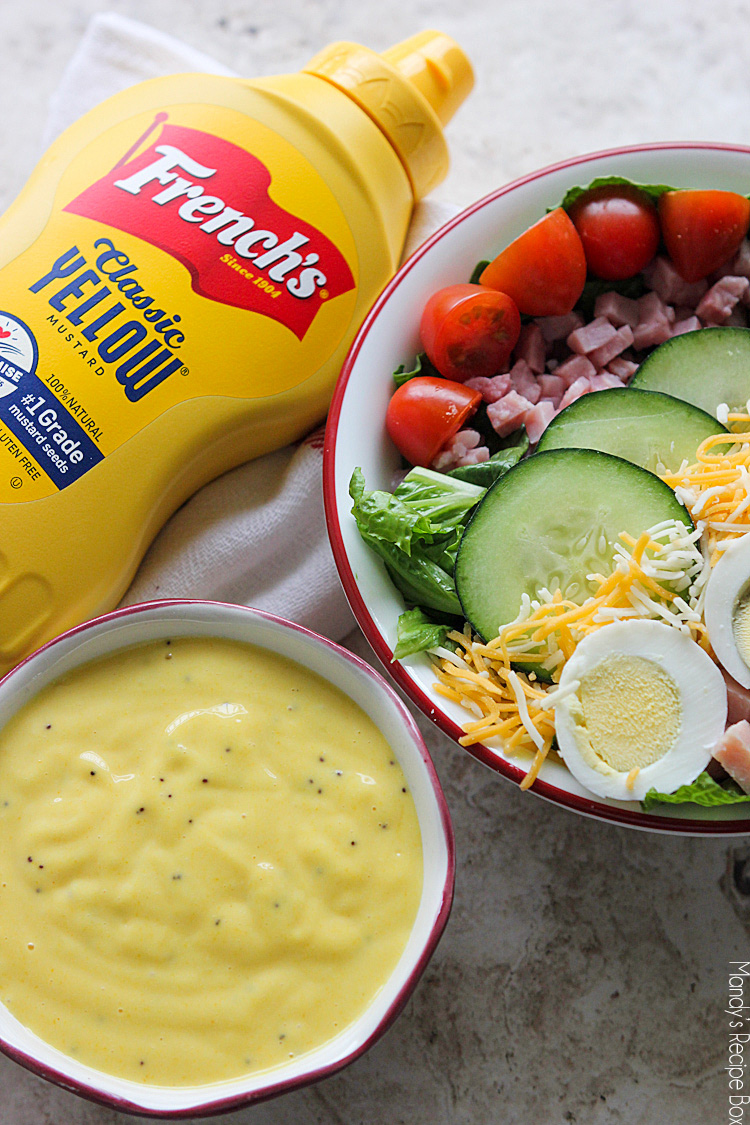 Be sure to save this to your favorite Pinterest boards!

 For more great ideas like French's on Facebook!