I'm sharing #SausageFamily in my life as part of a Johnsonville sponsored series for Socialstars™
Wake your family up with the delicious aroma of this Cheesy Hash Browns and Sausage Skillet. It's an easy breakfast meal that takes no time all to make.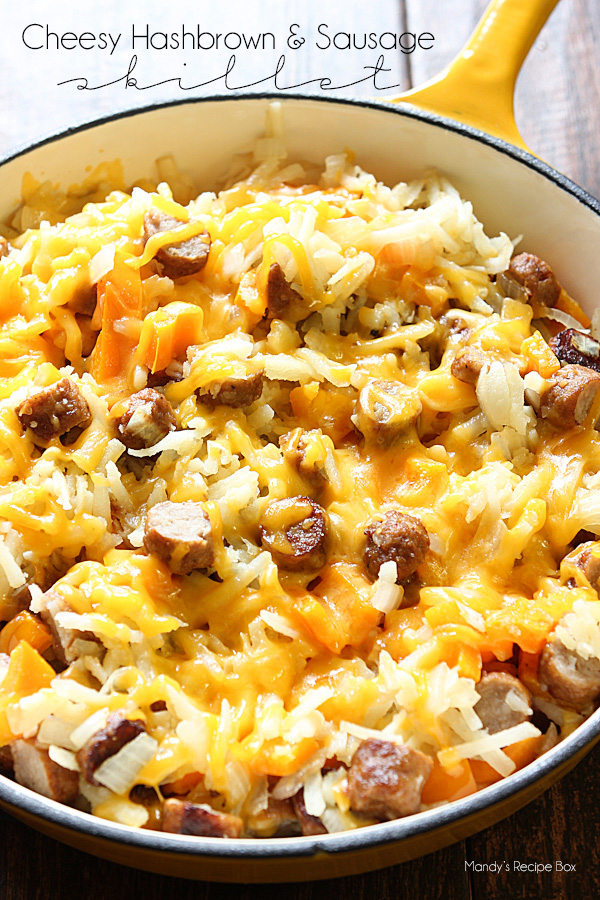 So how do you guys do breakfast? Do you cook something every morning? Do you do quick items like cereal and stuff on weekdays and cook the great stuff on weekends? A little of both? I'm curious. At my house we get up at 5:30 am and there's no way I am making a hot meal that early before my kids go to school. They're lucky I even know who they are that early. I save the good stuff for the weekend when there's no rush and we can enjoy it.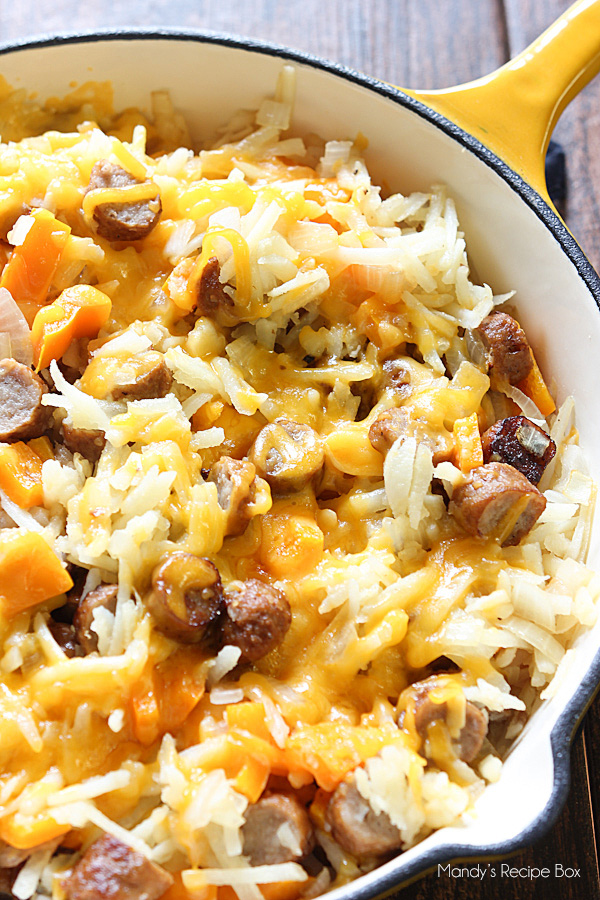 But this Cheesy Hash Browns and Sausage Skillet is a great meal for any morning of the week. It doesn't take long to make thanks to Johnsonville Fully Cooked Breakfast Sausages. And if you cut your peppers and onion ahead of time and freeze or have in the fridge, it's even faster.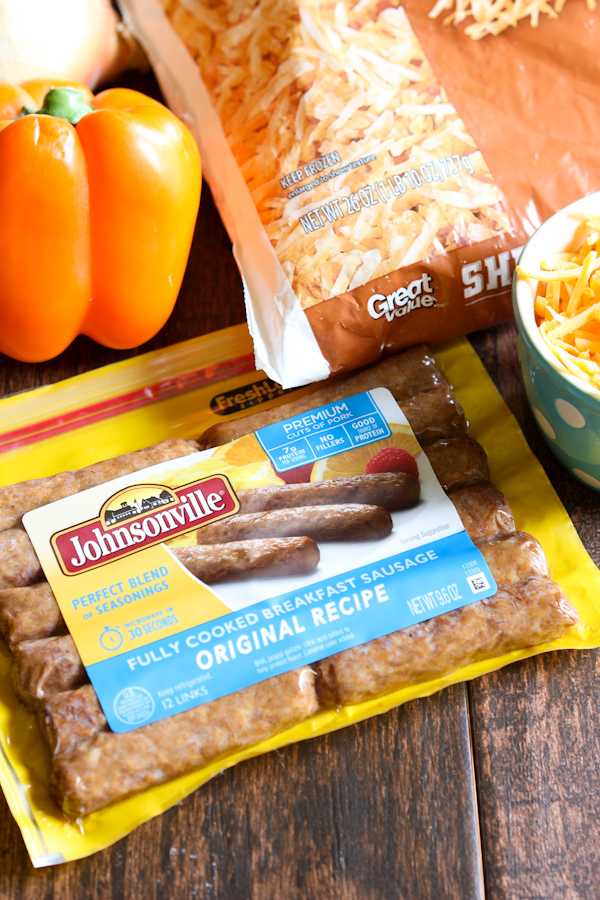 If you microwave these sausages they are ready in 30 seconds! Anyone would have time to enjoy these Johnsonville Fully Cooked Breakfast Sausages!  The big, bold flavor is always a hit at my house. My 12-year-old son loves when I have these on hand. He will just grab some to microwave and snack on. Sometimes I will go to use some and they're gone because of him! To make this skillet, just cook the sliced sausages with the onions, peppers and hash browns before topping with cheese. It couldn't be any easier to make!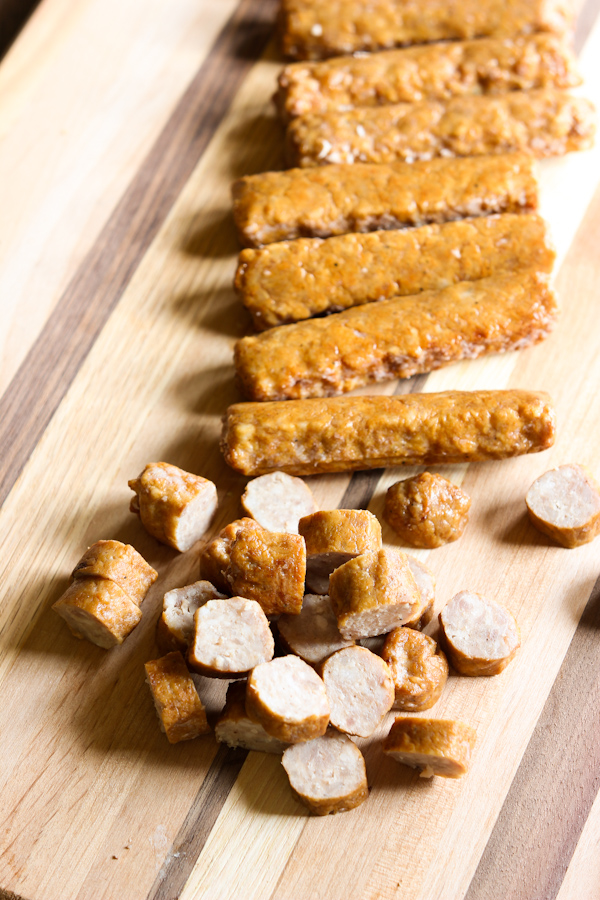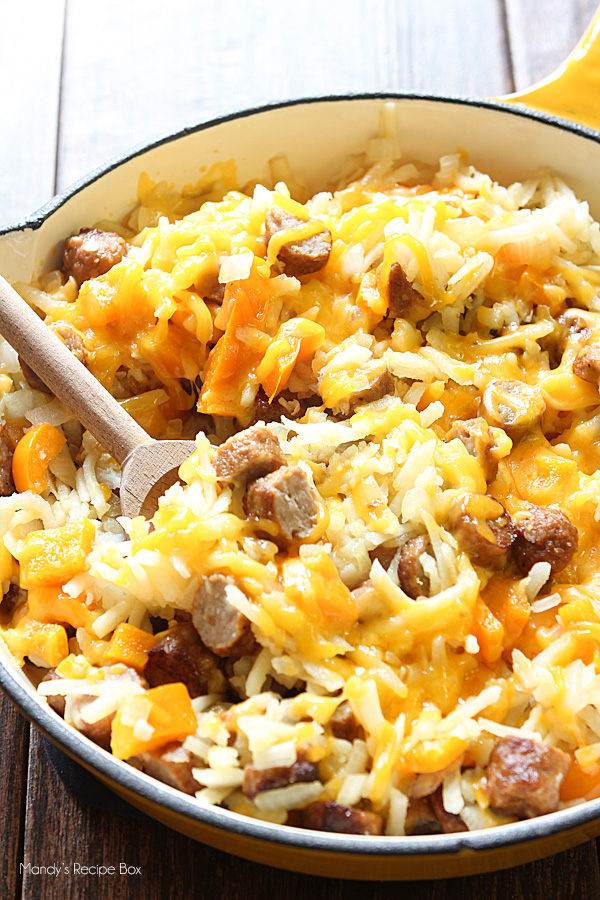 Be sure to save this to your favorite Pinterest boards!

Be sure to follow Johnsonville on Facebook, Twitter, Instagram & Pinterest for more great ideas!