The cheese ball. A traditional holiday treat. You can have them so many different ways. Here is a recipe for a simple and basic ball. You can use whatever kind of cheese you like and whatever kind of toppings (or coatings?) you like to make it your own. My sister-in-law and I gave them out as neighbor gifts the last 2 years. Enjoy!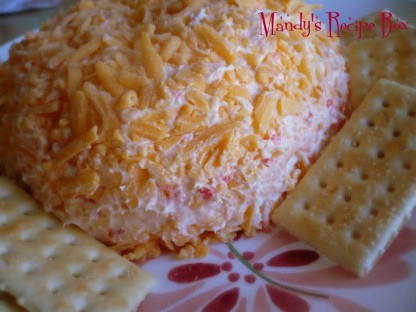 Cheese Ball
1 (8 oz) package of Cream Cheese, softened
1 c. butter, softened
1/2 c. chopped onion
parsley
1 small jar of pimentos, chopped
1 c. shredded cheese of your choice
Topping of your choice such as shredded cheesem chopped nuts, etc.
Cream together the cream cheese and butter. Add the onion, parsley, and pimentos. I chop the pimentos with a food processor to get them nice and tiny. Add the cheese. Stir all together. Shape into one ball or many smaller balls.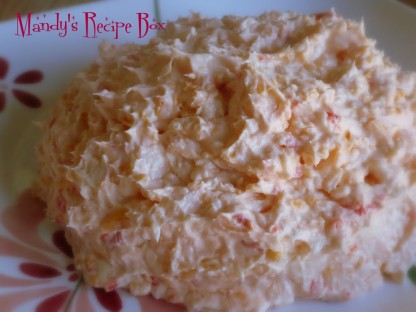 Cover with the toppings you decided on and either serve (it will be soft) or store in the fridge a bit to harden it. Enjoy!