This 1-dish Caramel Pecan Coffee Cake is perfect for your holiday breakfasts. It's like eating a delicious slice of pecan pie for breakfast! And you mix everything up in the pie dish which means less mess to clean up.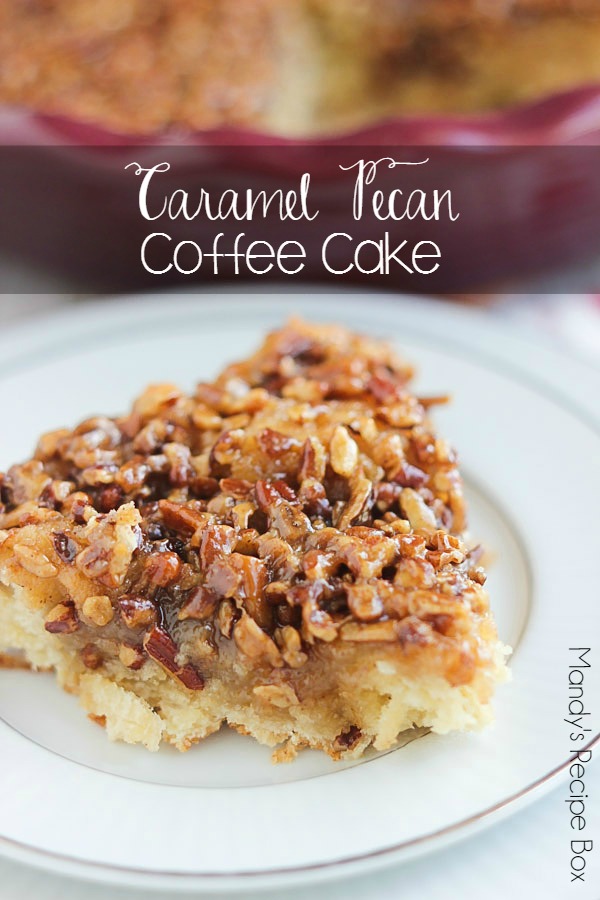 So Thanksgiving is in two days. Are you all ready? Got your meal game planned? What about breakfast? Got that ready to go? No? Why? Do you plan on having cereal because you don't want to cook one more thing? Lame. You need sustenance to make all that glorious food. Have I got the perfect Thanksgiving breakfast for you. Pecan Caramel Coffee Cake because, yum.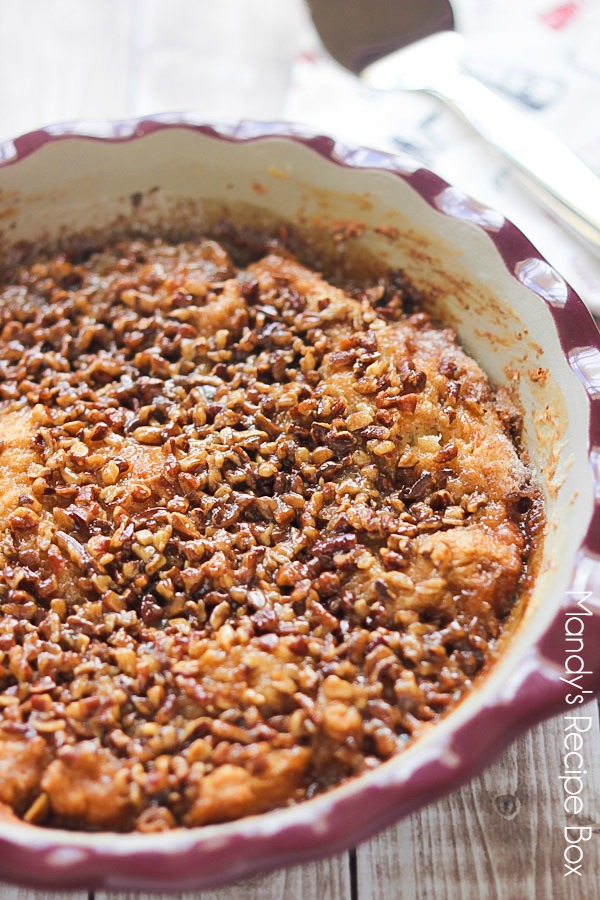 It's like Pecan Pie for breakfast. And it's a 1-dish meal. Like you don't need eleventy-seven bowls to make it. You just mix everything up in a deep dish pie plate and bake it. That caramel pecan topping is to die for. TO DIE. And that caramel seeps into the coffee cake batter below to bake up into a perfect breakfast treat.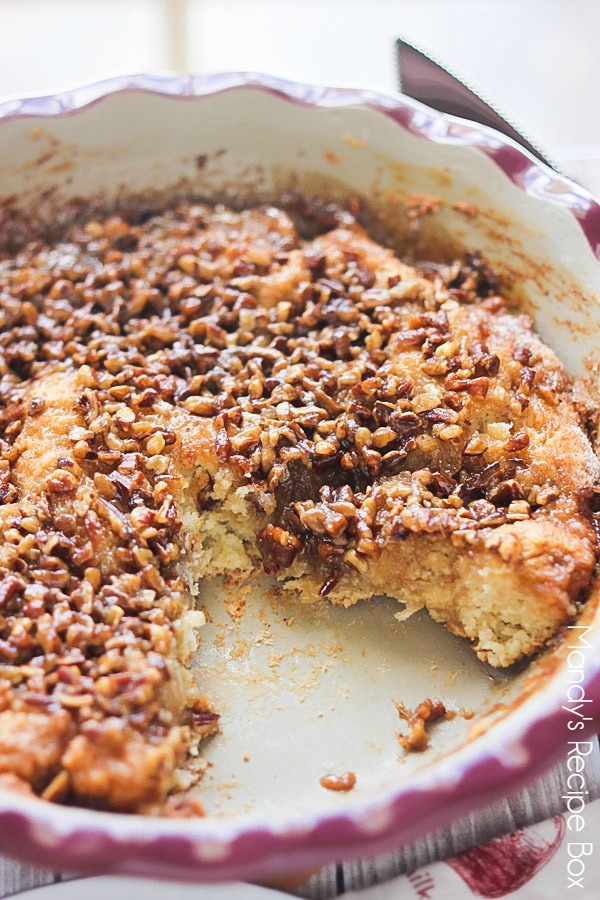 Guess what? This recipe has Fleischmann's Yeast  in it. If you've ever been afraid to bake with yeast, this is the perfect recipe to start with. No waiting and hoping your bread rises. Just mix and bake. And that beautiful topping is achieved with Karo Syrup. I use Karo Syrup in so many things. It makes for great dessert toppings and treats like my Peanut Butter Cornflakes, Caramel Popcorn and Copycat Almond Roca to name a few. So please don't skip breakfast on Thanksgiving. Make the morning special with this Caramel Pecan Coffee Cake. Mmmk?