Hi Friends! I am Mallory from
Chocolate With Grace
and I am super excited to be a contributor to Mandy's Recipe Box for the next several months! Blogging is a newer endeavor for me, but I have always loved spending time in the kitchen, and especially baking. Some of my favorite things to make include cookies, ice cream and anything with chocolate (of course!). On my blog, I share traditional and creative desserts along with a healthy recipe or two thrown in. Now that you know me, back to the most important part, the food. Today I am sharing a simple Caramel Pear Tart. I've been waiting very impatiently to start sharing fall recipes, and now that it's September, I can't help myself!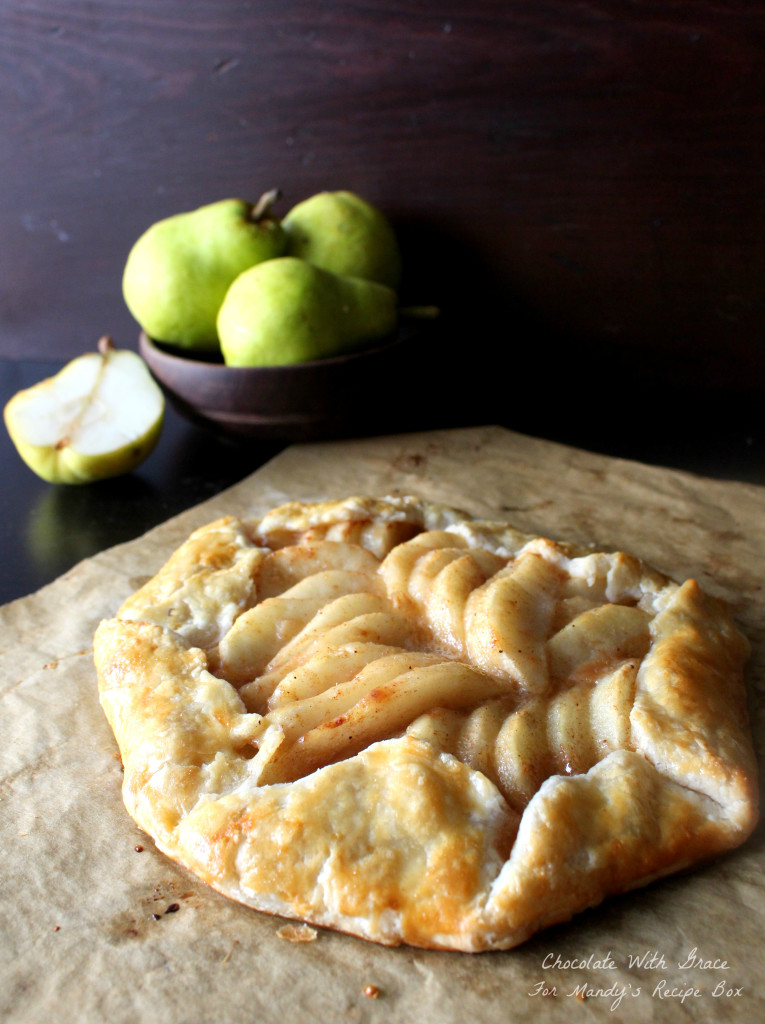 I love using fresh, seasonal ingredients in my recipes, and when I saw these cheery, little pears at the grocery store I couldn't resist featuring them in this simple tart recipe. To keep the pears the star of this dessert, I kept the other ingredients to a minimum, a bit of cinnamon, nutmeg and a drizzle of caramel.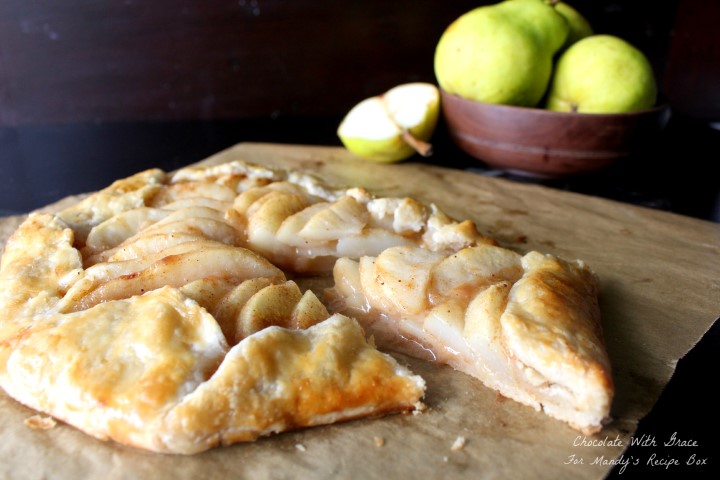 If you are comfortable making a pie crust, this recipe will be a snap for you. If pie crust making challenges you, there is always the route of buying a pre-made crust. However, with a bit of research and some practice, you can whip out your own lovely pie crusts easily. This dessert is best served warm from the oven, with a scoop of vanilla ice cream if desired.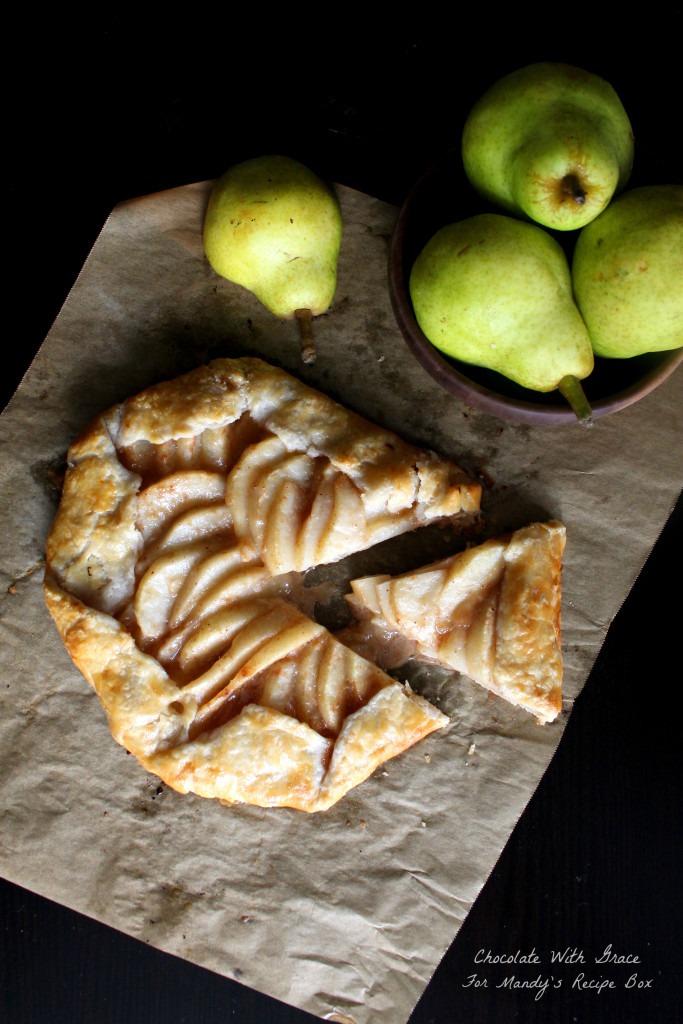 For the Crust
1 and 1/2 cup all purpose flour
3/4 tsp salt
2 T sugar
1/2 cup shortening
1/4 cup ice cold water
For the Pear Filling
4 cups of peeled and thinly sliced pears
1 T corn starch
1/2 tsp cinnamon
1/4 tsp nutmeg
1/3 cup caramel sauce, homemade or from a jar
1 egg, beaten
In a medium bowl, mix together the flour, salt and sugar. Cut in shortening with a pastry blender until pea sized crumbs form. Sprinkle the cold water over the mixture, lightly stirring with a fork until dough forms into a ball. Avoid over mixing or handling the dough. Wrap the dough in plastic wrap and chill for at least an hour. This makes it much easier to handle.
Preheat oven to 400 F. Toss together the pears, corn starch, cinnamon and nutmeg in a bowl until they are coated. Set aside. Roll out the dough on a floured surface into a 12 inch circle. Transfer onto a flat cookie sheet. Arrange the pears on the dough, leaving a 3 inch space around the edge. Drizzle the caramel sauce over the pears.
Gently fold the rim of the dough over the pears. Brush with the beaten egg. Bake for 20-23 minutes or until pears are tender and the crust is golden brown. Serve warm with a scoop of vanilla ice cream if desired.
Thanks for letting me share with you today! If you have a minute, stop by my
blog
or follow me on social media.