Thank you to Blendtec for generously providing the Designer 725 & Twister Jar for this giveaway! The recipe and opinions in this post are 100% mine.
This Caramel Cream Sauce goes perfectly on waffles, pancakes, or french toast. It tastes like caramel in cream form. And you make it in the blender! We're also giving away some awesome prizes so stick around…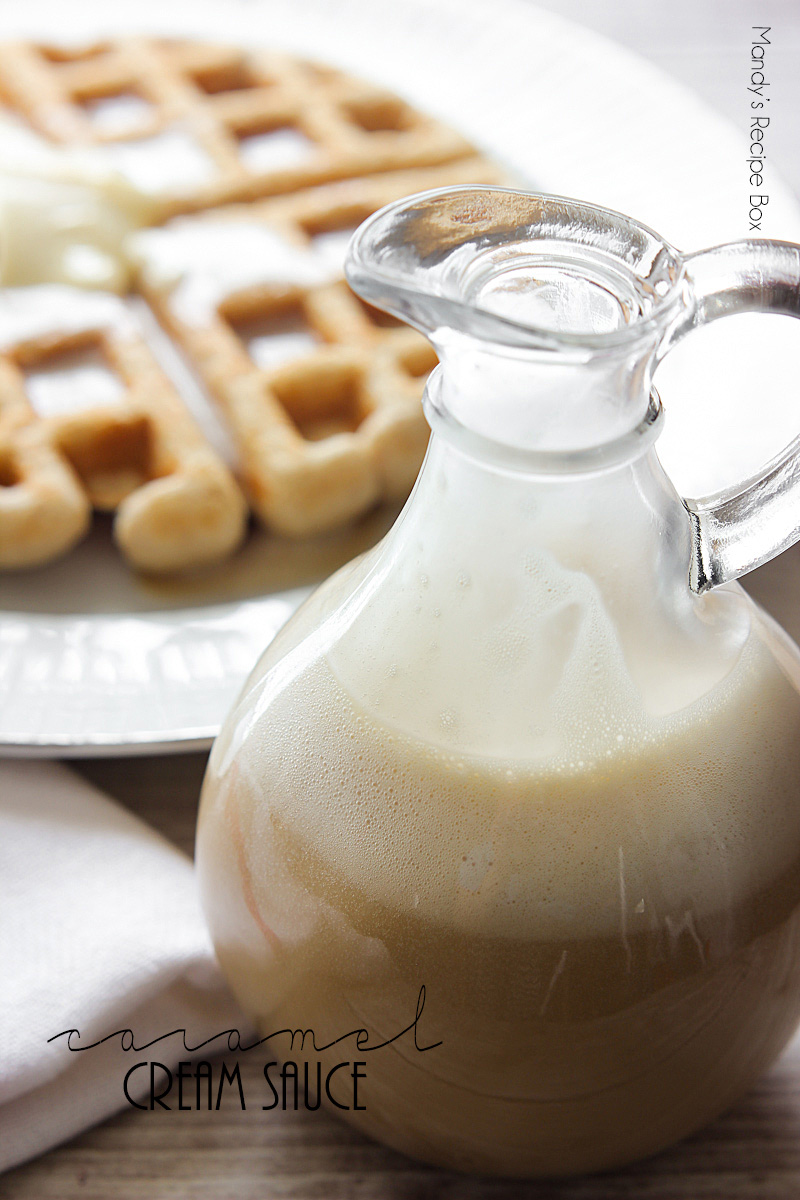 We have a giveaway for some fun stuff after the recipe so stay put!
Have you ever made caramels and just wanted to drink it straight up before it sets? I know I have some crazies out there who know what I'm saying. It's just so smooth and flavorful and buttery. Well, I made this Caramel Cream Sauce that is thinner and you could basically drink it through a straw if you wanted. I wouldn't be mad at you. When you can pour something as scrumptious as this on your breakfast, who wouldn't want to get out of bed?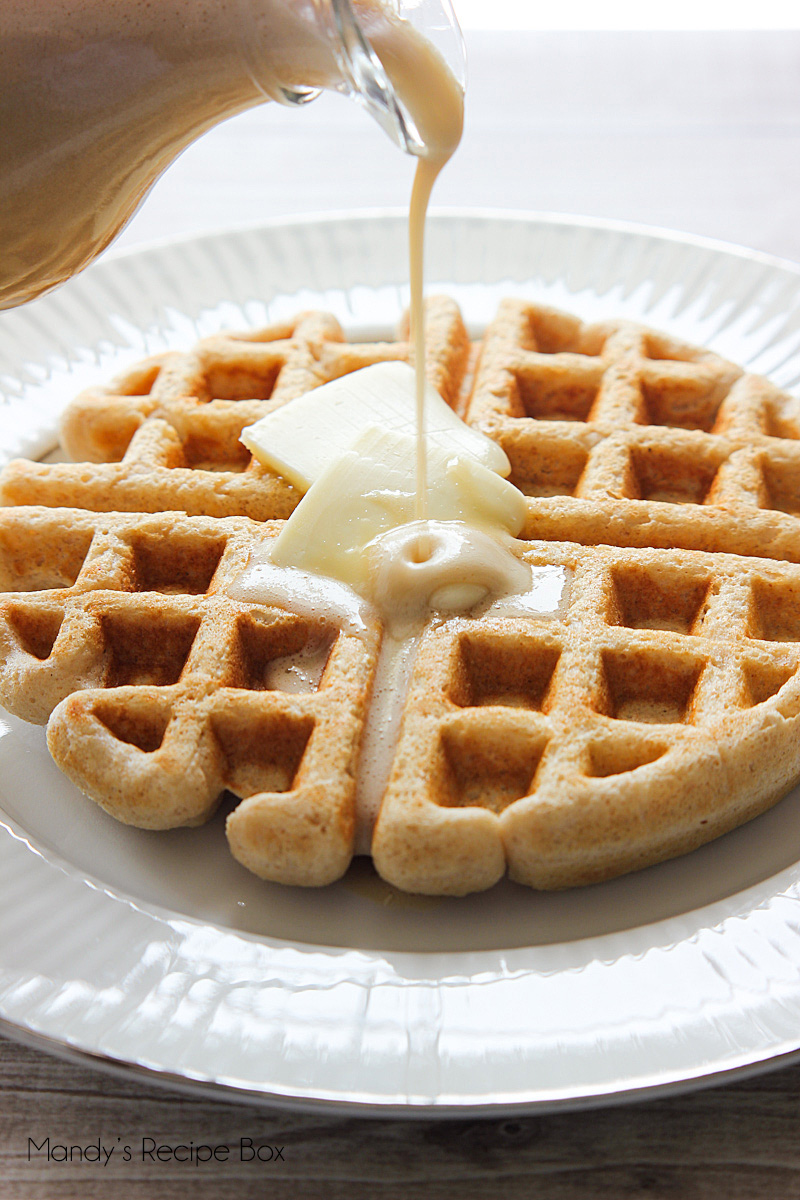 I made this Caramel Cream Sauce in my BlendTec blender and it couldn't be any easier to make. You can make it warm with the soup button or just heat the water and cream first and then blend with the rest of the ingredients. It really takes seconds to make. This isn't thick like caramel, it's thinner so don't think you messed it up. And don't you worry… some blogger friends and I are teaming up with BlendTec to give you the chance to win a whole waffle/crepe bar set, including a BlendTec Designer 725! You're welcome. Just use the form after the recipe to enter for your chance to win.
Caramel Cream Sauce
Ingredients
¼ cup water
¾ cup heavy whipping cream
1 cup brown sugar
4 Tbsp. butter
¼ tsp salt
Directions
Pour all ingredients into a blender. If you have a BlendTec, hit the soup button.
For a regular blender, heat the water and cream in a small saucepan until hot. Pour into the blender with the rest of the ingredients.
Blend until smooth.
Pour over waffles, pancakes, french toast etc.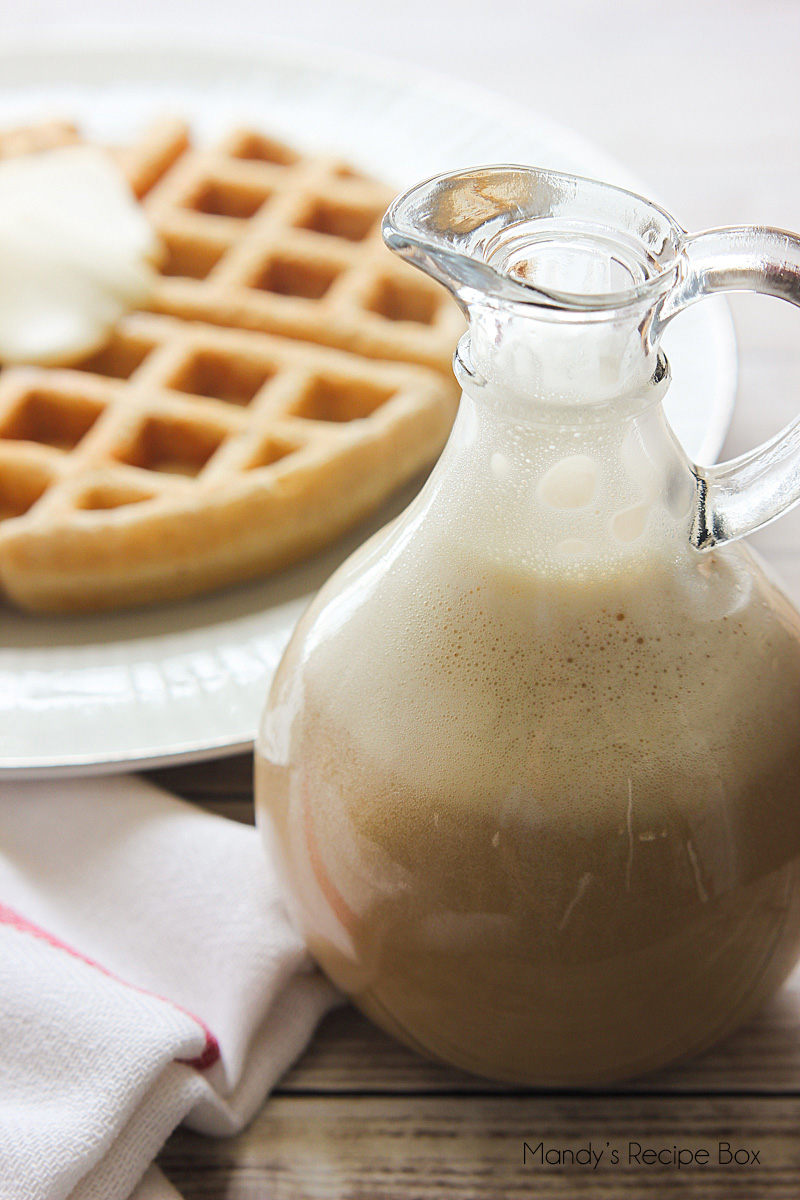 Some blogger friends and I have put together delicious recipes for a waffle/crepe bar. There are so many mouth watering recipes to make for a delicious breakfast or brunch. Be sure to check them all out below!
Blueberry Waffles | One Sweet Appetite • Caramel Cream Sauce | Mandy's Recipe Box • Whole Wheat Greek Yogurt Waffles | Tried and Tasty • Berry Preserves | The Weary Chef • Banana Bread Smoothie | Love Bakes Good Cakes
Lemon Cheesecake Crepes | Sugar & Soul • Homemade Lemon Curd | Lemon Tree Dwelling • Berries & Cream Crepes | Like Mother Like Daughter • Easy Blackberry Syrup | Cupcake Diaries • Almond Joy Hot Chocolate | Frugal Foodie Mama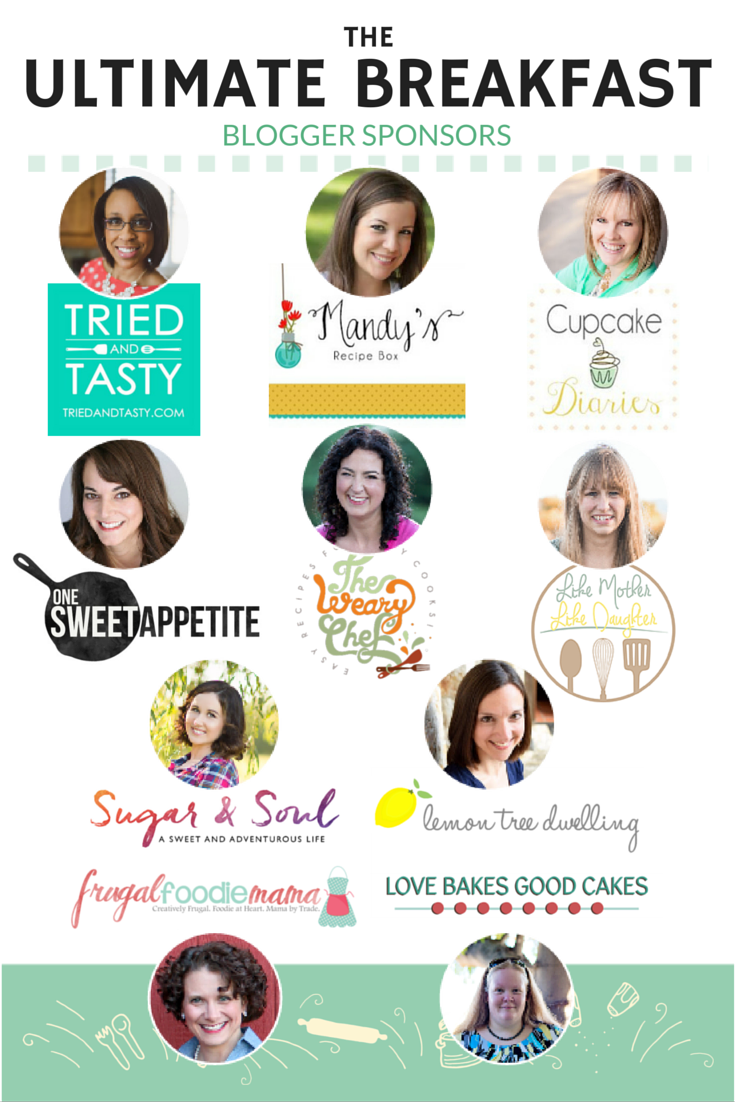 And now… the prize pack one lucky reader will win!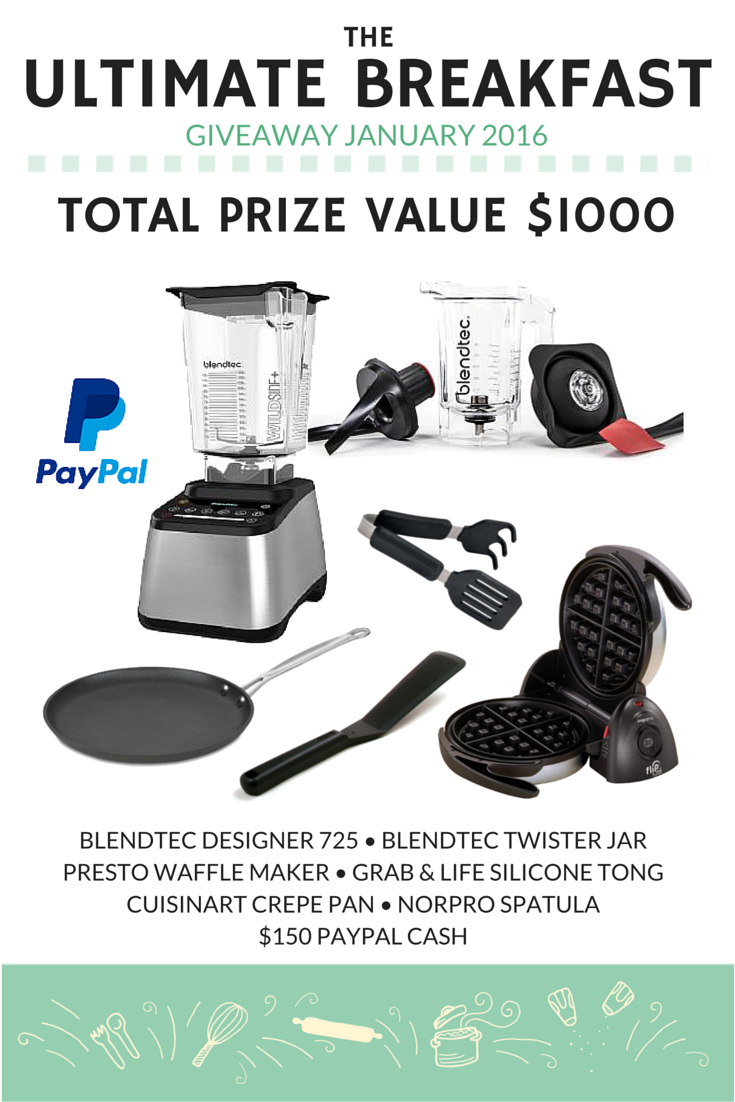 If you have problems using the rafflecopter form, here are instructions to help you out. It's really easy!