Caramel Corn Puffs are a great snacking treat. Beware: they are HIGHLY addictive!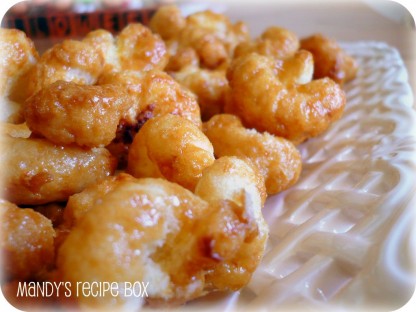 Maybe you've seen these already. Maybe you haven't. But you'd know if you had. You would have remembered gaining at least 5 pounds. That's what happens when you eat these. Because you can't stop. Not even after half the bowl is gone. Just sayin. These would make great neighbor gifts or party snacks or your husband is gone to Wyoming working in the oil fields every other week treat.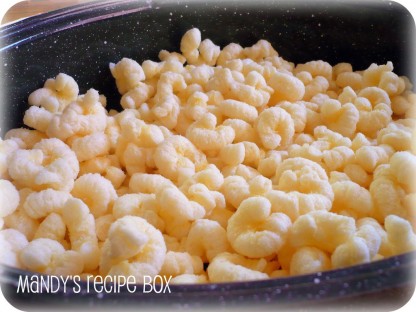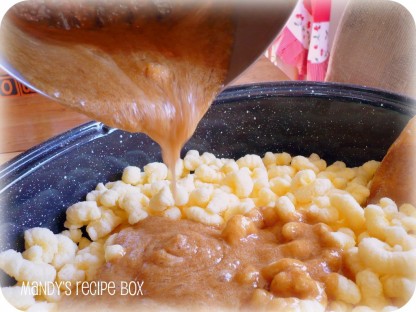 Caramel Corn Puffs
Ingredients
1 (8 oz.) bag Barrel O' Fun Corn Pops or Cheetos Puffed Butter Pops (both found in the chips aisle)
½ c. butter
½ c. light corn syrup
1 c. brown sugar
1 tsp. baking soda
Directions
Place Barrel O' Fun Corn Pops in a large roasting pan.
Preheat oven to 250 degrees F.
Mix in a saucepan the butter, brown sugar and corn syrup. Stir for two minutes on med-high until bubbly around the edges.
Remove from heat and add baking soda. It will foam as you stir. Pour over the puffs and stir until all are coated.
Place in a 250 degree oven and bake 40-45 minutes, stirring every 10 minutes.
Remove from oven and dump onto wax paper. Break into clumps before puffs cool.