Well of course it makes the most sense that we seem to bake more during the cooler months. That chill in the air makes it the perfect time to enjoy warm, seasonal treats like these Caramel-Apple Sticky Biscuits!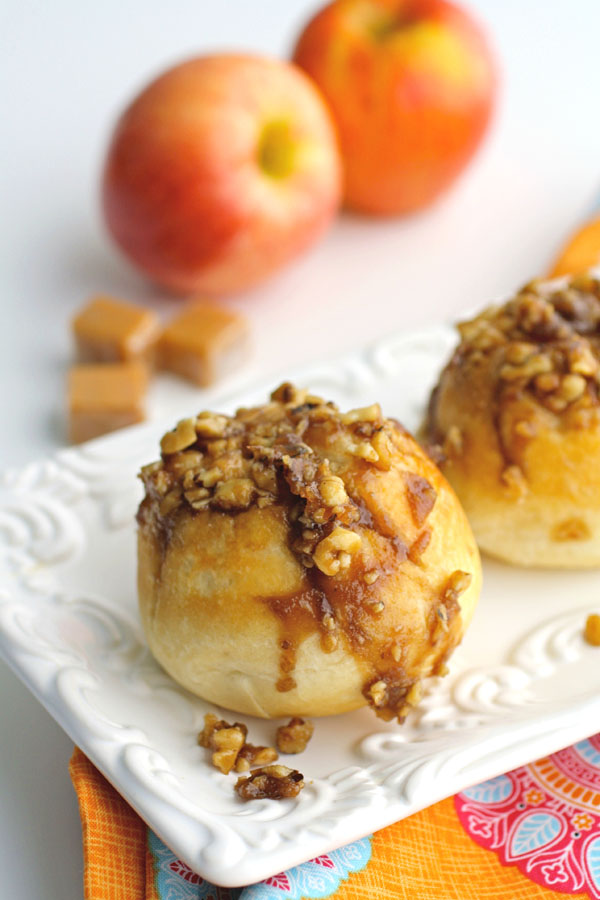 Hey! It's Patricia, here from Grab a Plate. I'm so happy to be a guest contributor, and I have a great seasonal baked goodie to share with your: Caramel-Apple Sticky Biscuits. They're the perfect treat to make when you need something warm and delicious, but you're a little short on time.
Summer is like a dreamy memory, football games are in full force, and you can finally pull on that sweater and those boots you've been dying to wear for months! That chill in the air means the holidays are upon us.
I absolutely love this time of year, but I know what's coming! Soon, the house will be filled with overnight guests and I'll be rushing to the grocery store to buy holiday meal staples.

This is just the time that you need Caramel-Apple Sticky Biscuits in your arsenal. They're easy to make, and they're perfect to serve in the morning. Your guests will love them, and you'll save yourself a little extra time by using prepackaged refrigerator biscuits.
You don't have to wait for the holidays to bake up these sweet and sticky biscuits. Make them as special treat for the family this fall. You'll love them with hot coffee, tea, or a tall glass of milk!