Another treat for my daughter's school Halloween party today. These Candy Corn cupcakes are so fun! I couldn't find actual candy corn at the store in my town so I got these Candy Corn Dots that are just as cute.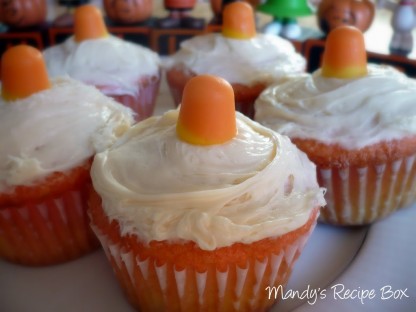 Candy Corn Cupcakes
1 box white cake mix
food coloring
white frosting
candy corn
Make cake according to box directions. Split batter between two bowls. Color one bowl orange and the other yellow. Place cupcake liners in cupcake pan. Drop one spoonful of yellow batter in the liner. Spread to cover to the edges. Drop a spoonful of orange batter on top and spread to edges. Bake according to directions. Cool and frost. Place a Candy Corn on top.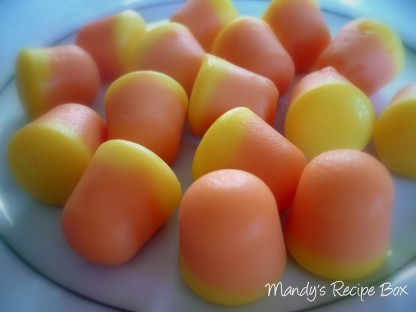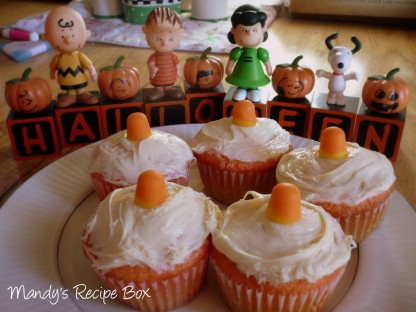 Are you ready for the fun that are these cupcakes?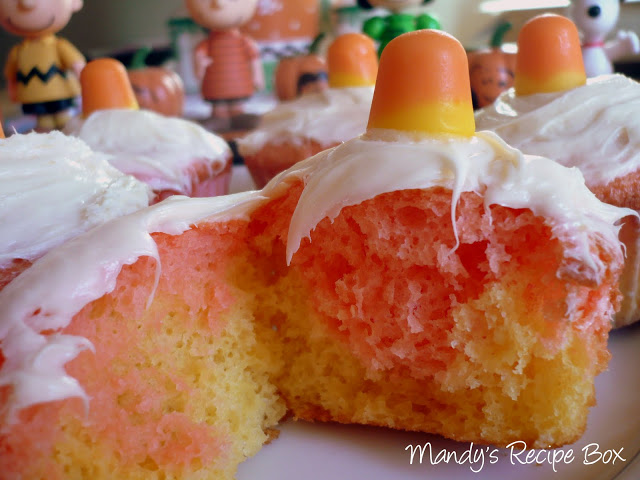 So cute huh? Enjoy the looks on your kids' faces as they see the inside!