Candy Cane Bark isn't a new and upcoming recipe, but it loudly says, "Christmas is coming!" And so here it is. This is perfect for neighbor gifts or holiday parties. My little ones can't keep their hands off the stuff. And I am guessing neither will your loved ones.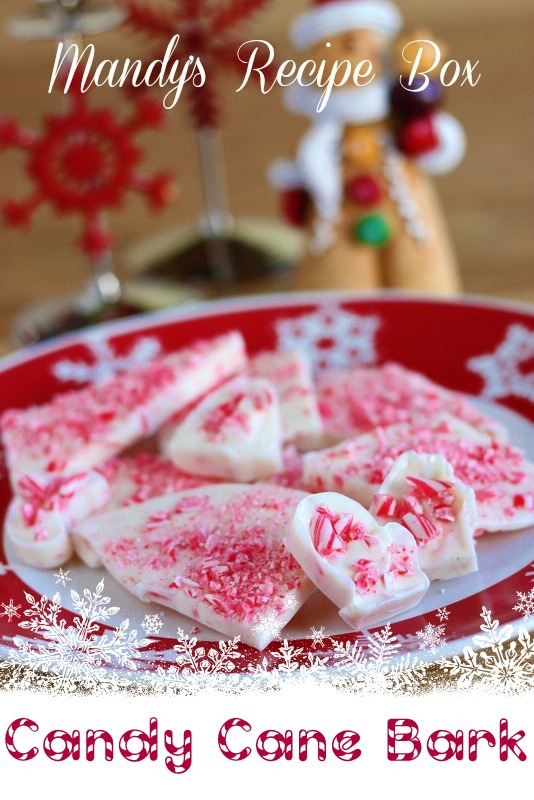 This is such an easy treat to make. You can make a ton of the stuff to give out on treat plates for Christmas. Grab cute little gift boxes and fill it up with Candy Cane Bark to surprise your friends and family. It's all peppermint-y and hard to resist. Ask my kids who were eating is the second it was set up. You just need almond bark, peppermint extract and crushed candy canes.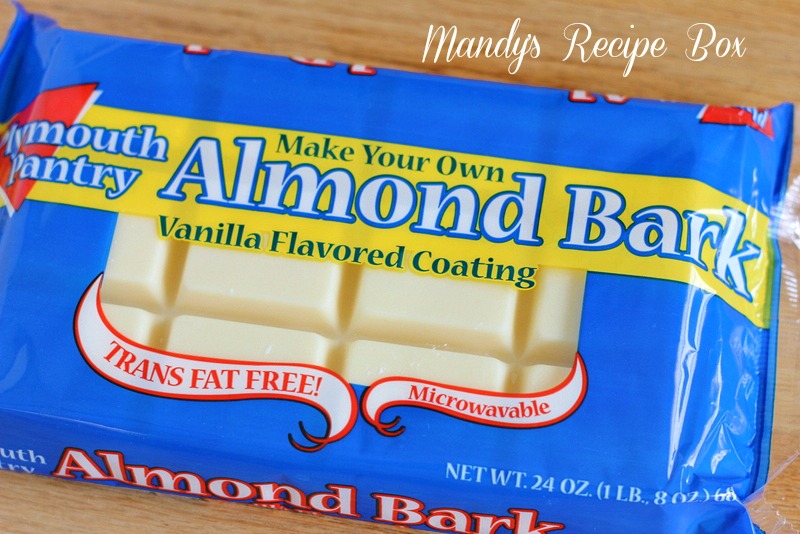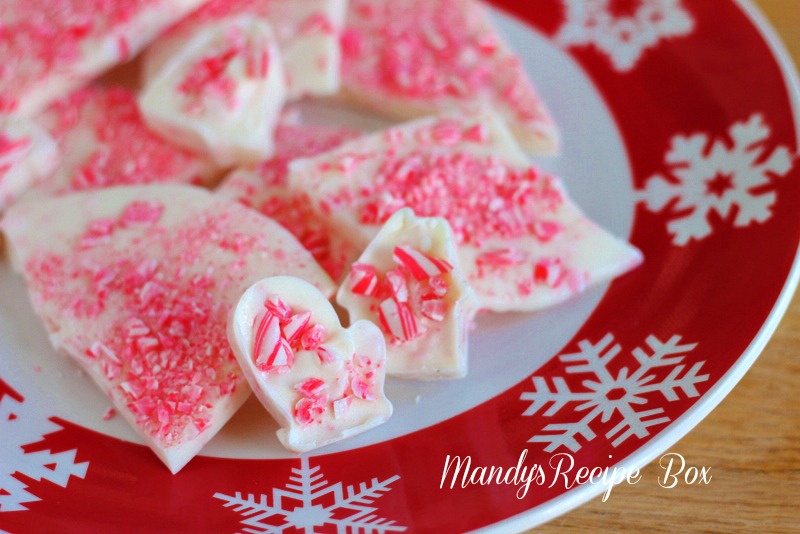 I used mini cookie cutters. See how cute? I also made some normal bark on the cookie sheet. Either way, it is delicious!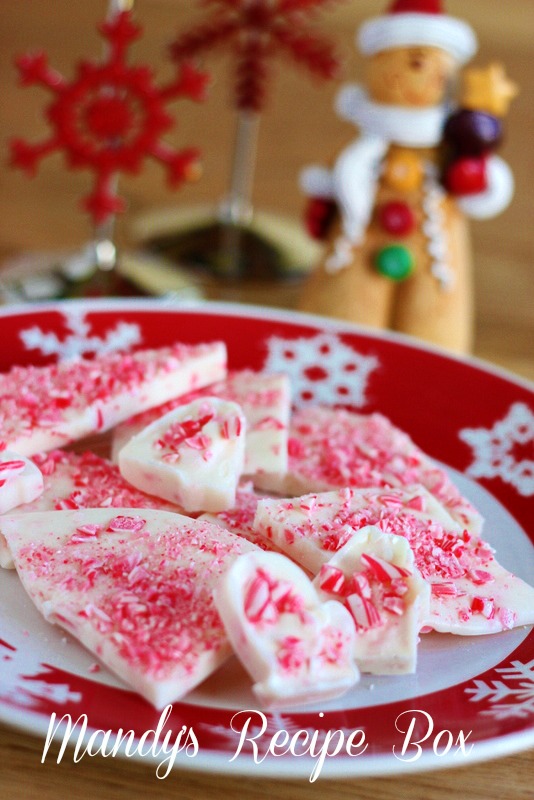 Candy Cane Bark
Ingredients
24 oz. (1 brick) of Almond Bark or other white chocolate
crushed candy canes
½ tsp. Peppermint extract
Directions
Place the chocolate in a sauce pan and heat on low until melted, stirring every so often.
Meanwhile, unwrap and place candy canes in a large resealable bag. I used 12 regular candy canes. Seal the bag removing as much air as possible. Crush the candy canes with a rolling pin.
Line a baking sheet with wax paper.
Add half the crushed candy canes and peppermint extract to the melted chocolate and stir.
Now, you can either pour the chocolate mixture right onto the wax paper or you can place cookie cutters on the wax paper and use them as molds to pour the chocolate into. Either way, sprinkle the tops with the other half of the crushed candy canes; let sit until set or pop them in the fridge to set faster.
If you didn't use cookie cutters, take a knife and stick it in the bark. It should start breaking apart. Keep going until you have the size of pieces you want.