California Burritos are a great way to jazz up Taco Tuesday. The Cilantro-Lime Rice just makes these burritos that much better! There's also a giveaway so be sure to check it out after the recipe below…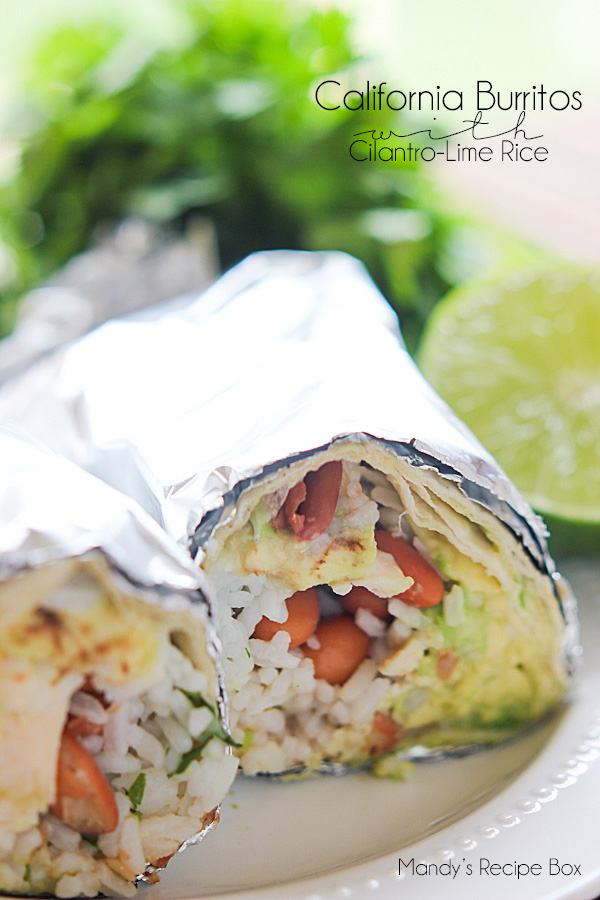 Happy Taco Tuesday! Do you guys do that? Have tacos on Tuesdays? Or Mexican? We don't. We eat them whenever the craving hits. And once you try these California Burritos with Cilantro-Lime Rice, you will be craving them often.
These burritos come from 100 Creative Ways to Use Rotisserie Chicken in Everyday Meals
 by my super talented and hilarious friend Trish from Mom on Timeout. If you've ever visited her site, you already know how amazing her recipes are. This cookbook is full of lots (100 to be exact) of mouth-watering recipes featuring rotisserie chicken. I love that the recipes in this cookbook are family friendly and practical. No fancy-shmancy ingredients in it that you have to make a special trip to the store to buy.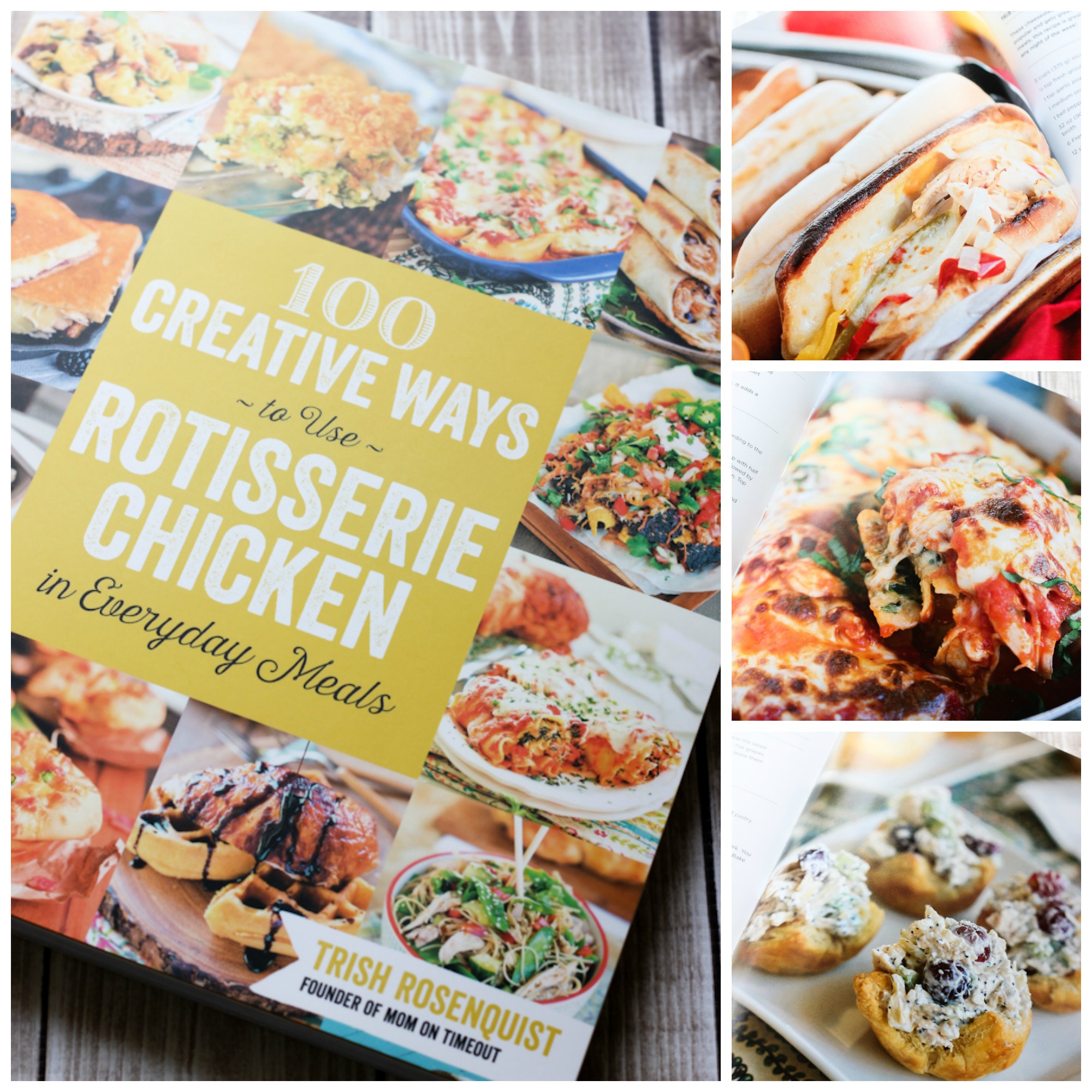 This would make an excellent Christmas gift for your mom, sister, BFF or anyone who loves cooking and wants to be guaranteed a delicious cookbook. You have my word that its 100% awesome. Trish has tips on getting the most out of your rotisserie chicken as well as the best places to buy them. I love buying mine at Costco because they are cheap and big! Be sure to grab a copy for yourself and everyone else you love.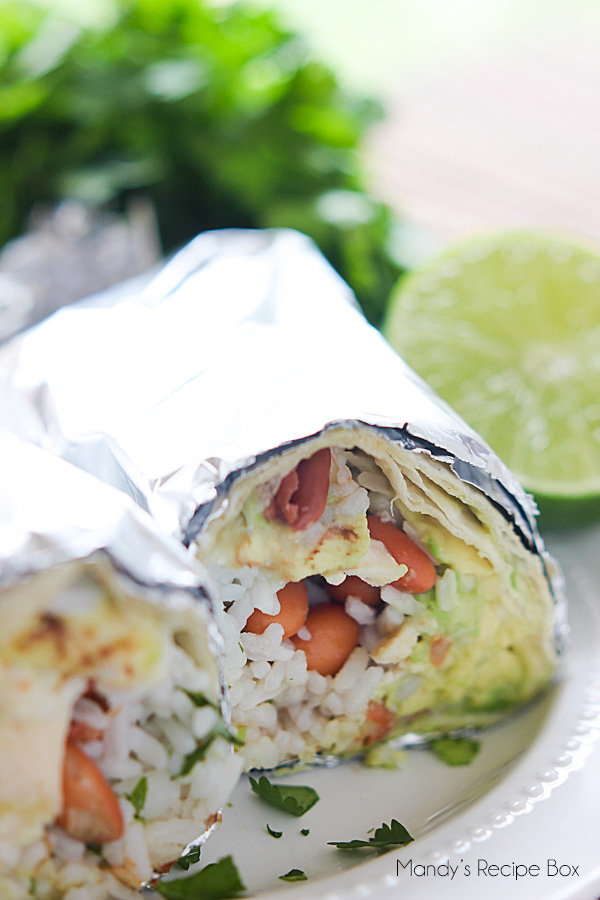 I'm giving away a copy of Trish's cookbook and it's so easy to enter. Just leave a comment on this post telling me your favorite way to use chicken. Be sure to leave your email address so I can contact you if you win! A winner will be chosen 12/15/15.