This Cake Batter and Oreo Bark is full of delicious cake batter flavor and bits of crunchy Oreo cookies. Such an easy recipe for Easter or anytime of the year.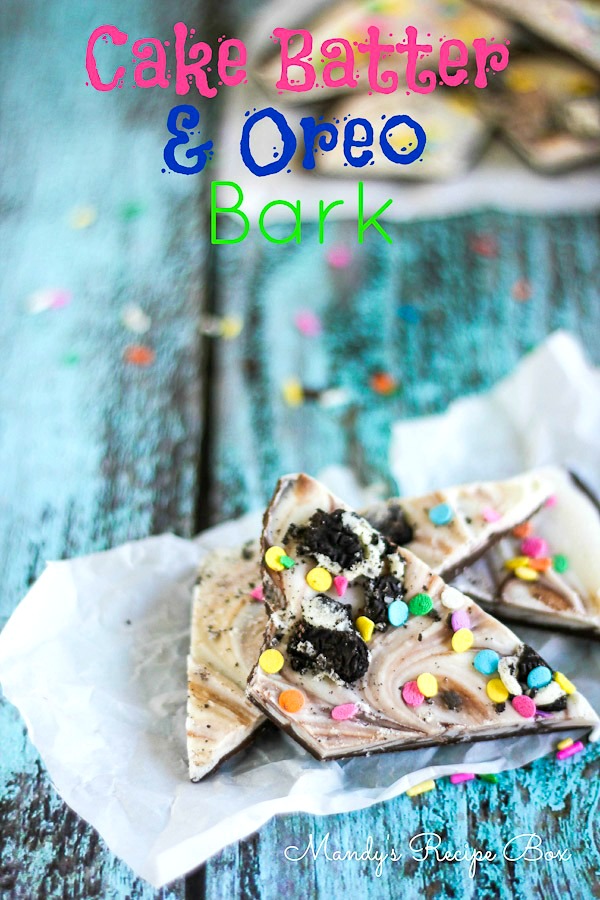 Easter is in just a few days and I know some of you don't like all the candy that comes with Easter baskets, but this is one treat your kids will love. It's so simple yet so tasty. Those swirls of white and dark chocolate look great, but if you prefer a solid white, just let the dark chocolate later set completely before adding the white. I used a baking mat to spread it out on and it was so easy to break off. If you want uniform squares, you can make it on a cookie sheet that's lined with parchment paper and then cut through it. It can be difficult which is why I just broke my pieces.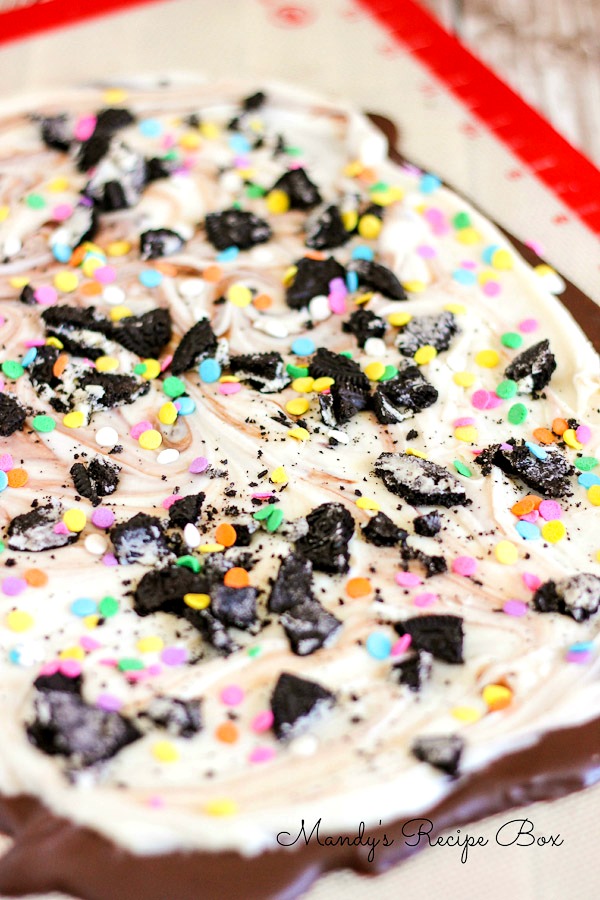 You can change up the sprinkles to any color combo for any holiday. And add mint extract or use Andes Mint chips at Christmas for a delicious minty flavor. This Cake Batter Oreo Bark is a great treat for those Easter baskets.