I have a great treat for you today.
It's Cake Batter Cookies, in honor of my friend Stephanie from
Back for Seconds
.
Stephanie is celebrating her new site which has been redesigned and is now a dot com! I am so excited for her. So a bunch of us bloggers are celebrating with Stephanie and you're invited!
After the recipe, go check out
Back for Seconds'
new look. You're gonna love it!
While you're there, see what the other bloggers have come up with to celebrate.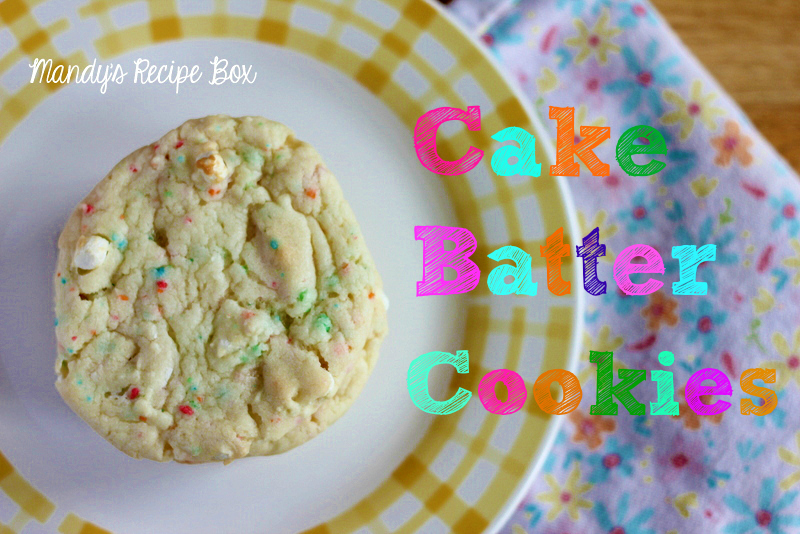 Ingredients
1 (18.25 oz) cake mix of your choice, I used Betty Crocker's Rainbow Chip
1 c.
Kraft Jet-puffed Mallow Bits
or you can use chocolate chips if using a different cake mix.
Note: Feel free to play around with add ins like M & M's or nuts or whatever you like.
How You Do It
Preheat oven to 350. In a medium bowl, stir together the cake mix and baking powder. Add eggs and oil, then mix until well blended. Stir in Mallow Bits or chocolate chips, or your choice of additions. Drop by rounded spoonfuls onto cookie sheets. Bake for 10 minutes in the preheated oven. Allow cookies to cool on baking sheets for 5 minutes before transferring to a wire rack to cool completely.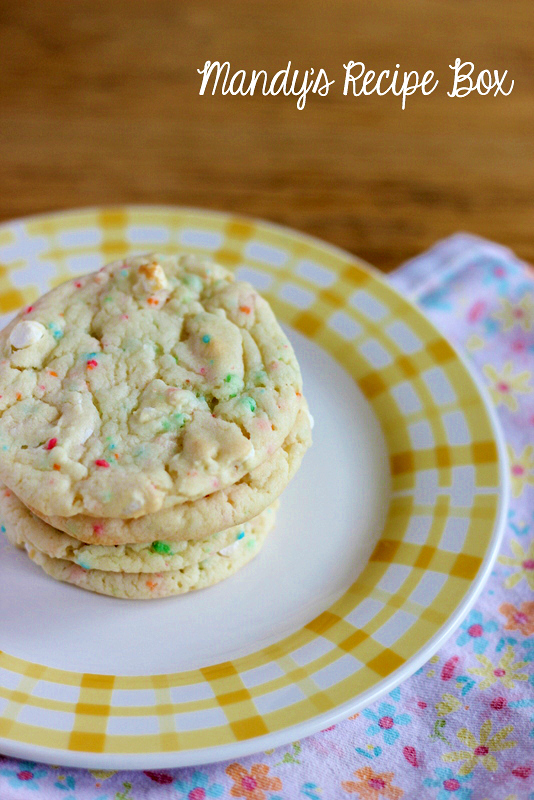 Printable Version
Source: Tried and Tasty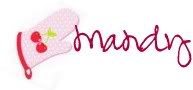 Head over to Back for Seconds for more celebrating!