These Butterscotch Brickle Bars are rich, chewy and satisfying for any sweet tooth. Trust me when I say that if you have a sweet craving, these bars will do the trick.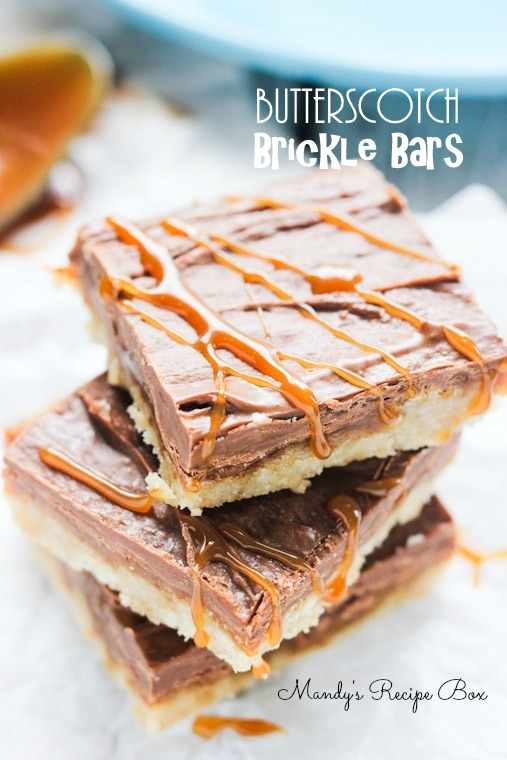 School is out for summer, friends. That means my kids are home. With me. all. day. long. That is a good thing, of course. Until the summer boredom sets in. Then they push or rather punch each other's buttons just right. We will be finding lots to do to keep busy. Because heaven help me otherwise. 
These bars, though. They are the most perfect stress reliever. Chewy, butterscotch-y, chocolatey goodness. You guys. Make these.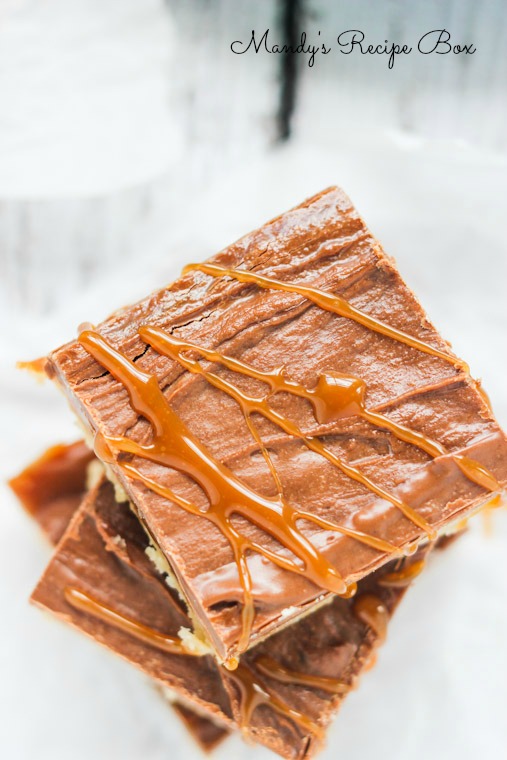 Butterscotch Brickle Bars
Ingredients
Ingredients
2 cups flour
2 cups butter, divided
1½ cups brown sugar, divided
⅓ butterscotch ice cream topping
1 cup butterscotch chips
1 cup milk chocolate chips
Directions
Place flour, 1 cup butter and ½ cup brown sugar in a food processor or blender. Blend until it resembles coarse crumbs.
Press mixture into a 9x13 pan.
Bake at 350 for 15 minutes. Remove from oven.
Melt remaining cup of butter and brown sugar in a saucepan. Bring to a boil on medium high heat. Stirring constantly, boil for 5 minutes.
Remove from heat and add the butterscotch ice cream topping quickly and stir it in quickly. Pour over crust. Spread and bake 10 more minutes.
Melt together the butterscotch and chocolate chips in a microwave safe bowl for 1 minute. Stir and continue to melt in the microwave at 30 second increments until melted and smooth when stirred.
Spread melted chips over the pan mixture.
Refrigerate until set.
Cut into squares.
Drizzle with extra butterscotch topping before serving.
You may also like these recipes: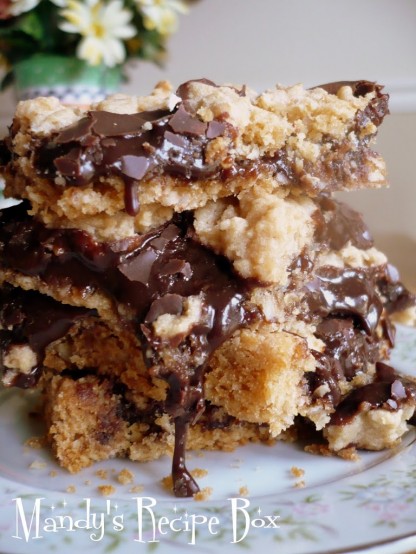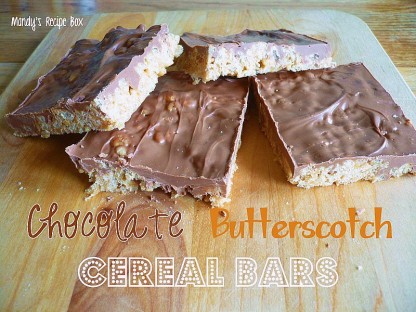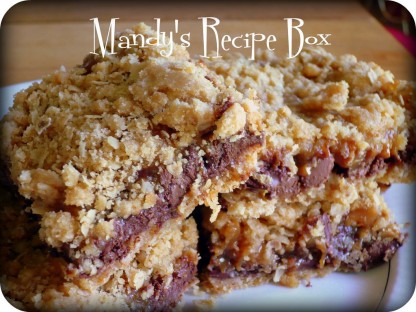 Connect with me…