Butter Spritz Cookies are a classic cookie that are so easy to make. Christmas cookies are always the best!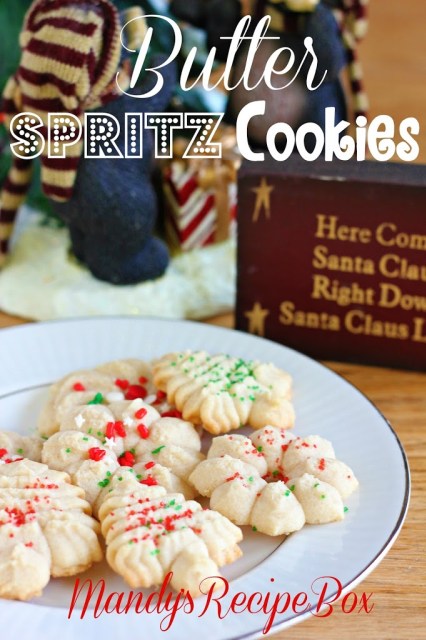 I recently received my great-grandmother's cookie press. I love it. I love that it was my great-grandma's and that I can use it with my kids. We had fun using all the different plates to make different shapes. They loved the butterfly and scotty dog. If you don't have a cookie press, get one! They aren't expensive like this
Cookie Press
on Amazon. They are so much easier than cut out cookies. You can also use a pastry bag or ziploc bag to make these cookies.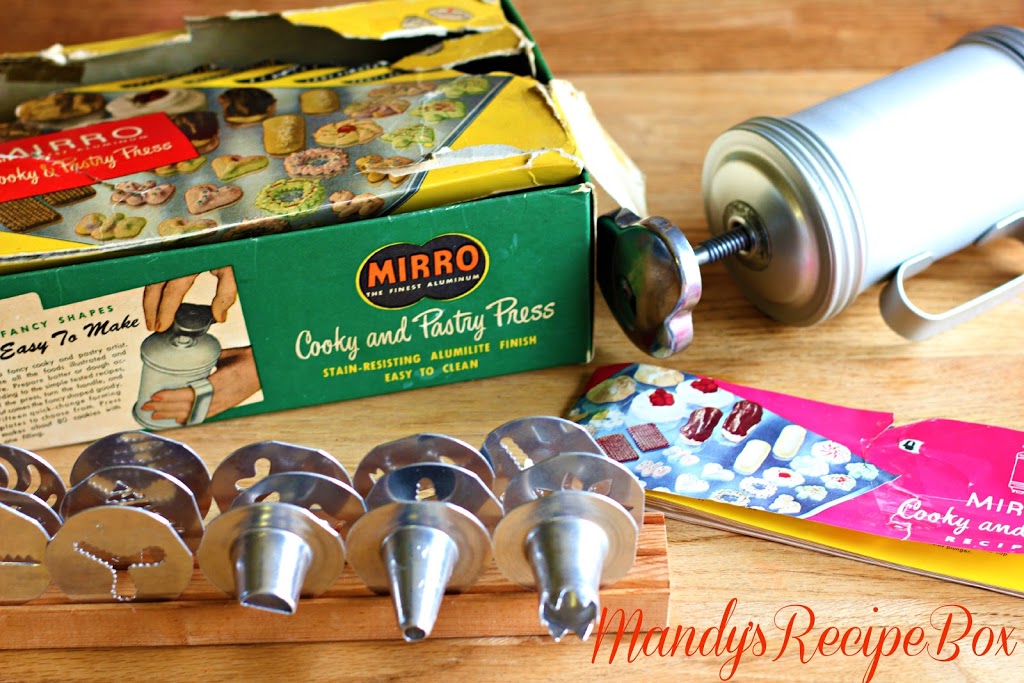 I couldn't see a year on it, but it's old. I like how they spelled "Cooky" on the box. This is better than any new one I could buy.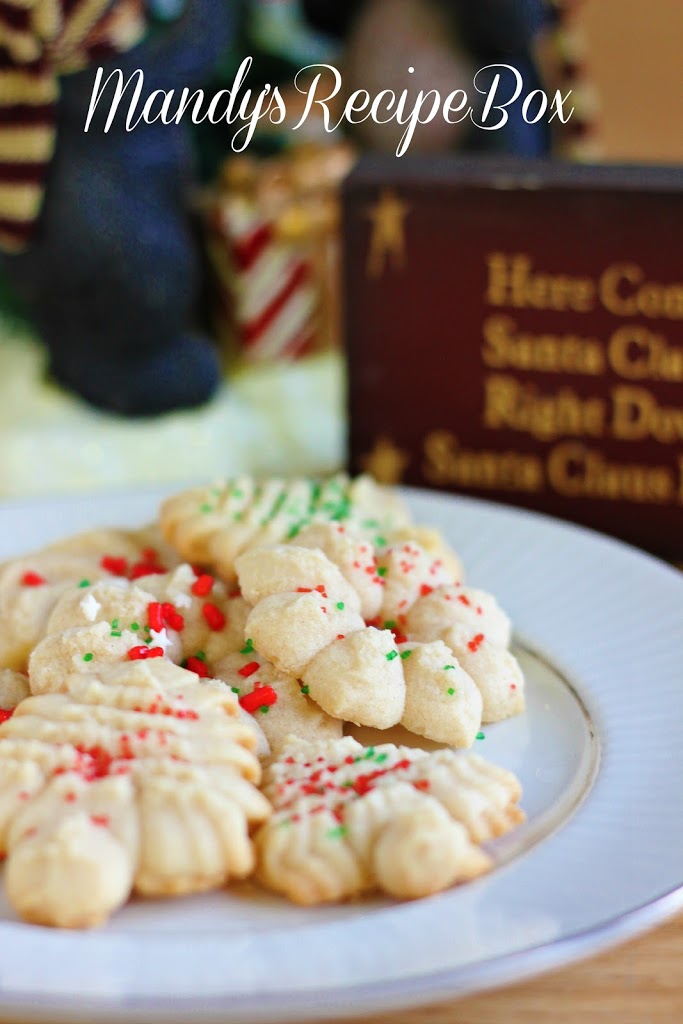 Butter Spritz Cookies
Ingredients
2¼ C. flour
¼ tsp. salt
¼ tsp. ground cinnamon
1 C. butter
3 oz. cream cheese
1 C. sugar
1 egg yolk
1 tsp. vanilla extract
1 tsp. orange or lemon zest (optional)
Directions
Preheat oven to 350 degrees F.
Sift together the flour, salt, and cinnamon; set aside.
In a medium bowl, cream together butter and cream cheese.
Add sugar and egg yolk; beat until light and fluffy.
Stir in the vanilla and zest.
Gradually blend in the dry ingredients.
Fill a cookie press or pastry bag with dough, and form cookies on an ungreased cookie sheet.
Bake for 12 to 15 minutes in the preheated oven, or until the cookies are golden brown on the peaks and on the bottoms.
Remove from cookie sheets at once to cool on wire racks.