This is a sponsored conversation written by me on behalf of Tyson Foods, Inc. The opinions and text are all mine.  #gotortillaland #partyfood
 These Buffalo Chicken Taquitos are the perfect appetizer or meal for Game Day. You can easily adjust the amounts to make a little or a lot!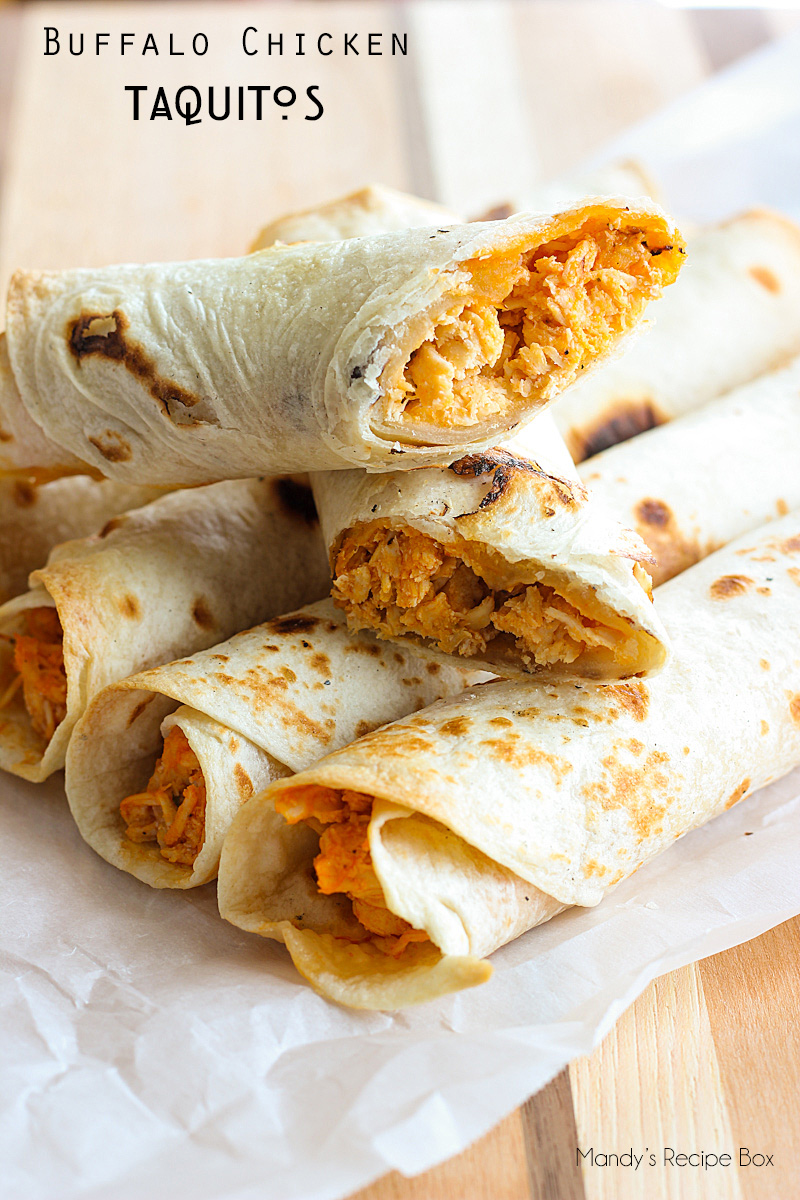 We eat a lot of tortillas at our house. As a side to Mexican dishes, as quesadillas, as a sweet treat and more. Once I discovered TortillaLand tortillas, I have never looked back. So when I was asked to create an appetizer for game day, you can imagine my excitement! It's a product I've been using for years and I always grab a package when I go to Costco. They are uncooked tortillas so you can make them fresh when you need them. Who doesn't love fresher tasting tortillas? There's just five simple recognizable ingredients – wheat flour, water, canola oil, salt sugar.
I love just cooking some up and spreading butter on them as a snack. Or adding some cinnamon sugar and rolling it up as a light dessert. You can get a package of 50 tortillas at Costco for a great price. I made an easy appetizer with these TortillaLand tortillas. I made a great Buffalo Chicken filling to put on them. All you need to do is cook the tortillas on a skillet for about 30 seconds each side, add the Buffalo Chicken mixture, roll and bake. Easy peasy!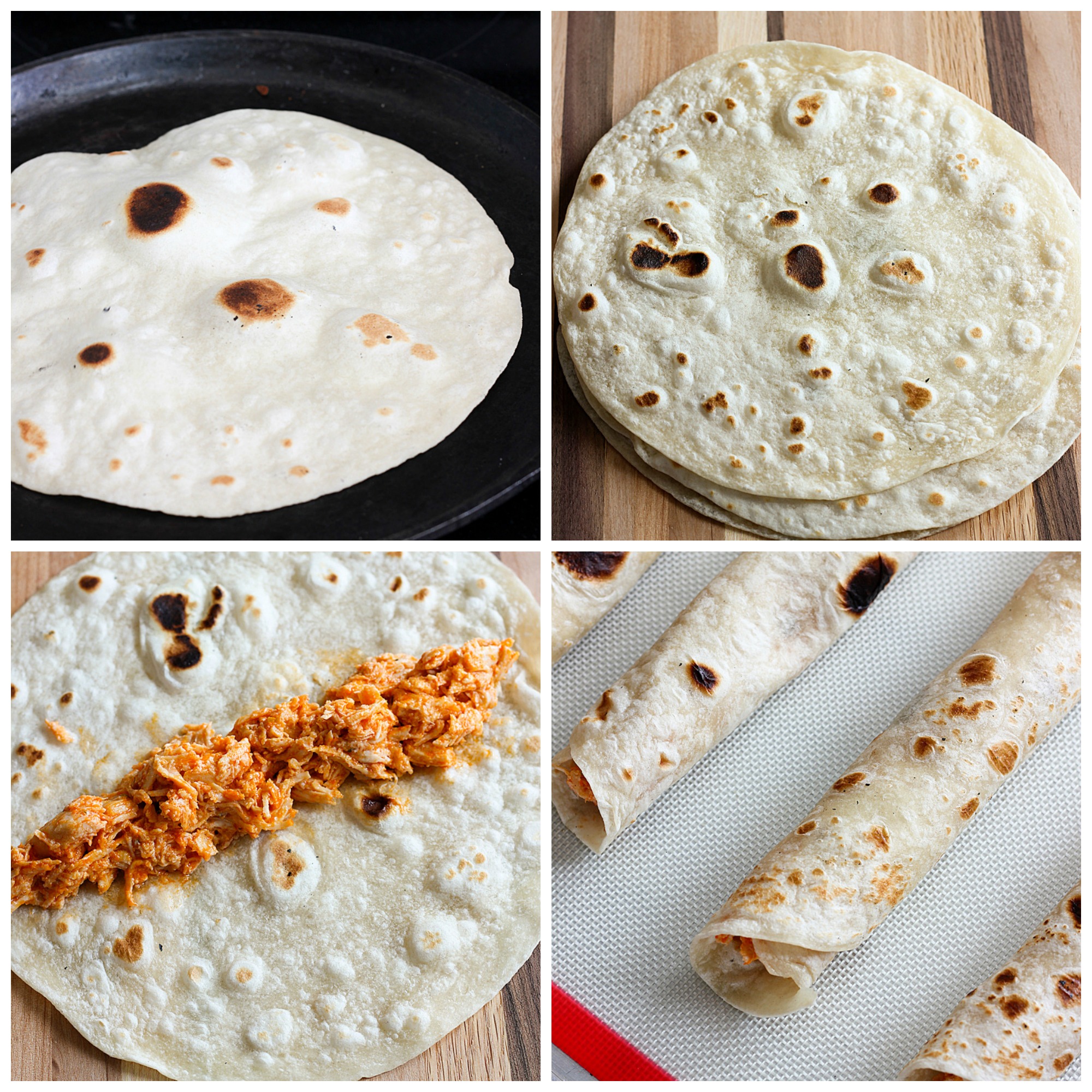 My husband loves Buffalo Chicken wings and other spicy foods. I knew I wanted to make a recipe that had a kick just for him. And the best part: I love these taquitos, too! I used 1/3 cup of hot sauce and it was just right for me. My husband would have liked them a little spicier. So maybe a 1/2 cup at least. I boiled my chicken and shredded it before adding the rest of the ingredients. You could also make them in the slow cooker if you wanted a lot of chicken and taquitos. My amount made 5 taquitos that you can cut into halves for appetizers or serve whole as a light dish. I liked mine dipped into ranch dressing. You can serve it with some carrots and celery other game day food.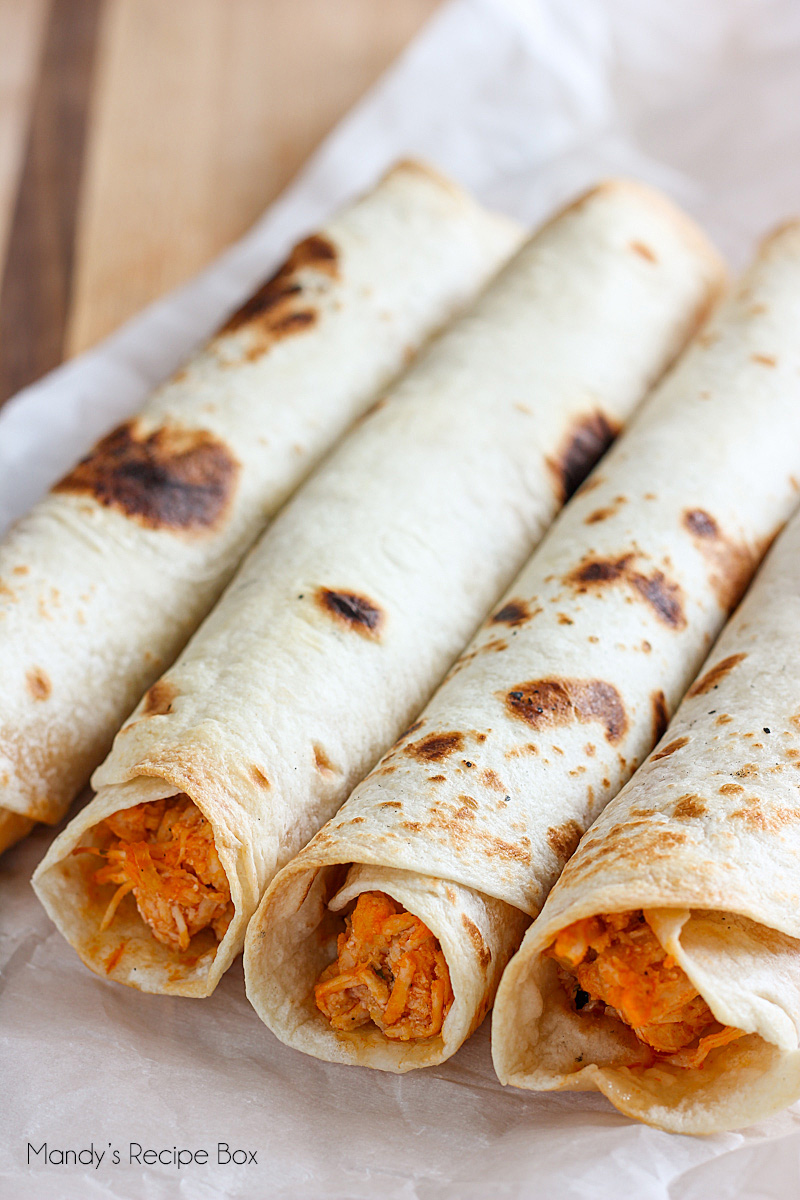 Here's the fun part… you can enter for a chance to win a $50 Costco gift card by making something with TortillaLand tortillas. Go to Costco, pick up the product and share with me what you develop by February 12, 2016. I will pick one winner to award the Costco gift card by February 19. Just email me about your creation (include a photo if you want!) to mandybird208@gmail.com .