Buffalo Chicken Dish is an easy dinner recipe you have to keep on hand! Just a few easy steps until dinner is in the oven.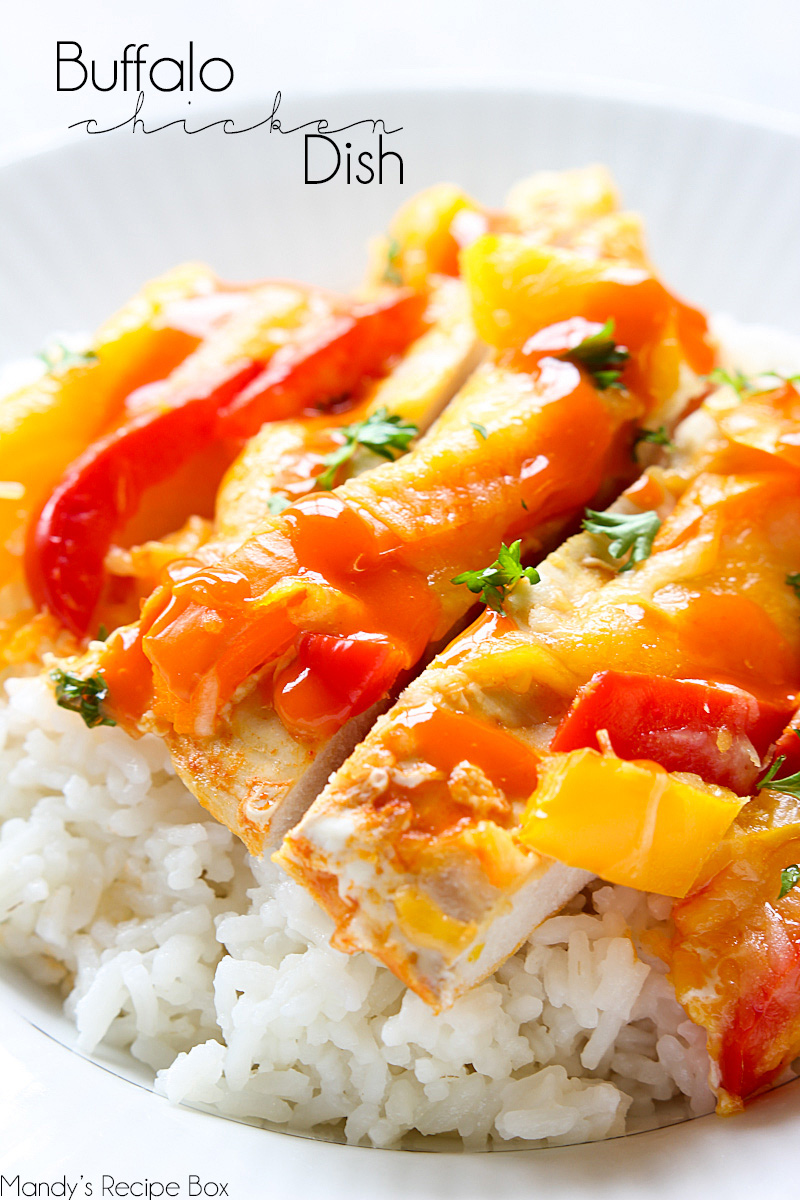 I have been loving these colorful peppers lately. Aren't they gorgeous? And I always love chicken and rice. And cheese? All day every day, am I right? So when I received some Sweet Baby Ray's Buffalo Wing Sauce, I knew I wanted to use it in a chicken recipe. And I knew I wanted it to be family friendly and something my whole family would eat. Since my kids have started liking these colorful bell peppers, I knew those needed to be involved. Thus the Buffalo Chicken Dish was born. The Buffalo Wing Sauce made for great flavor! It has a great buttery finish and is so flavorful.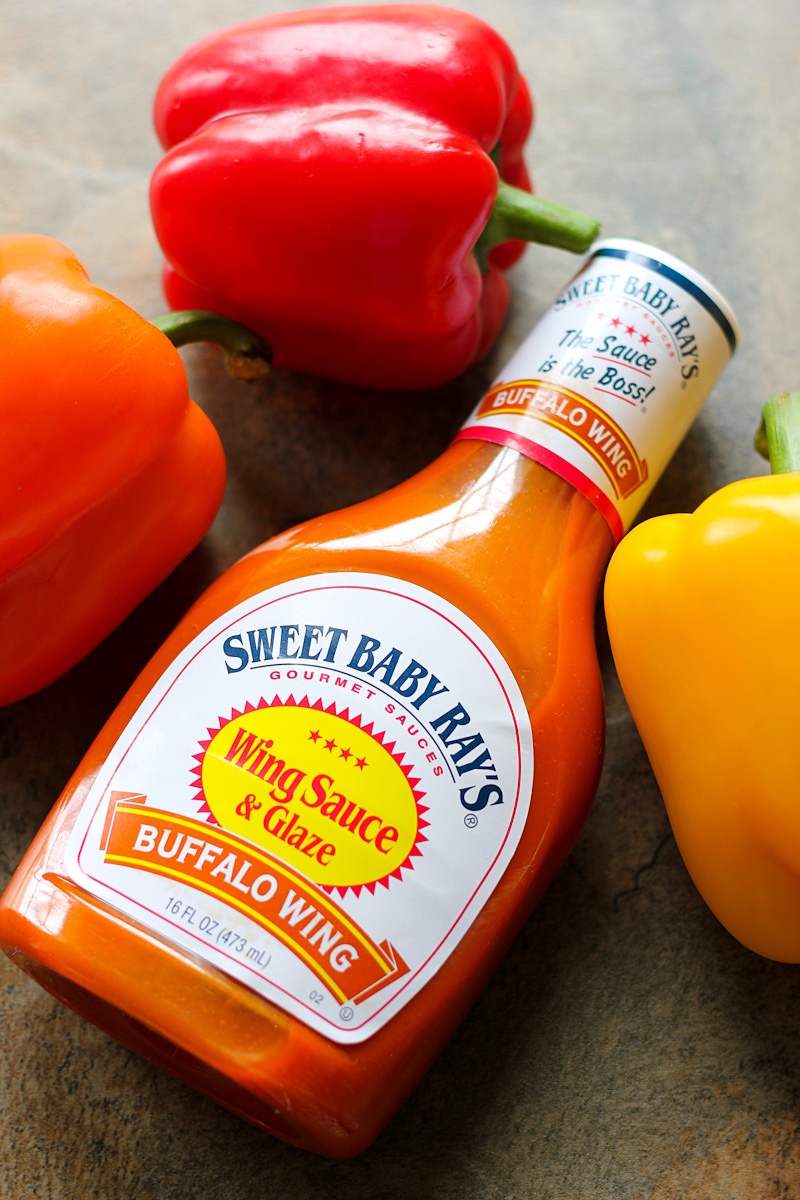 Now that winter is over and Spring has sprung, I am finding things even busier than ever. My oldest plays volleyball and will be going to high school in the fall, the next child will be going into middle school and that just means more activities and more homework. So easy recipes are so important to me. Ain't nobody got time for eleventy-six steps in a recipe. You will love this easy 4-step Buffalo Chicken Dish, I pinkie swear!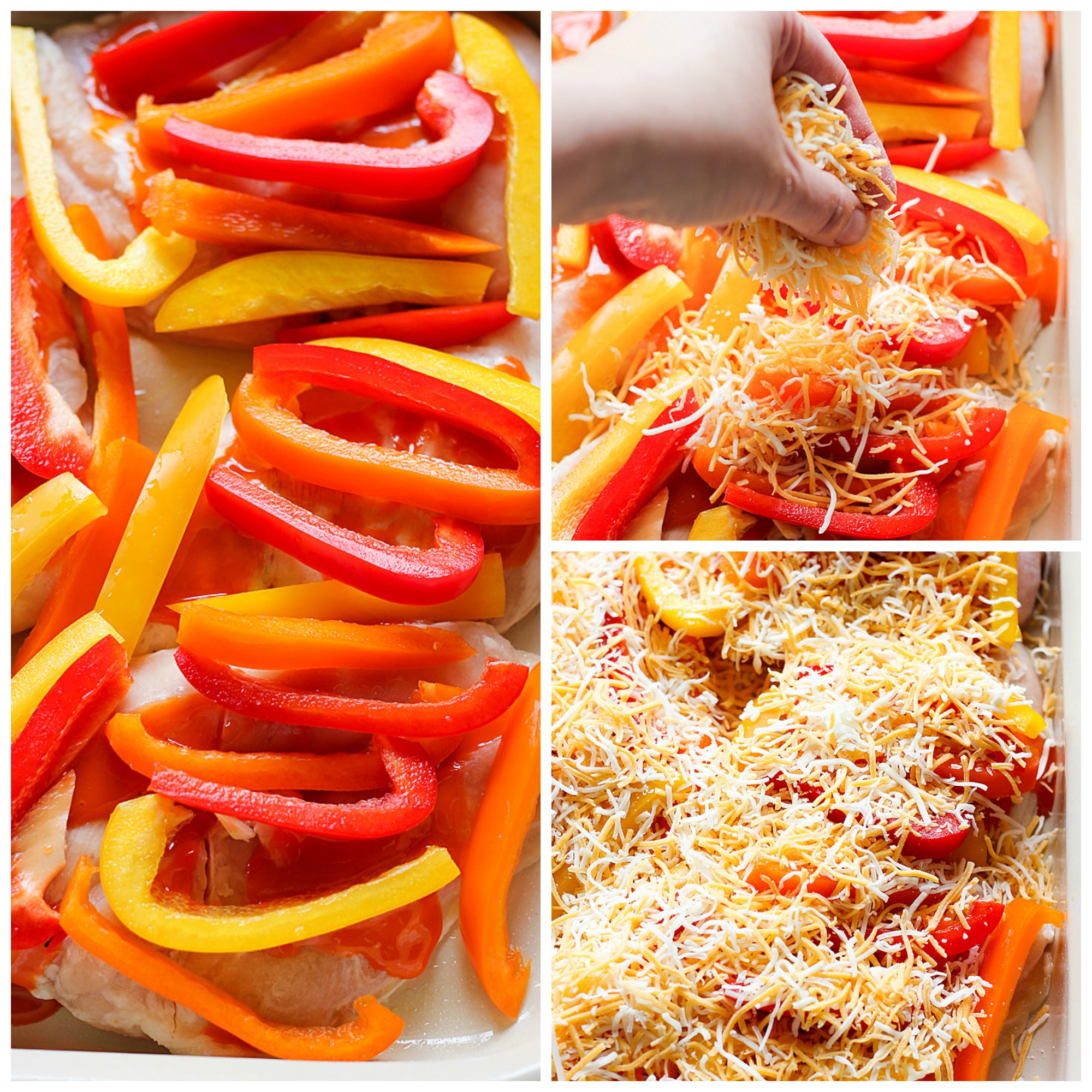 Just place chicken breasts in a baking dish, top with Sweet Baby Ray's Buffalo Wing Sauce, peppers and cheese. Bake and enjoy over rice. DONE. It's so easy that your kids could make this. They would love saying they made the entire meal. And it's not too spicy for them. You can add more sauce for more heat or add some on top after dishing up. My kids loved this and my oldest son had seconds which only happens when he really likes something. The peppers make this Buffalo Chicken Dish even better.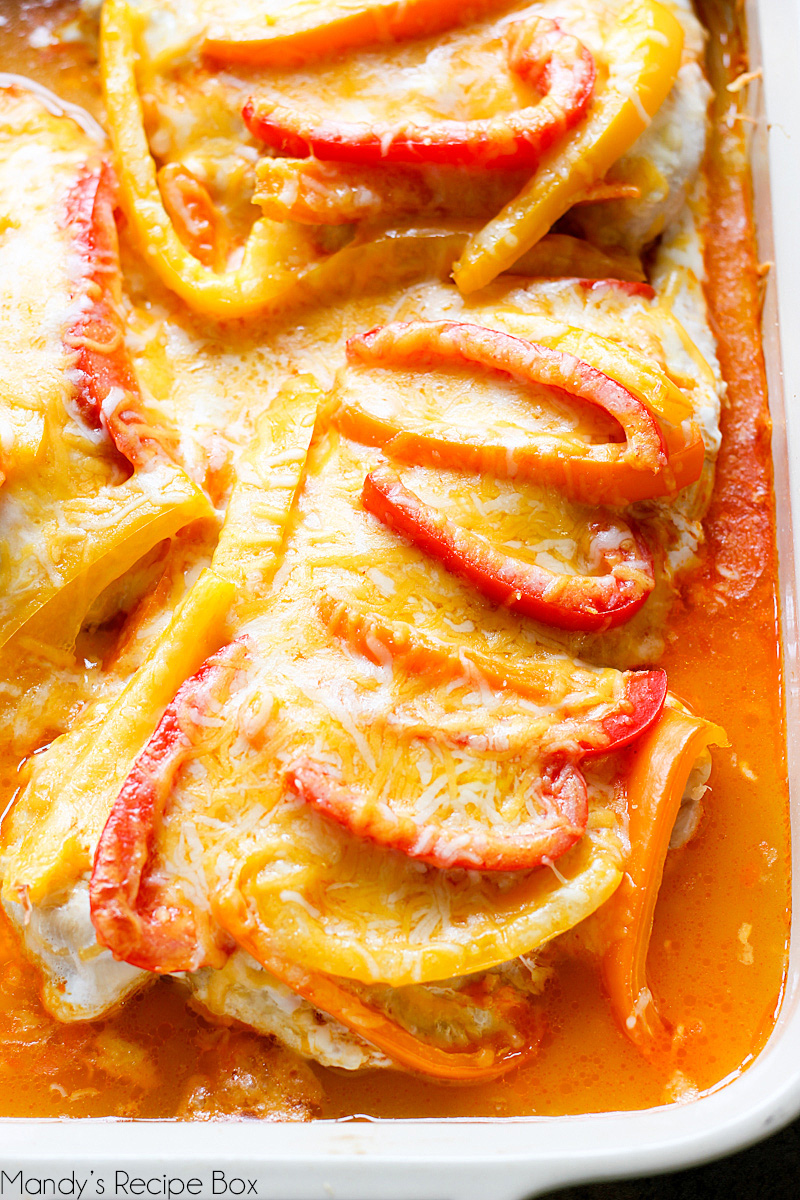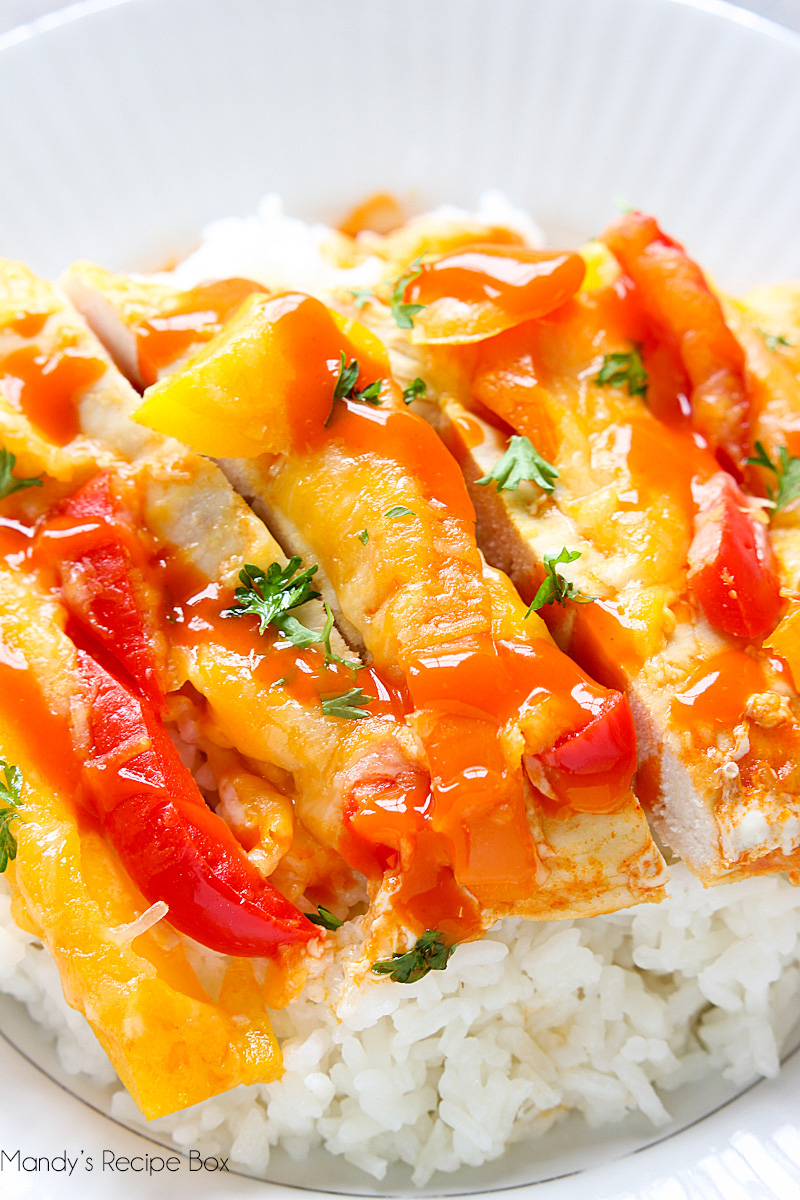 Be sure to follow Sweet Baby Ray's on Pinterest, Facebook, Twitter and Instagram.
This post was sponsored by Sweet Baby Ray's. All thoughts are 100% my own. Thank you for supporting Mandy's Recipe Box by allowing me to work with awesome companies and share it with you!
Check out these recipes as well: