Browned Butter Banana Muffins have such and incredible flavor thanks to the browned butter. You will want to make these again and again.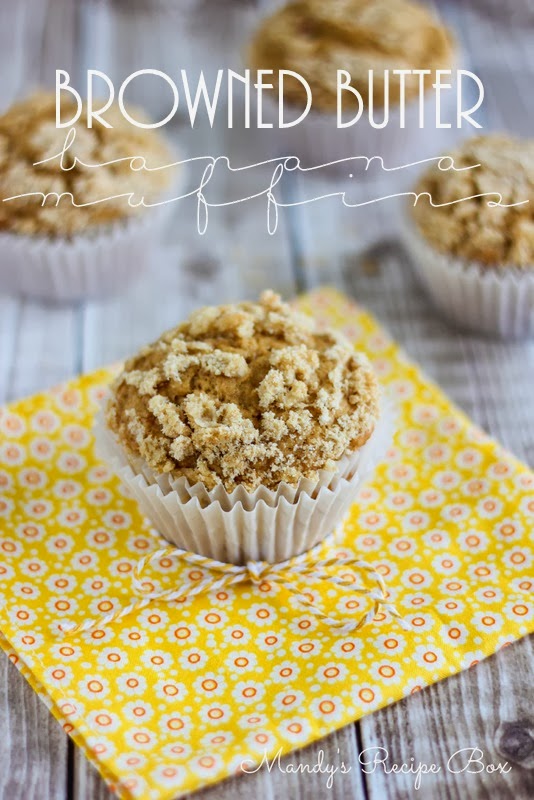 Remember my new love for browned butter? I used it for the first time in these
Browned Butter Blondies
and immediately fell in love. I decided to try it in banana muffins this time around and I still love the stuff! I could eat the brown bits with a spoon. For real. There is just a subtle flavor of the browned butter in these muffins. But it gives the muffins a richer flavor. I also used
coconut sugar
. It's such an amazing product! It's my new crush. Plus you can find it in many grocery stores. It can be used straight across as a sub for white and/or brown sugar. I also added a streusel topping but you can leave that off if you want. I don't know why you would want to but that's your prerogative.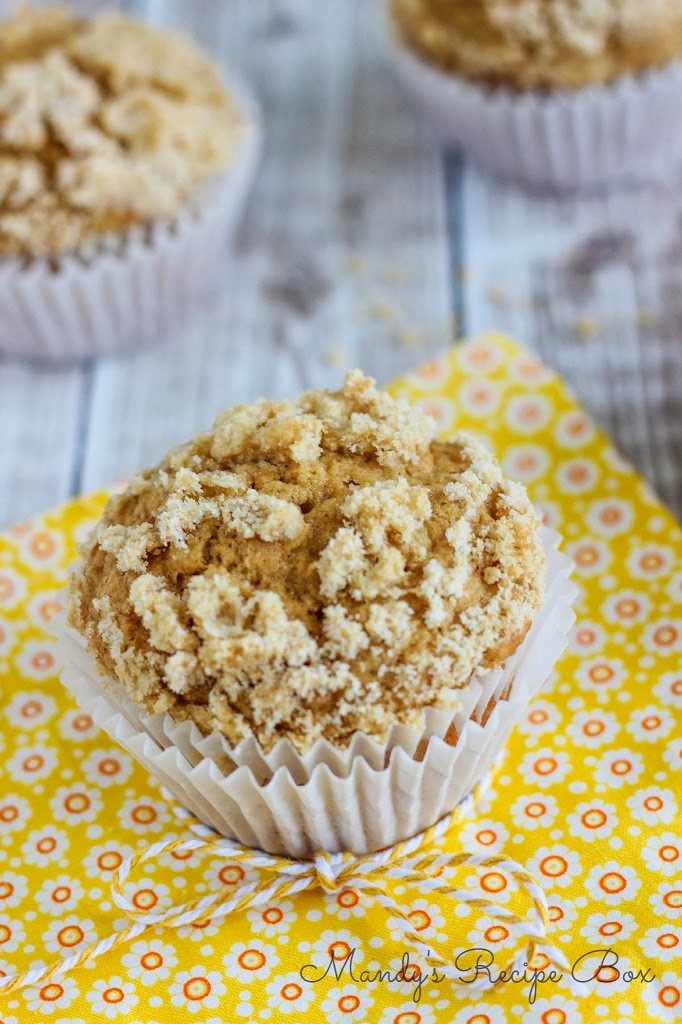 Browned Butter Banana Muffins
Ingredients
7 Tbsp. butter
⅓ C. milk
1 egg
1 egg yolk
2 tsp. vanilla bean paste or vanilla extract
1½ C. flour
½ C. coconut sugar or granulated sugar
¼ C. brown sugar
1½ tsp. baking powder
¾ tsp. salt
2 bananas, mashed
Topping:
1½ Tbsp. butter, cold and cut into pieces
¼ C. flour
2 Tbsp. brown sugar
Directions
Preheat oven to 375 F.
Melt the butter in a small saucepan on medium heat. Once melted let it cook 5 more minutes until browned with brown flecks in it. Remove and let cool.
In a mixing bowl, whisk milk, egg, egg yolk, and vanilla.
Add the brown butter and stir to combine.
Add the flour, sugars, baking powder and salt.
Gently fold in mashed bananas.
Divide batter among 12 muffin cups lined with cupcake liners.
To make the topping, combine all of the ingredients in a bowl and mix with a pastry cutter or fork until crumbly. Sprinkle evenly over the batter in the muffin cups.
Bake until golden brown and a wooden toothpick inserted into the center of a muffin comes out clean, about 18-20 minutes.
Cool in pan on a rack for 15 minutes then remove from pan and serve warm with butter.