I know almost everyone has eaten this dip. Cowboy Caviar is so simple to make and so versatile. You can change it up to your tastes. I used Great Northern Beans this time, but it's so good with black eyed peas, too.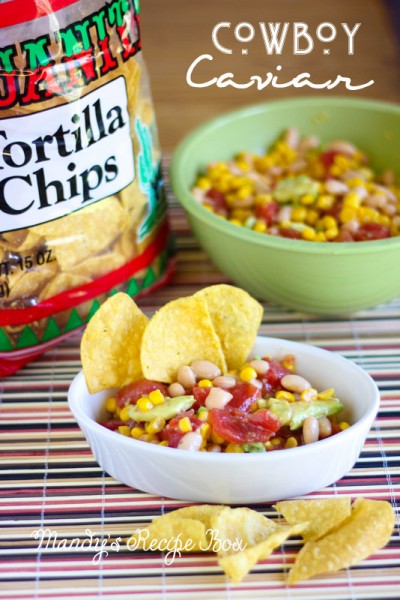 Cowboy Caviar
Ingredients
1 can black eyed peas or great northern beans, drained
2 cans diced tomatos, drained
1 can corn, drained
3 avocados, diced
1 onion, chopped
Italian Dressing
Directions
Put black eyed peas, tomatoes and corn in a bowl.
Add onion and avocados.
Pour desired amount of dressing over all and gently stir to combine.
Eat with tortilla or corn chips or whatever chips you like.