I'm sharing #SausageFamily in my life as part of a Johnsonville sponsored series for Socialstars™
Brat and Veggie Kabobs will be on the grilling rotation all season long. Choose your favorite veggies and add Johnsonville Brats to make a delicious meal for the whole gang!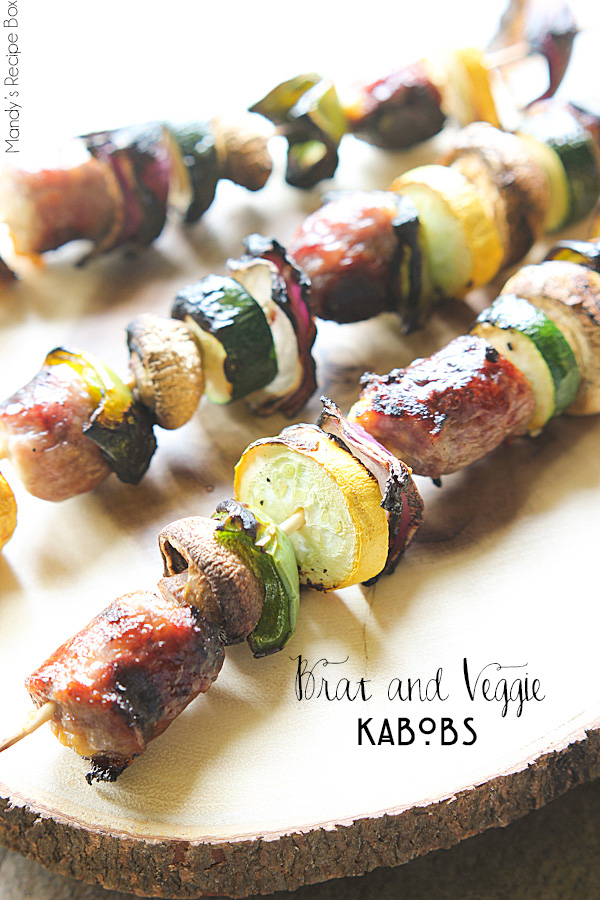 Swing into summer and the grilling season with these Brat and Veggie Kabobs! I love grilled food. Everything just tastes better when it's cooked outside, am I right? I love kabobs so much. The grilled vegetables and meat just make me so happy. These kabobs are super simple and let the flavors shine through. Thrill your guests when you kick up your grilling game when using Johnsonville Brats. I used the cheddar version and loved the bits of cheese in them. As they cook, they melt and taste so good.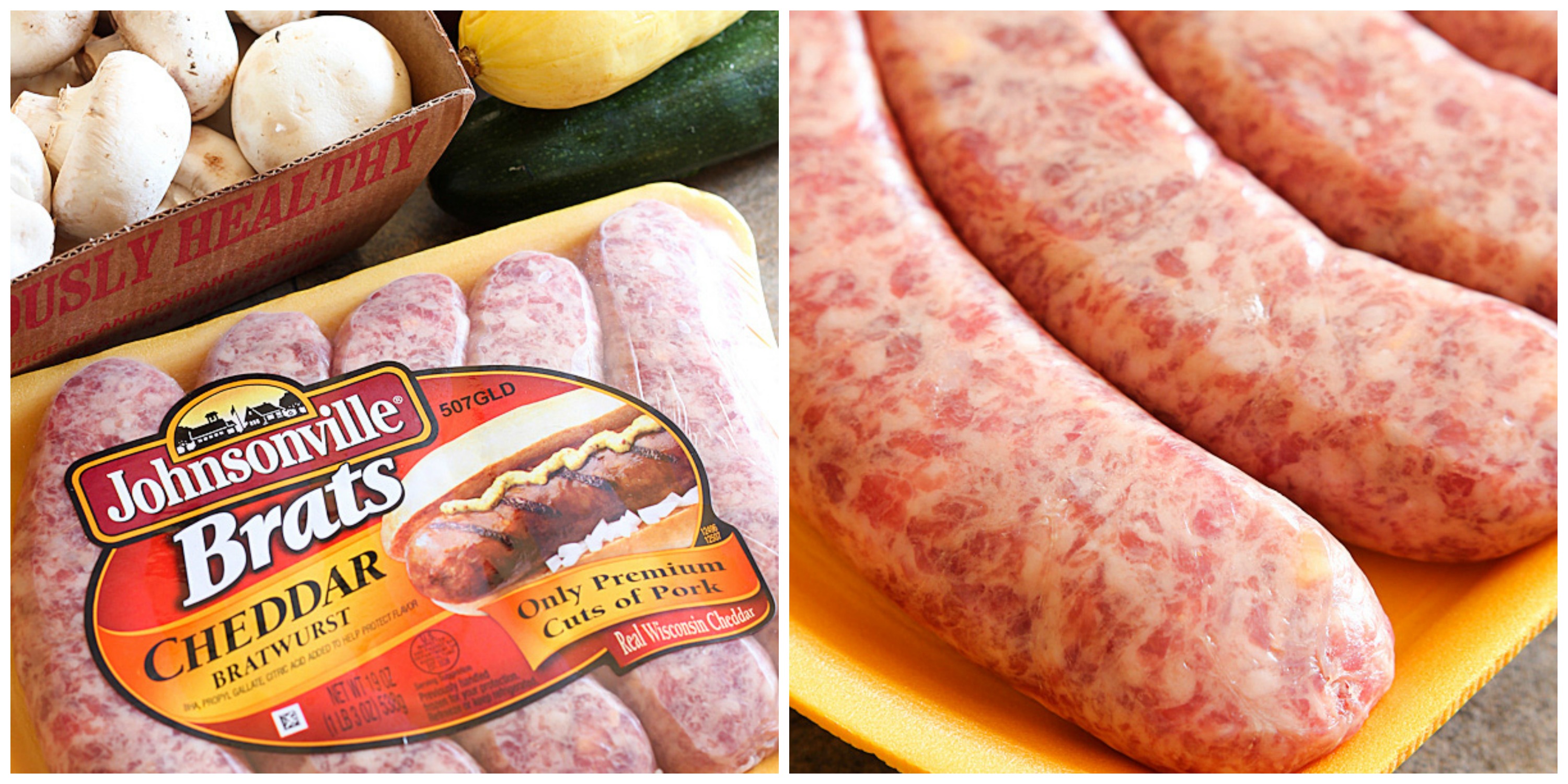 When making kabobs, make sure to soak the wooden skewers in water for at least 30 minutes to keep from burning. Then add your brats and veggies as you like. I used yellow squash, zucchini, red onions, green bell pepper and whole mushrooms. Use whatever vegetables you like.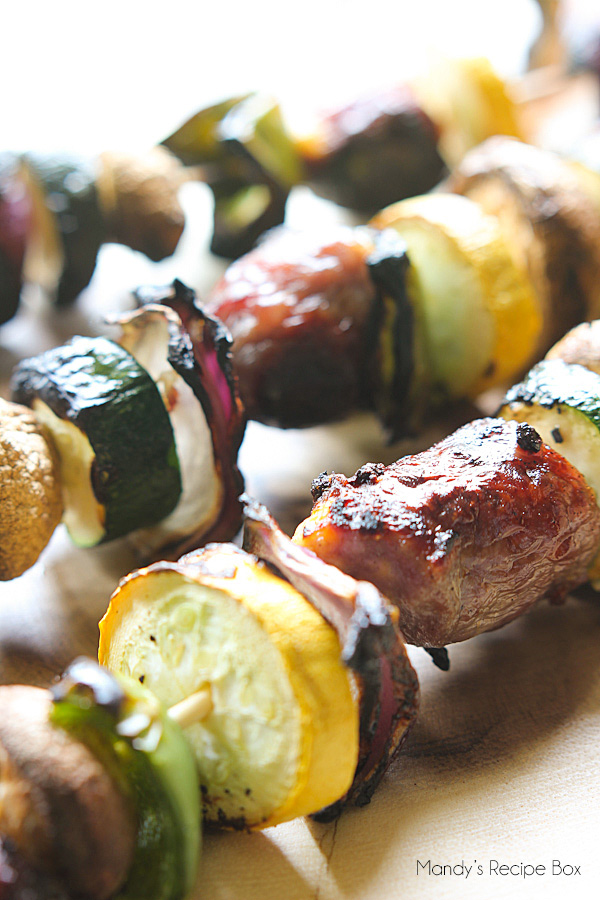 The charred bits are my favorite. You don't need to marinate the brats at all before grilling. The flavors are perfect on their own. And that cheese just melts and becomes mouth-watering.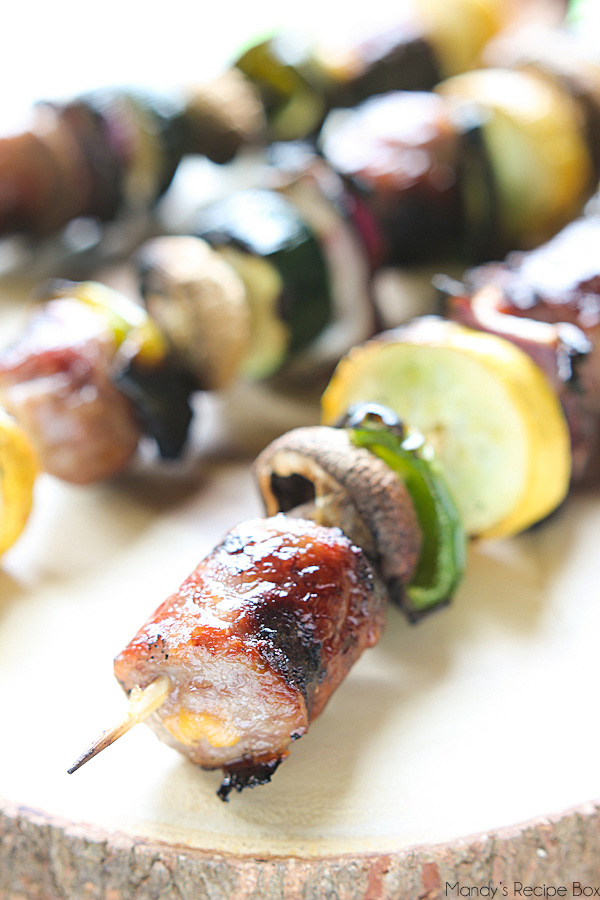 Give these Brat and Veggie Kabobs a go the next time you grill and be sure to invite some friends or family over to enjoy them as well!
 Be sure to pin this to your favorite Pinterest boards!

You can follow Johnsonville on Facebook, Twitter, Instagram & Pinterest for more!