I know I have this posted over at
Rainy Day Farm
, however, I decided to post it here as well. I just wanted to make sure you all saw it in case you didn't go over there and see it (shame on you). Plus I wanted to have it on my site for reference. So this is a moist and delicious cake that is great for dessert, breakfast, or a snack. Hence the name. However you eat it, I bet you want more than one piece. I did.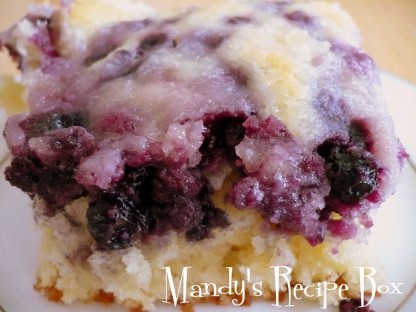 Blueberry Snack Cake
2 c. flour
1 1/2 c. sugar
1/2 c. cold butter
1 tsp. baking powder
1 c. milk
2 egg yolks
2 egg whites
2 c. blueberries (Fresh or frozen. If using frozen, don't thaw them.)
In a mixing bowl, combine flour and sugar. Cut in butter with a fork or pastry blender until crumbly. Set aside 3/4 c. for topping. Add baking powder, milk, egg yolks. Mix well. Beat egg whites til soft peaks form. Fold into batter. Pour into a greased 9×13 baking dish. Sprinkle with blueberries and reserved crumb mixture. Bake at 350 for 30-35 min or until golden brown and toothpick comes out clean. Enjoy with a cold glass of milk!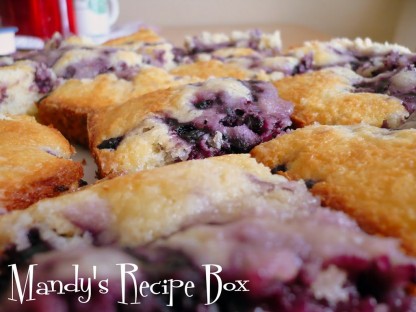 Hellooo honeys! Come to mama…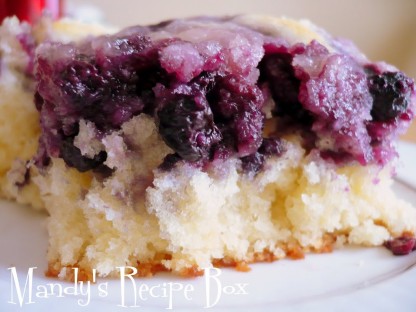 And don't be suprised if your dish looks like this after serving…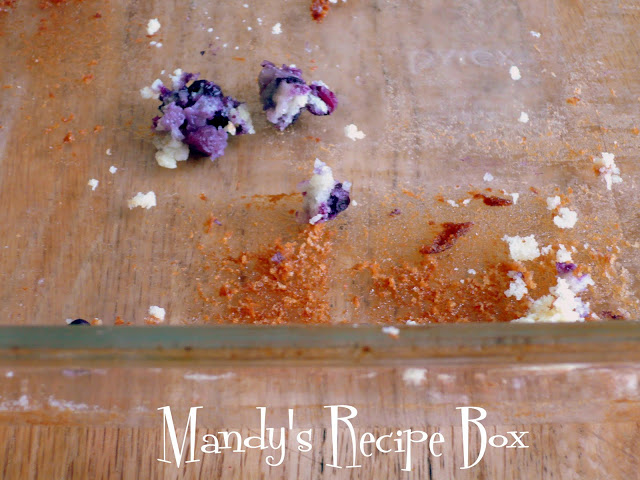 It's that good.