I'm sharing #Freshworks in my life as part of a Rubbermaid Freshworks sponsored series for Socialstars™
This easy Blueberry Crisp is one of those recipes you will make again and again. Especially if you want to impress people. It takes only minutes to prepare and will wow everyone!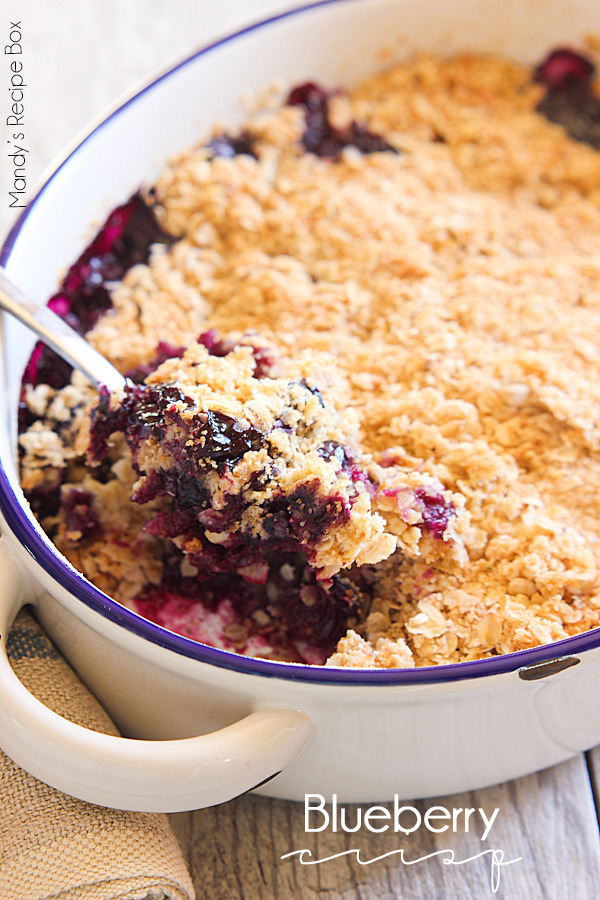 Basically my life revolves around desserts. After my family, of course. I am always thinking of desserts. Especially easy desserts. Like most people, I just do not have time to make a fancy time consuming recipe. Nor do I want to make them. I would rather eat it than make it all day long. Then there's blueberries. They are probably my favorite berry to bake with. Blueberry pie is one of my favorite desserts and definitely my favorite pie. They can be expensive, though. So I hate hate hate to waste them. When I keep them in my fridge, they start going bad within a couple of days of purchase. That's why I love Rubbermaid® Freshworks™.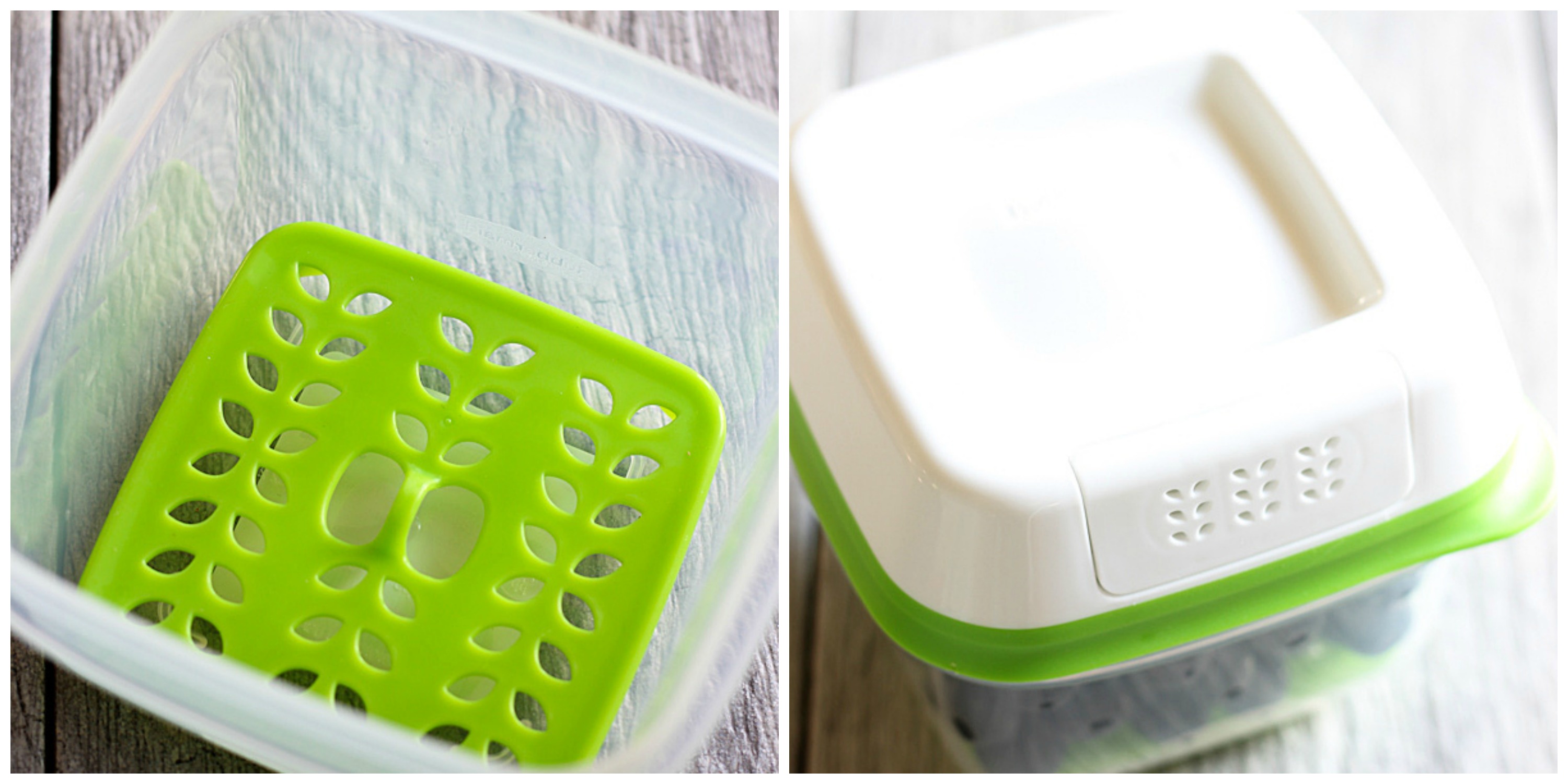 Since the first time I used them, I have been stunned at how well they keep produce fresh. Remember my strawberries? The left photo is before and the right is after almost 3 weeks: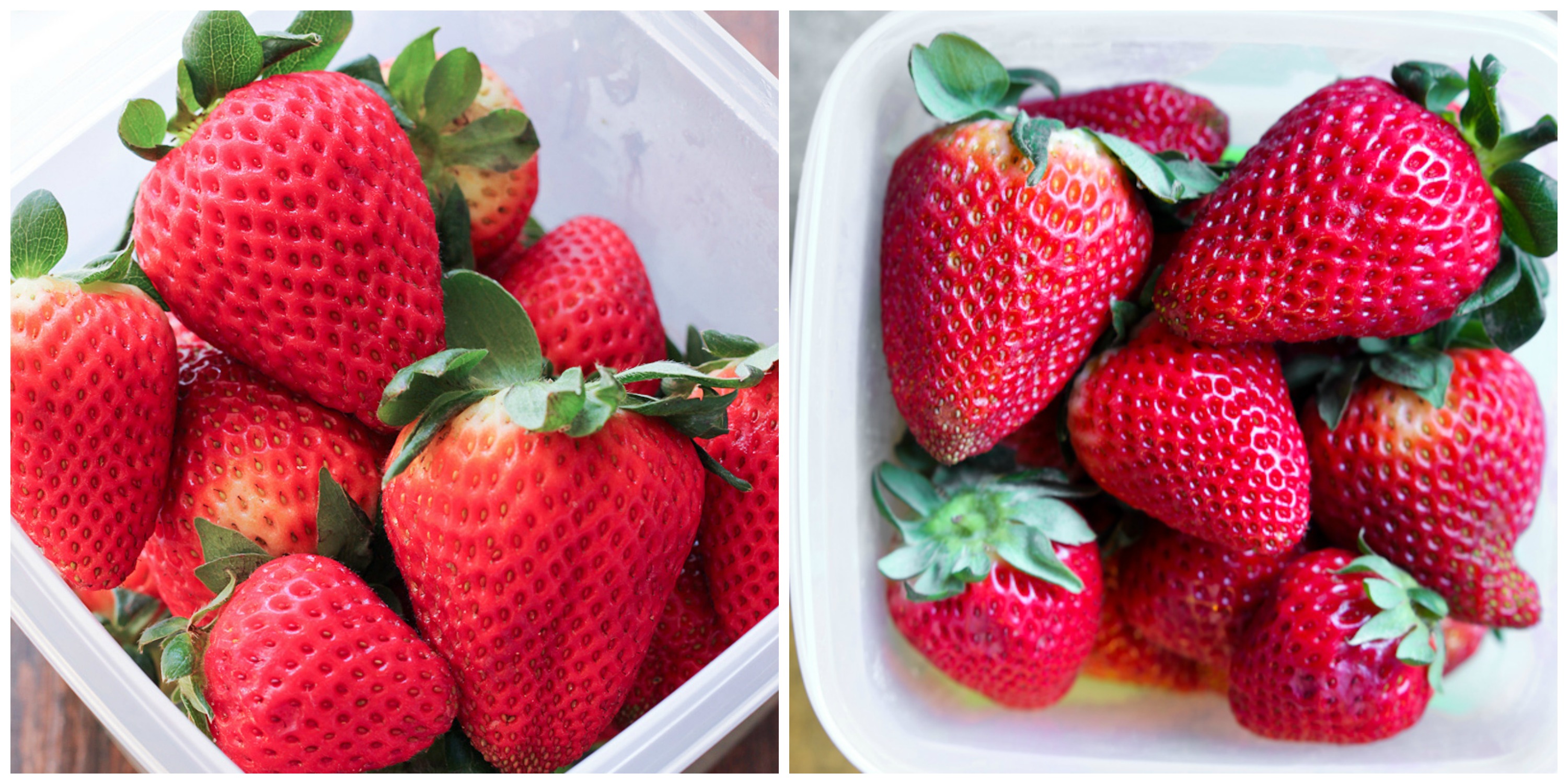 I was so excited at how well they kept! I use my Rubbermaid® Freshworks™ all the time for all my berries. Look at these pretty babies…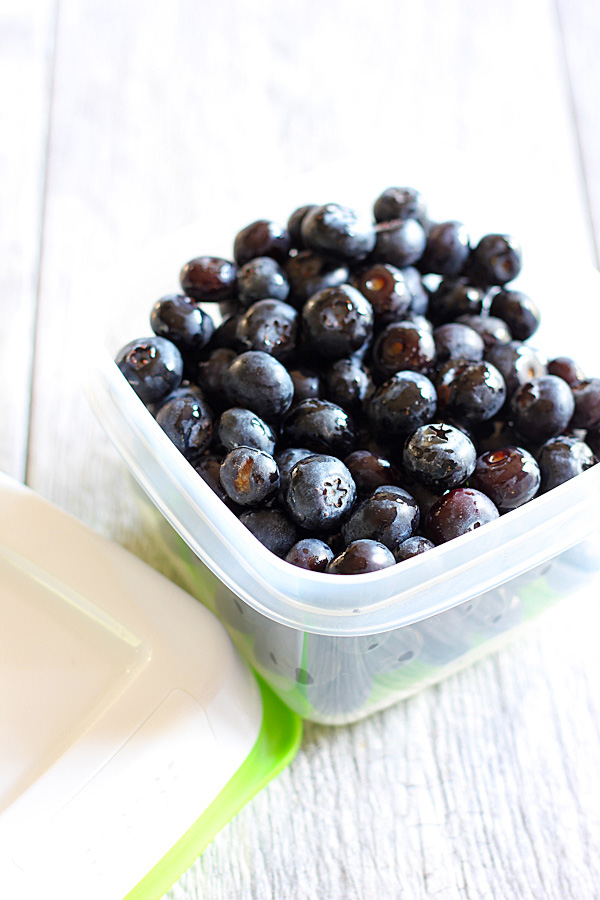 Rubbermaid FreshWorks™ Produce Saver is a NEW food storage container that uses revolutionary FreshVent™ technology to keep produce fresher up to 80% longer.

*

when compared to store packaging.

Dishwasher safe and BPA free.

CrispTray™ – Elevates produce away from moisture and promotes proper airflow to help prevent spoilage.

Revolutionary FreshVent™ Technology – Patented membrane naturally regulates the flow of O2 and CO2 to create the optimal environment to keep your produce nearly as fresh as the day it was picked.
That basically all means that these containers are life-changing. They save so much money! You have to pick some up and see for yourselves the magic that are these containers.
Now for this Blueberry Crisp. It couldn't be any easier to make. Put the precious blueberries into a dish, mix together the flour, brown sugar, cinnamon and butter with a pastry cutter, stir in the oats and sprinkle over the berries. Bake and devour.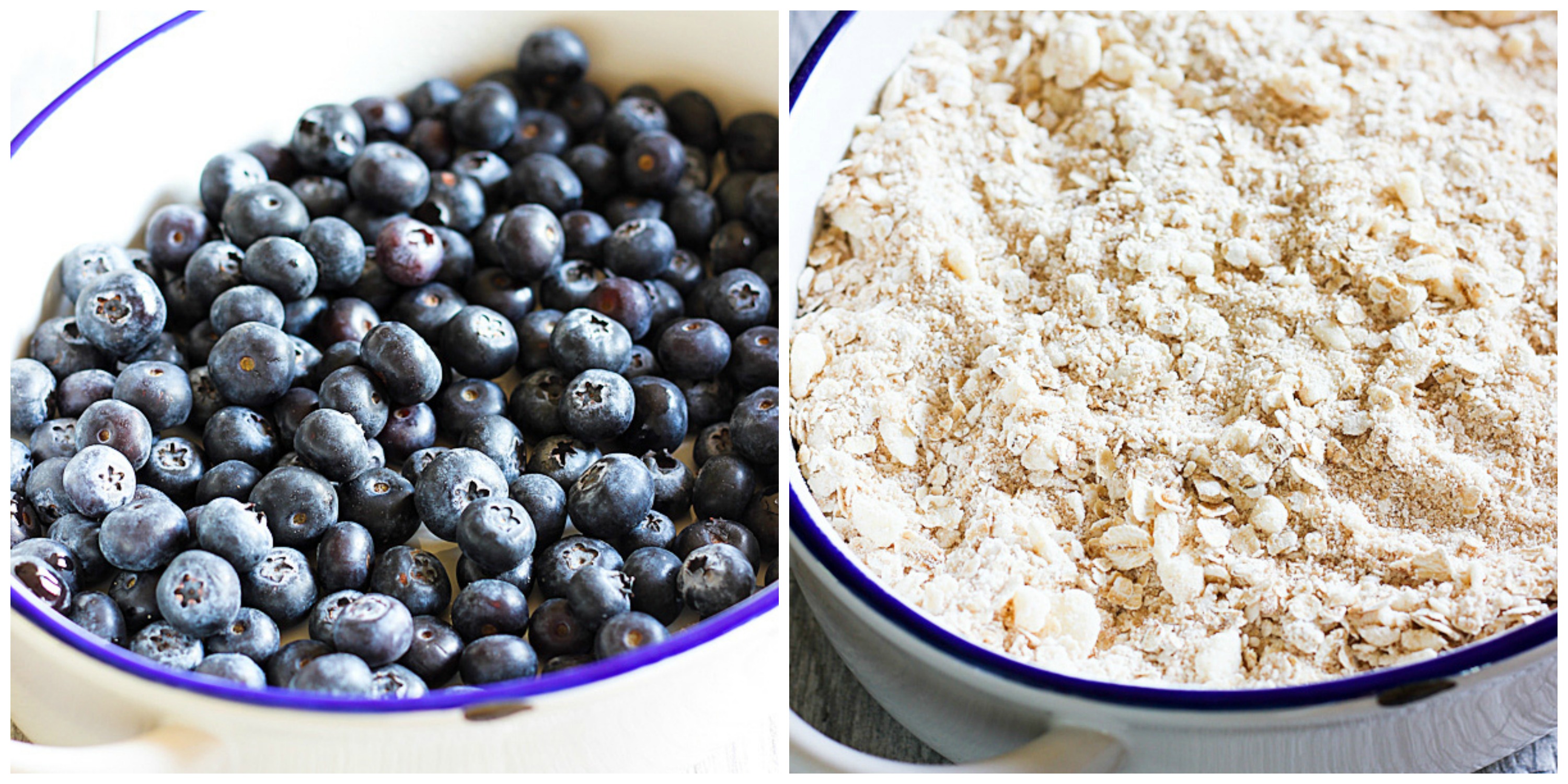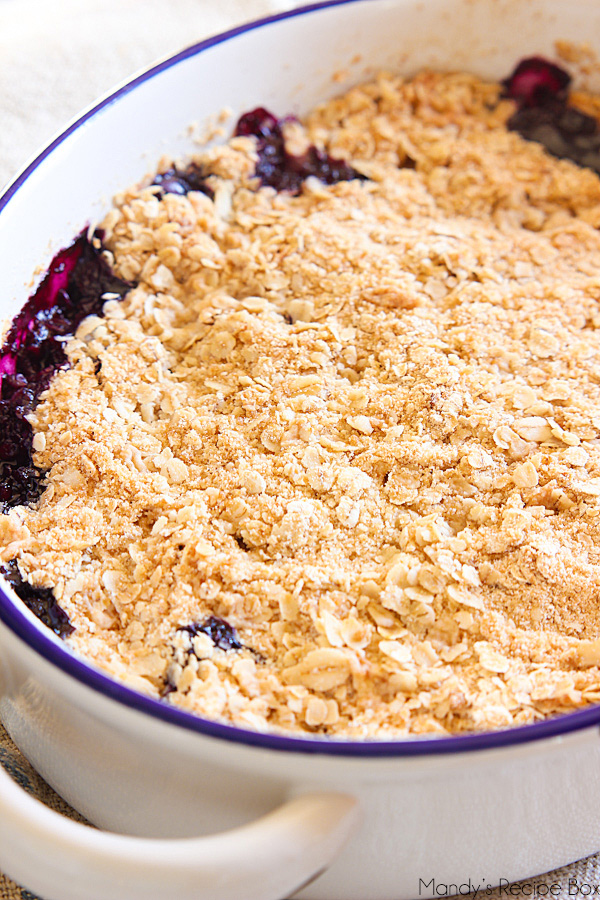 People will think you slaved over this dessert. It's so dang easy. Whether you are a beginner or just need an easy dessert recipe, this is for you. It's great in the spring or summer when blueberries are just begging to be eaten.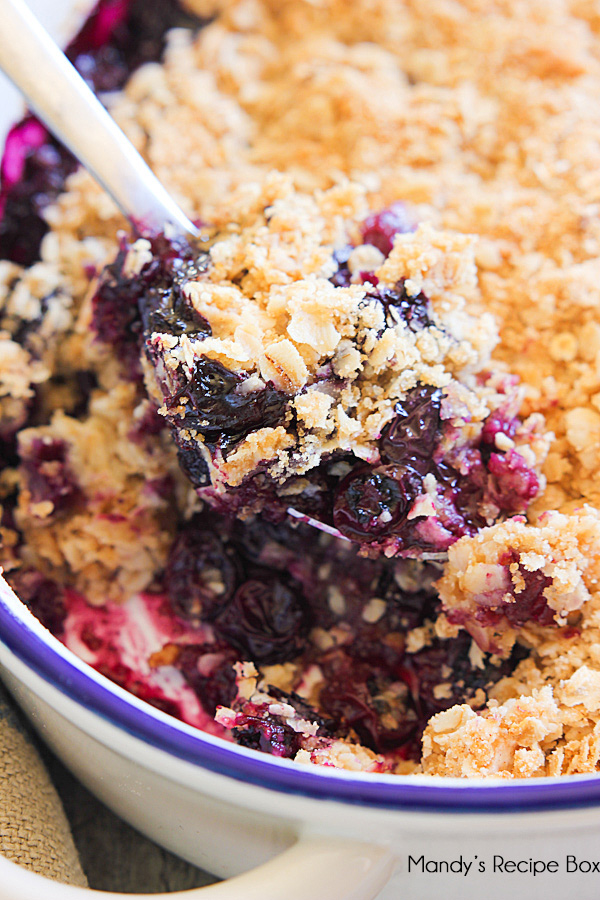 You can connect with Rubbermaid on Facebook and Twitter.
Be sure to pin this Cilantro Lime Dressing to your favorite Pinterest boards!