This delicious recipe for Blueberry Buttermilk Cake is great for breakfast or dessert. Just dust a little powdered sugar for extra sweetness!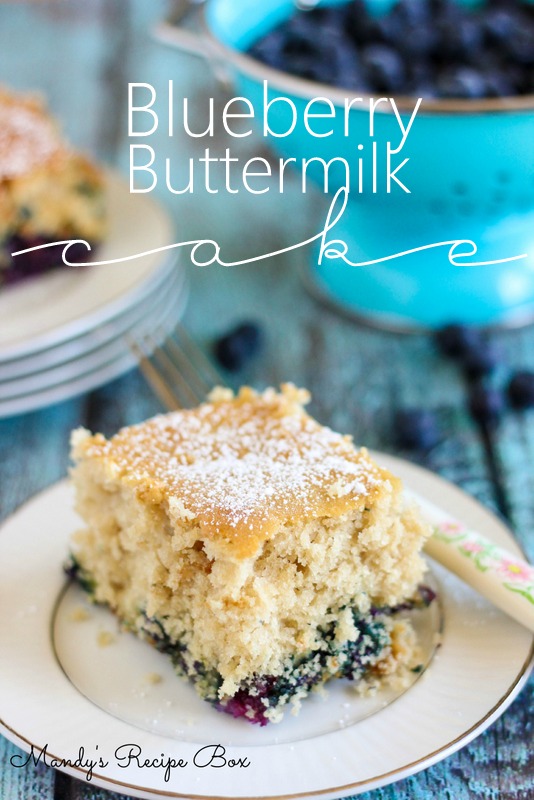 Fresh blueberries are such a treat. I love eating them plain or baking with them, obviously. They are so good for you and are a great alternative for gummy fruit snacks for kids. My kids eat them up so fast that I have to fight them off when baking with them! You need this cake.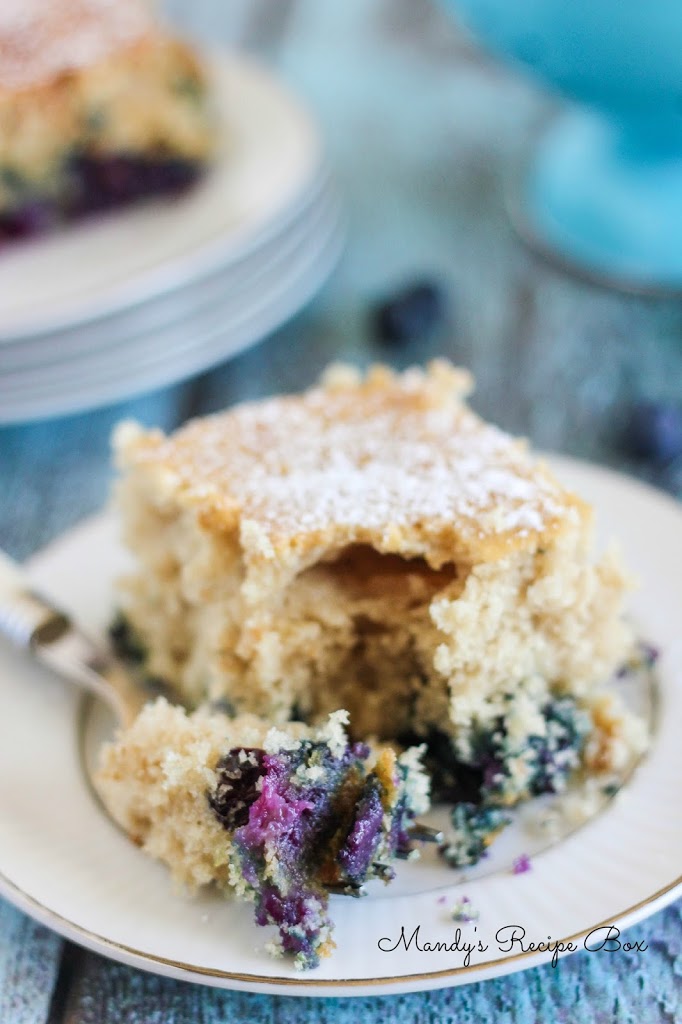 You may also like these from the web:
Blueberry Cupcakes with Honey Buttercream
Blueberry Oatmeal Cookies
Blueberry Croissant French Toast
Blueberry Buttermilk Cake
Ingredients
2¾ cups cake flour*
1½ tsp. baking soda
½ tsp. salt
1½ cups sugar
4 Tbsp. softened butter
¾ cup unsweetened applesauce
¾ cup buttermilk
2 cups fresh blueberries
2 eggs
2 tsp. vanilla extract
Directions
Preheat oven to 325°. Grease a 13 x 9 inch baking pan with baking spray.
Using a hand mixer or stand mixer, in a medium bowl, mix together the sugar and butter for about 3 minutes. Add eggs and beat until combined.
Add buttermilk, vanilla and applesauce and beat well.
Add dry ingredients to the wet mixture and stir until just blended. Gently fold in blueberries.
Pour the batter into the cake pan; bake cake until a toothpick comes out clean, about 25-30 minutes.
Serve room temperature. Dust with powdered sugar before serving.
Notes
You can make your own cake flour with the recipe from Joy the Baker.
http://joythebaker.com/2009/09/how-to-make-cake-flour/