I'm sharing #Freshworks in my life as part of a Rubbermaid Freshworks sponsored series for Socialstars™
Blackberry and Pear Salad is a delicious salad to ease into Fall. Use up the last of the seasonal blackberries and greens with some pears that are coming on.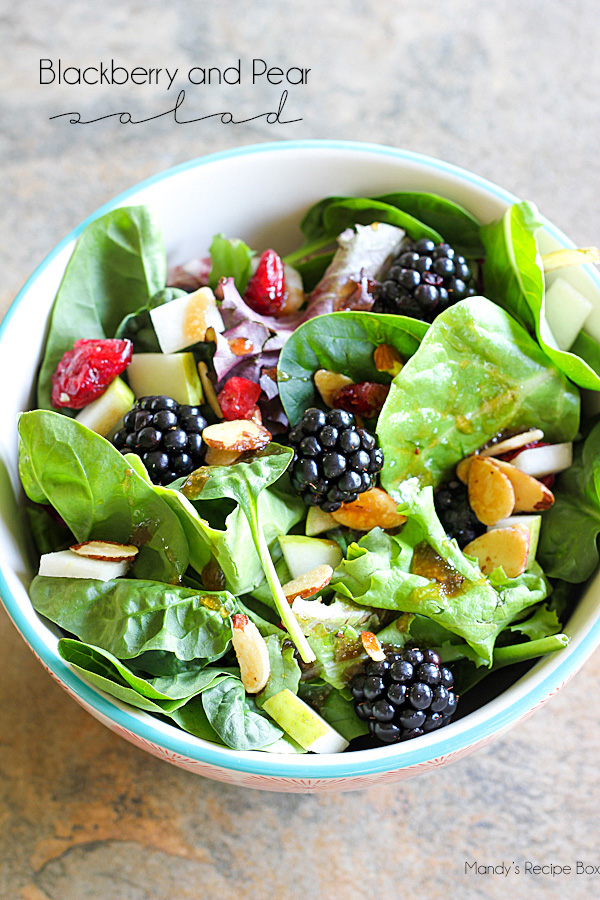 Have you all survived the summer? I know there's still some of it left but Fall is coming and I'm kinda happy about that. I love the food of summer but I do not love the heat. I love that my children are soon going back to school. Monday, actually, and I don't hate that. I love my routines and peaceful days while they are off learning all the things. I made one more salad using up the last of the seasons blackberries and greens before the cooler weather takes over. I can still enjoy them with my Rubbermaid® Freshworks™ .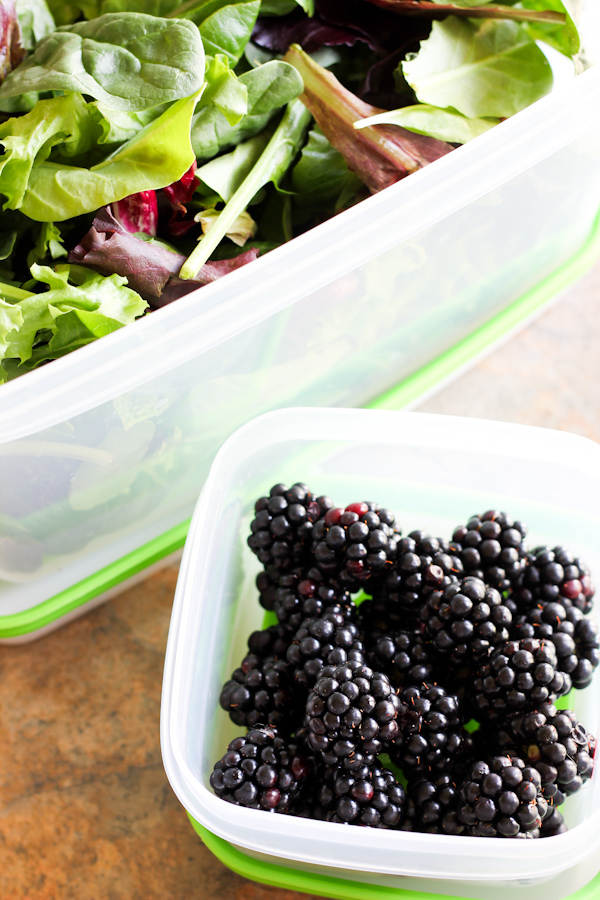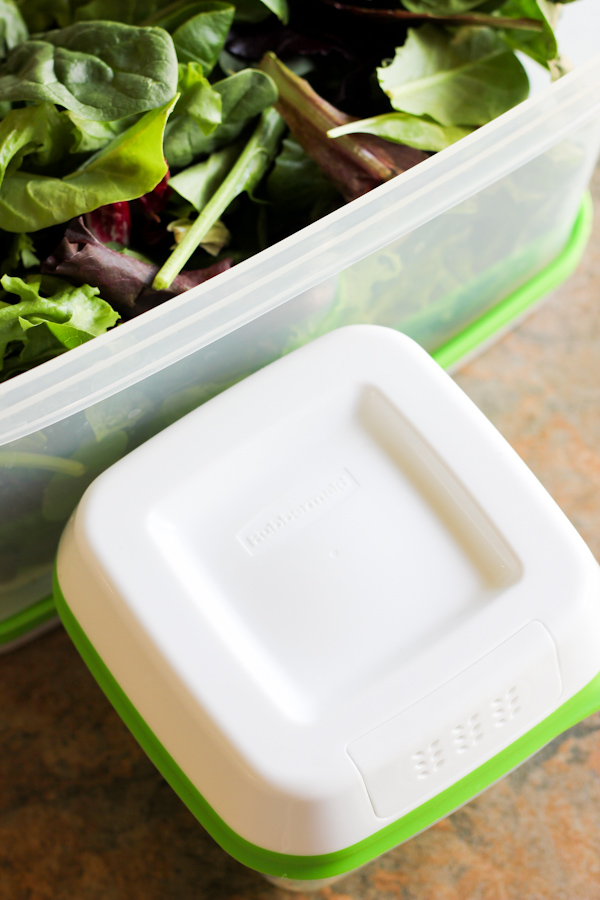 Rubbermaid

®

FreshWorks™ Produce Saver is a NEW food storage container that uses revolutionary FreshVent™ technology to keep produce fresher up to 80% longer.

*

when compared to store packaging

PRODUCT pricing by size: Small: $9.99; Medium: $12.99; Large: $15.99

Dishwasher safe and BPA free.

CrispTray™ – Elevates produce away from moisture and promotes proper airflow to help prevent spoilage.

Revolutionary FreshVent™ Technology – Patented membrane naturally regulates the flow of O2 and CO2 to create the optimal environment to keep your produce nearly as fresh as the day it was picked.
I have loved using these all summer with my berries and lettuce. It has saved me so much money. Berries can last up to three weeks, you guys. I will never get over that! Now I can store the rest of the seasons berries and lettuce to get me into Fall. No more waste! Healthy snacking has never been easier with these FreshWorks containers. It's super easy to keep fresh berries and lettuce on hand. Just pop them in the containers and into the fridge to grab when you need a healthy snack.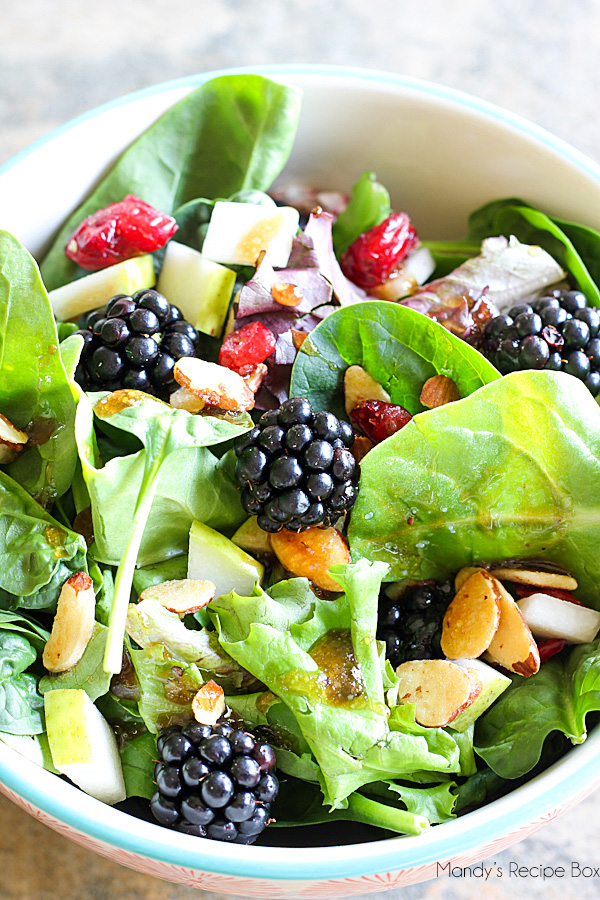 Be sure to save this to your Pinterest boards!