Birthday Cake Donuts are the funnest way to celebrate a birthday. They are full of sprinkles and that can only bring happiness.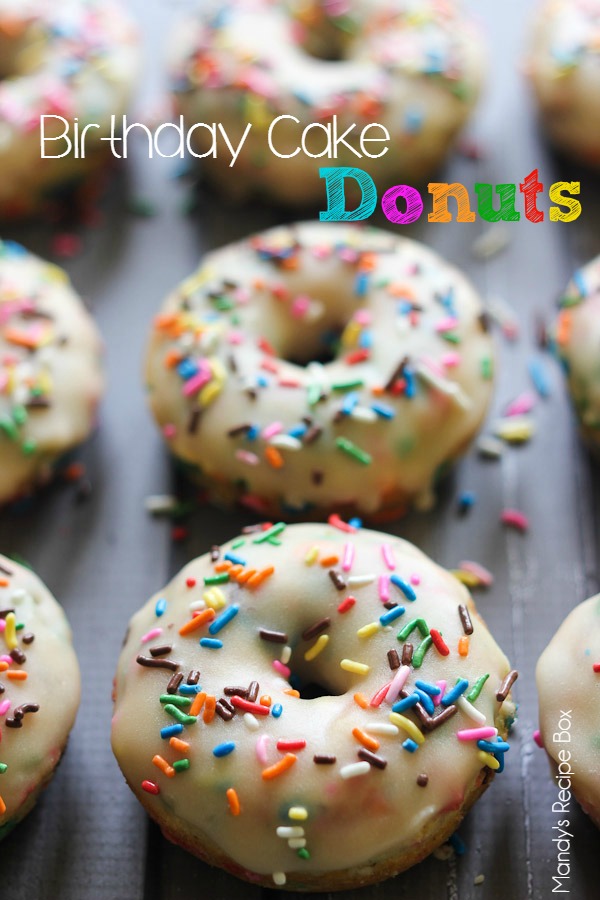 Just so you know, I always spell it "donuts" not doughnuts. To me, doughnuts are the raised, yeasty kind. These are the cake kind and made of batter rather than dough so I spell it donuts. The end. Now. These are the funnest donuts because sprinkles. They are everywhere. Inside and on the icing. They are irresistible. Just ask my little guy.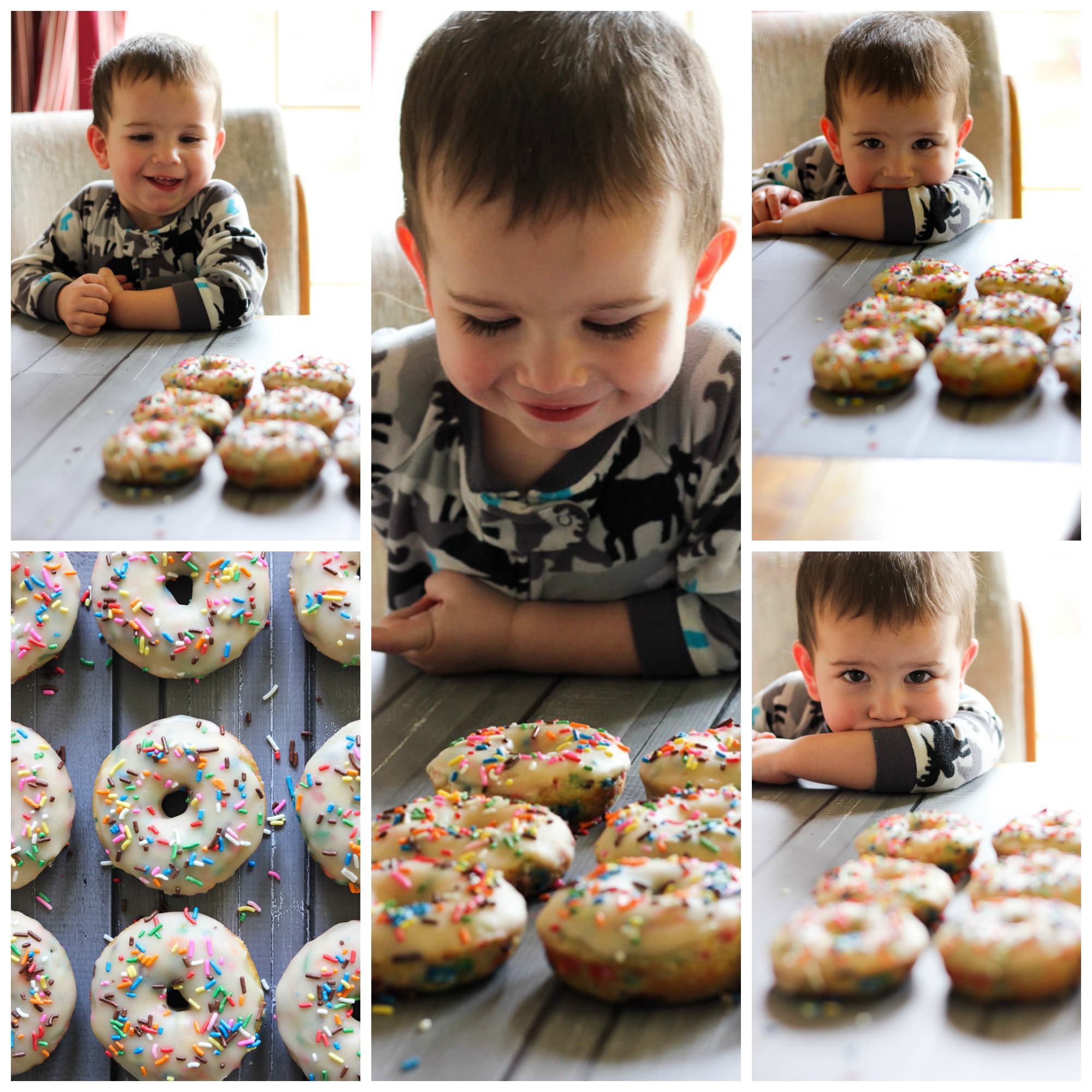 I was taking photos of these birthday cake donuts (my little guy's favorite treats are donuts) when Isaac woke up. So I brought him out and he saw them and just whispered, "Donuts…" with all the wonder a two-year-old has in his sweet voice. He sat and patiently watched me finish photographing them. For about 33 seconds. Next thing I know he is eating one.  It was pretty great. So trust me (or Isaac) when I say these are delicious. P.S. Wouldn't you love to have his eyelashes?