This Berry Galette is a free form pie that's baked on a baking sheet. It's really easy to make and everyone will love it!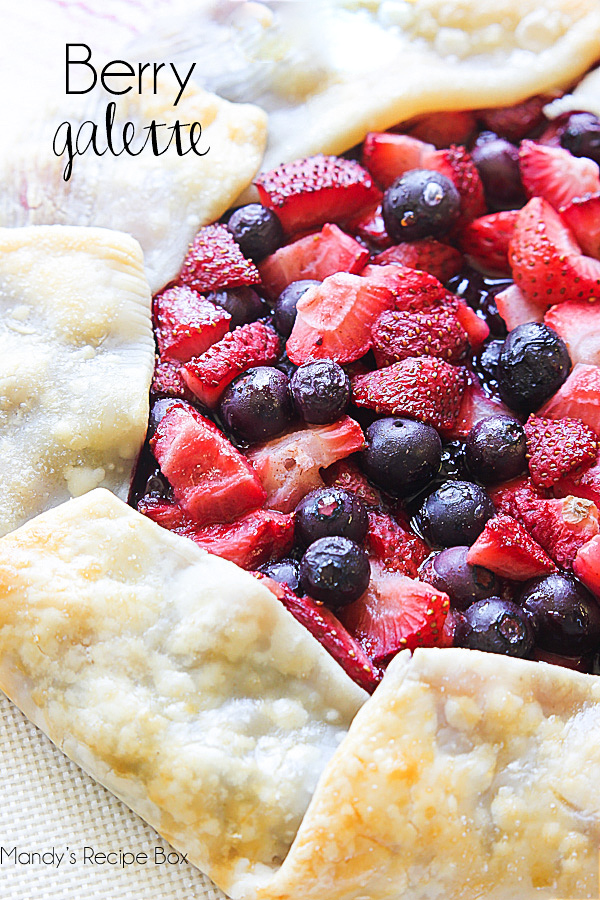 A galette is a free form pie or cake. This is a pie made on a sheet cake pan. Add pie filling or fruit to the center and then the edges are folded over themselves to make a flat rustic looking pie. Add an egg wash and sprinkling of sugar and you're done. It's really hard to mess it up. Try it and see!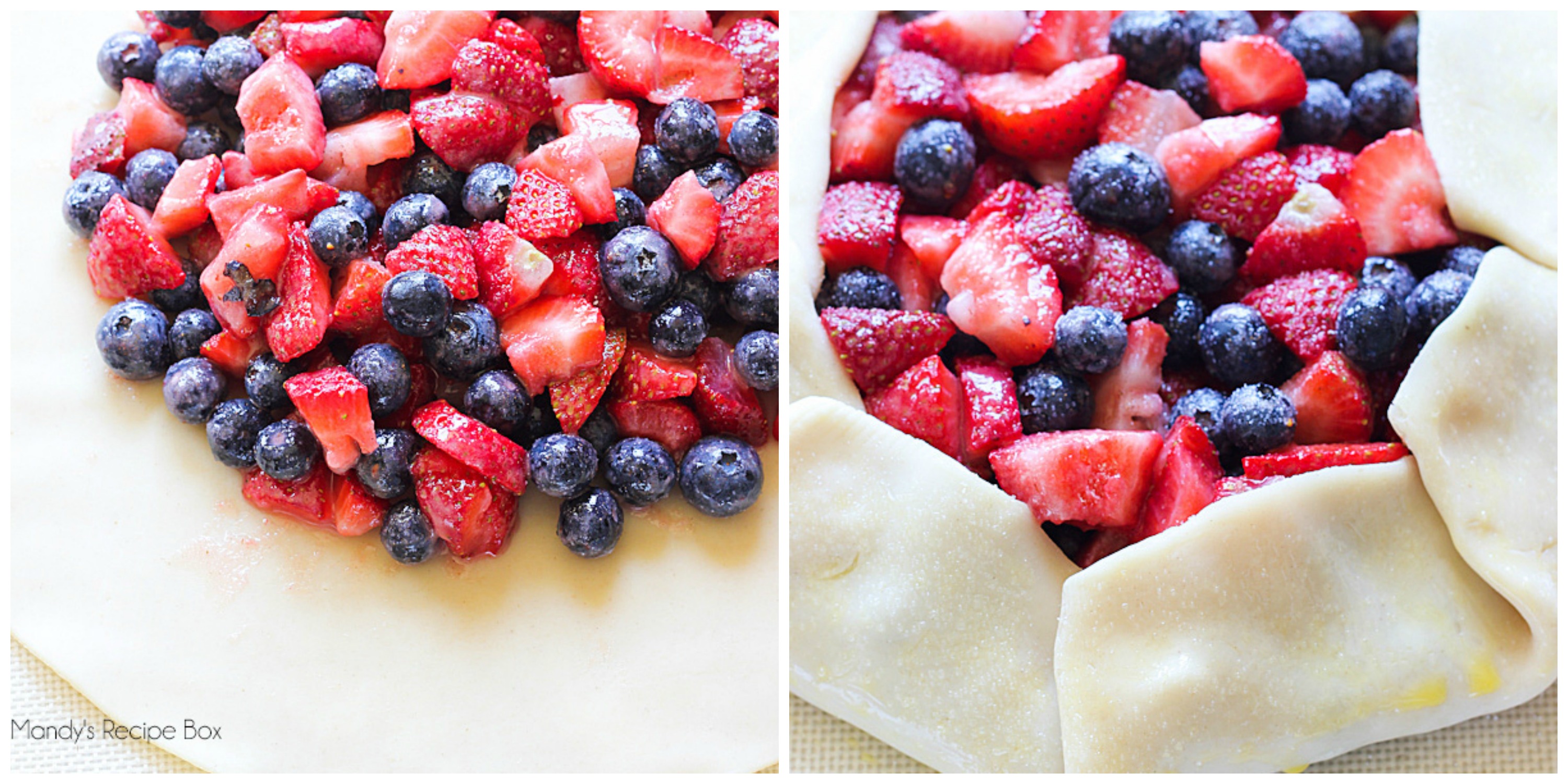 I love making this. I don't do too well at crust pies. I've tried every recipe that's supposed to be the best and easiest and fool proof. No matter what, it just doesn't work out when I try to place it into the pie plate. I will keep trying but in the mean time, galettes are my fave! They are so forgiving and if you mess them up a little, you can just say it's rustic. That fixes everything.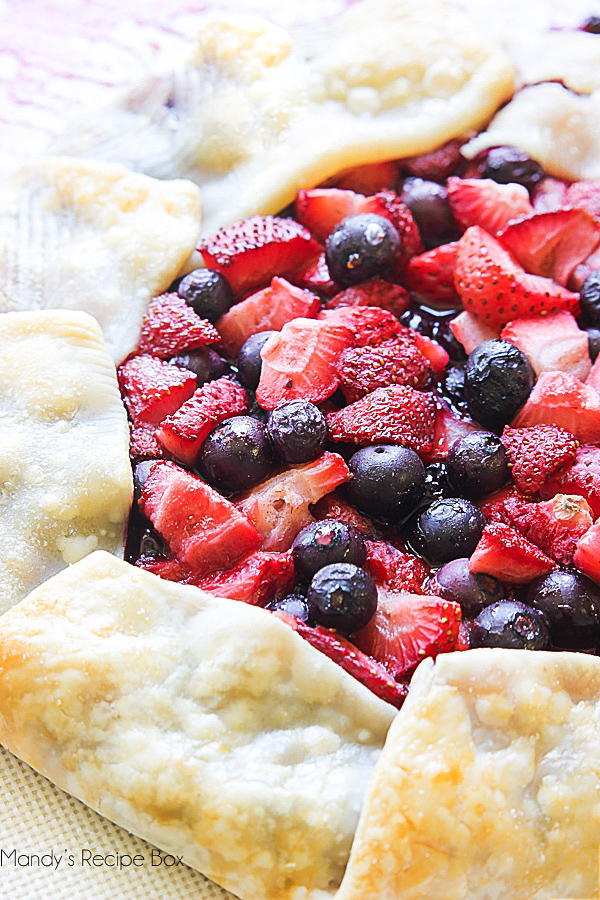 Be sure to save this to your favorite Pinterest boards!