I'm sharing #Freshworks in my life as part of a Rubbermaid Freshworks sponsored series for Socialstars™
Berry Chicken Salad is easy to make when you keep berries, lettuce and chicken strips on hand. It's a great summer meal that comes together quickly.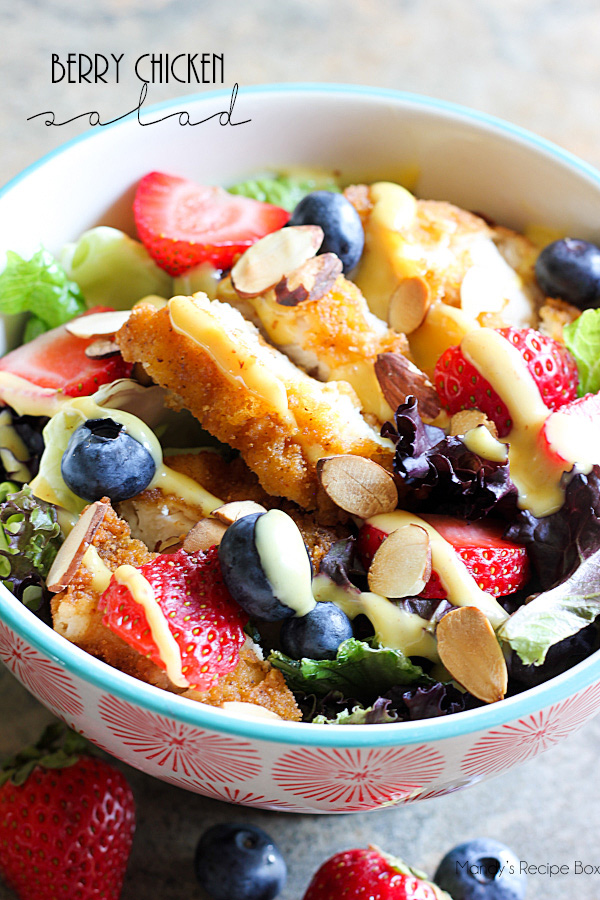 Summer tends to be more relaxed as far as routines go, am I right? It's busy, yes, but you don't have the stress of school to get in the way. Being busy can find us reaching for unhealthy foods, though. Who feels like cooking on a hot summer night when take out is so much easier? This Berry Chicken Salad is the perfect summer meal. Grab chicken strips and add them to lettuce and berries for a quick healthier meal.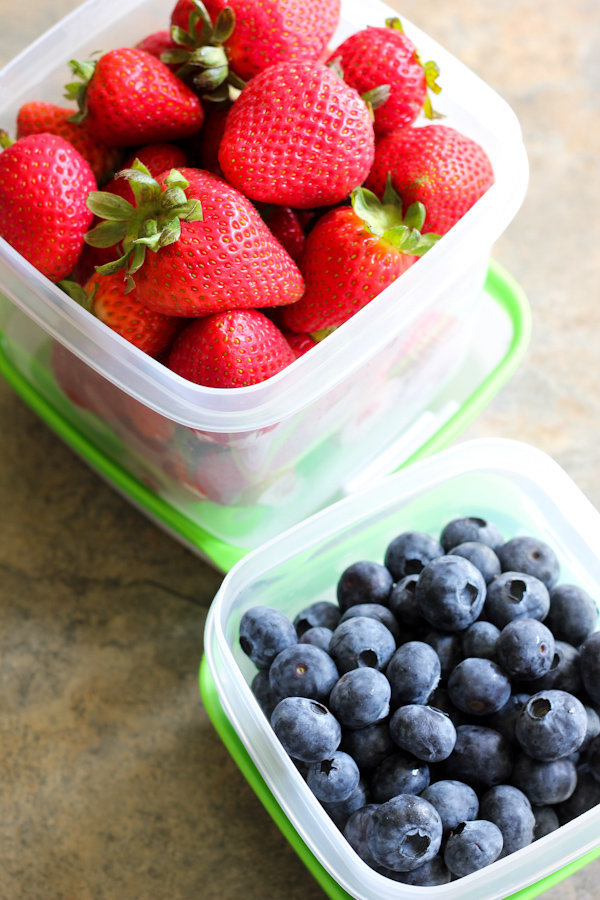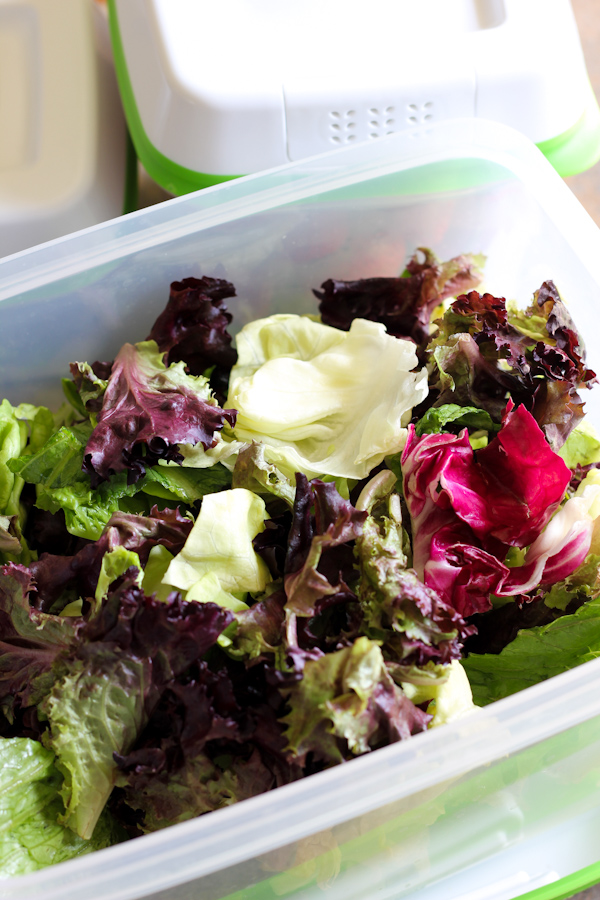 I always keep my berries and lettuce in my Rubbermaid® Freshworks™ containers. I can't tell you how much you need these containers in your life. My berries stay fresh for about 3 weeks in them. No lie. I love not wasting berries. And the lettuce stays crisp and fresh as well. It sure eases the chaos of having to go to the store for lettuce and berries so often.
Rubbermaid FreshWorks™ Produce Saver is a NEW food storage container that uses revolutionary FreshVent™ technology to keep produce fresher up to 80% longer.

*

when compared to store packaging

Dishwasher safe and BPA free.

CrispTray™ – Elevates produce away from moisture and promotes proper airflow to help prevent spoilage.

Revolutionary FreshVent™ Technology – Patented membrane naturally regulates the flow of O2 and CO2 to create the optimal environment to keep your produce nearly as fresh as the day it was picked.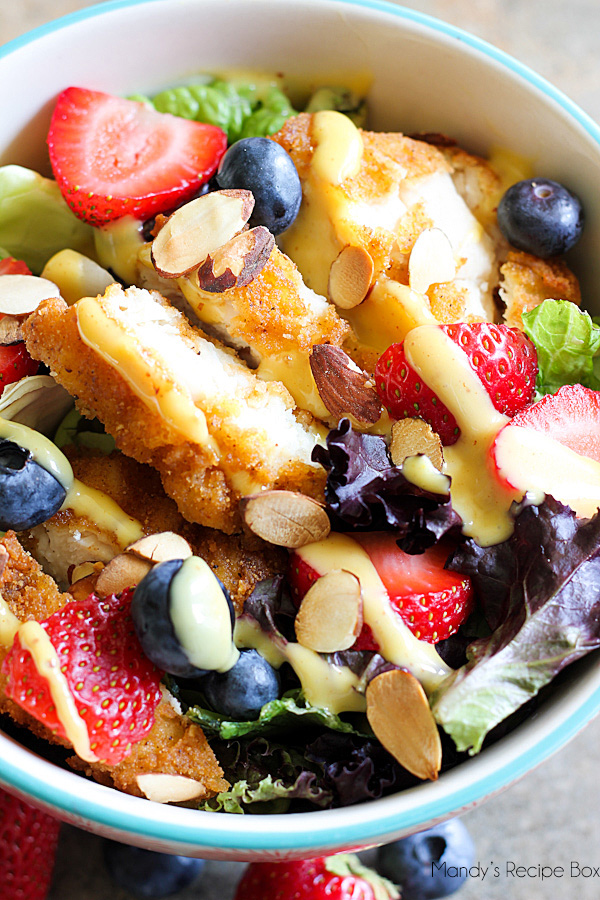 You can check out more ideas on Facebook and Twitter .
Be sure to save this to your favorite Pinterest boards!