This Beef Enchilada Bake will be a hit with your family. Everything you love about Enchiladas in casserole form layered with tortilla chips.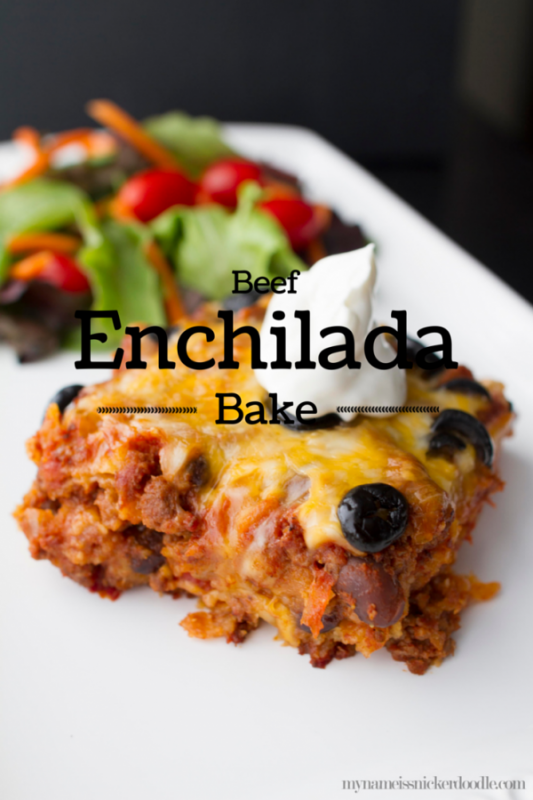 One of the very first recipes I ever had of my mother in law's was Enchilada Casserole.  It was really good and hit the spot for that Mexican food craving.  The only thing I didn't like about it was the corn tortillas.  I'm just not a fan.  I am, however, a super fan of tortilla chips so I altered her recipes about a year ago and only wished I had done it a decade ago!  It makes it so much easier and tastier in my opinion.  Plus I don't have any leftover corn tortillas that end up going bad because I don't use them soon enough!

 I've also recently added a layer of my homemade black beans and that just put this recipe over the top!
This is one of those recipes that also reheats very well so make sure to save yourself some for lunch the next day.  Just saying that from experience!