This is a Sponsored post written by me on behalf of Butterball Every Day. All opinions are 100% mine.

The Meatloaf has gotten a facelift. I switched out ground beef for ground turkey and added turkey bacon to make this leaner version that's just as good. Topped it off with bbq sauce and you've got a great meal everyone will like. I give you BBQ Turkey Meatloaf!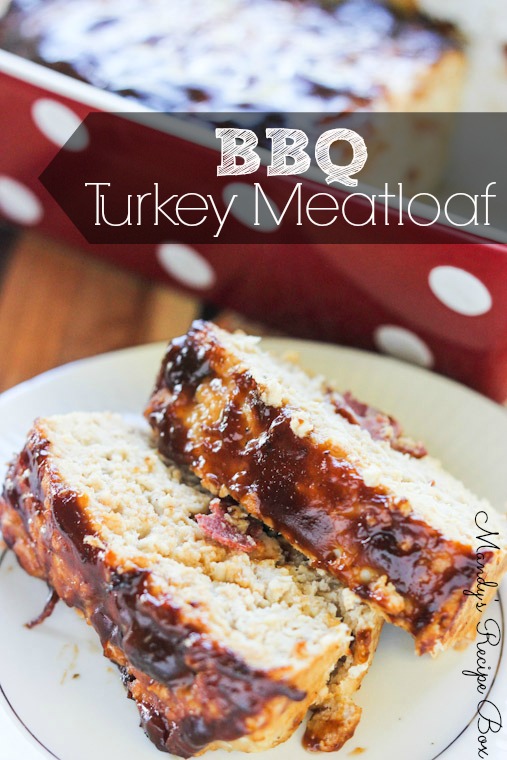 A few years ago, I bought a package of turkey bacon on a whim. I had never tried it. Once I cooked it up, I have never looked back! I couldn't believe the flavor! I adore it on BLTs or in breakfast burritos. It's absolutely delicious in this BBQ Turkey Meatloaf.

Have you guys tried turkey bacon? I used Butterball Turkey Bacon in this recipe and it's actually my stand-by brand of turkey bacon that I always pick up. Truth.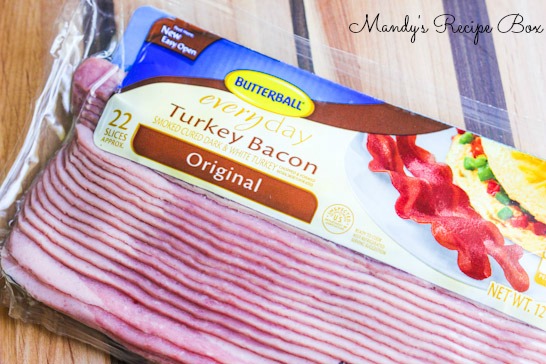 Butterball Turkey Bacon is a really great way to stay fit and eat better. It has 65% less fat than pork and only 25 calories per slice. You don't lose any taste when using turkey bacon. I know there are bacon lovers out there who will refuse to try it, but it's such a great bacon. You don't need to worry about your family not liking turkey bacon. I speak from experience. My six-year-old daughter asks for it for a snack and I have no problem cooking some up for her. And look at the ingredients: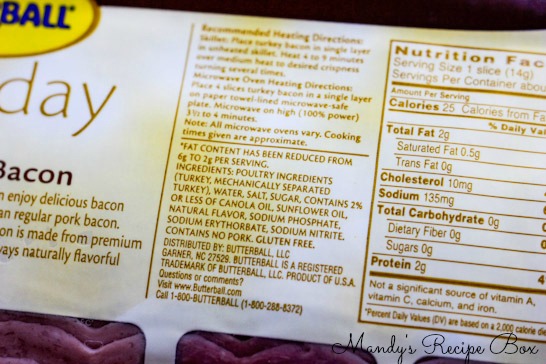 It's not full of whacky ingredients. That is something I am happy about. I can feed my family Butterball Turkey Bacon without worrying about filling them up with chemicals. Now, how about that recipe? I used Butterball ground turkey and added crispy turkey bacon to give yummy bits of flavor throughout.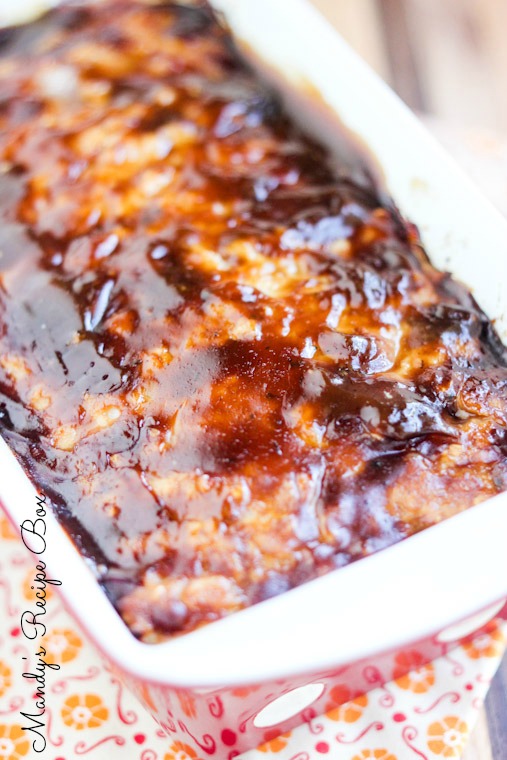 BBQ Turkey Meatloaf
Ingredients
1lb ground turkey
6 slices of turkey bacon
1 clove garlic, minced
1 cup chopped onion
2 egg whites
⅔ cup oats
½ cup milk
⅔ cup BBQ sauce
Directions
Preheat oven to 350 degrees F.
Spray a loaf pan with non-stick cooking spray.
Heat a skillet on medium heat. Add onion and bacon. Cook 6-8 min. or until bacon is done and onions starting to brown. Remove from heat to cool.
In a large bowl mix the milk and oats. Let stand 3 min.
Add cooled onion mixture, ground turkey, garlic and egg whites and ⅓ cup BBQ sauce.
Mix with your hands and form into loaf. Place in loaf pan and top with remaining ⅓ cup BBQ sauce.
Bake 35-40min.
Click over for some Butterball coupons and Butterball recipes!