This slow cooker BBQ Pulled Pork is a classic summer staple food. It's one recipe you need to keep on hand!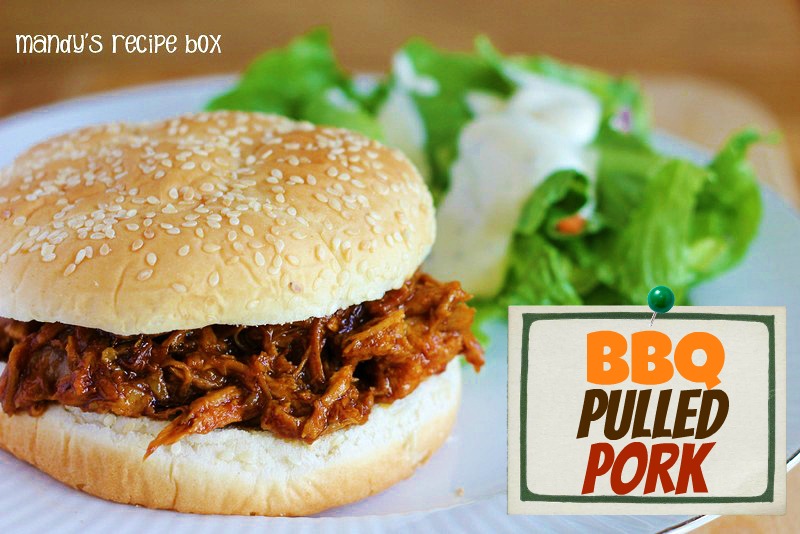 I have been using my slow cooker for dinner many nights to keep the heat out of the kitchen from using the oven. I'm sure many of you are doing the same. It's just hot! But here in Idaho, that changes constantly. One day last week it was scorching and the next I wanted to turn on the heater, but resisted. It kinda gets on my last nerve. I love when it rains, though. It helps our grass look so pretty and the garden veggies just love it, and our wheat crops are happy. I just would like a perfect medium with a good rain once a week. Is that too much to ask for? Today I have one of those slow cooker recipes that is great for a picnic potluck as well as around the family dinner table.
BBQ Pulled Pork
Ingredients
1 boneless pork shoulder or butt roast (3-4 lbs.)
1 tsp. salt
1 tsp.paprika
1 tsp. ground black pepper
½ tsp. ground red pepper
1 medium onion, thinly sliced
1 (18 oz.) bottle of your favorite BBQ Sauce
½ c. brown sugar
buns
Directions
Combine salt and spices in a small bowl. Rub over the roast.
Place onion in the slow cooker; add pork.
Combine BBQ sauce and brown sugar in a medium bowl; pour over the meat.
Cover and cook on low 8-10 hours.
Transfer to a cutting board and trim any fat off. Using 2 forks, pull pork into shreds.
Put back in the slow cooker and stir into the sauce.
Serve on buns.