If you like Jello, then you'll love this. My 6-year-old son Preston is a Jello expert and says this is his favorite kind that I've made. He even likes it more than this
Mandarin Orange Jello
. That Jello is my favorite. This is delicious, too as I love peaches!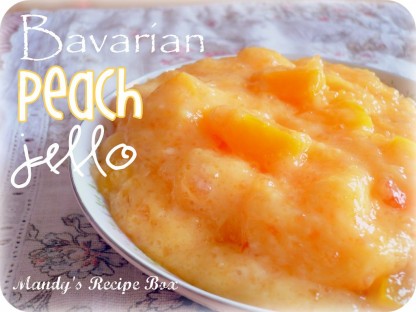 3 oz. package Peach Jello
1 c. boiling water
1 c. canned peaches
1/4 c. sugar
3 oz. instant vanilla pudding mix
1 1/2 c. cold milk
Add Jello and sugar to boiling water and stir until dissolved. Drain the peaches, reserving 1/3 c. of the juice, and cut up unless you have diced peaches, which is the smart thing to do.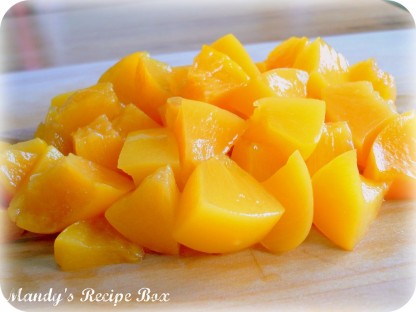 Mmm…
Stir juice into the jello. Chill until slightly thick. Prepare pudding with the milk. Let it sit 5 minutes until thickened. Fold into the thickened Jello. Stir in peaches. Pour into a mold or dish and chill until firm.