Banana Split Treats are so easy to make and taste great in the summer heat! Kids and adults will love these.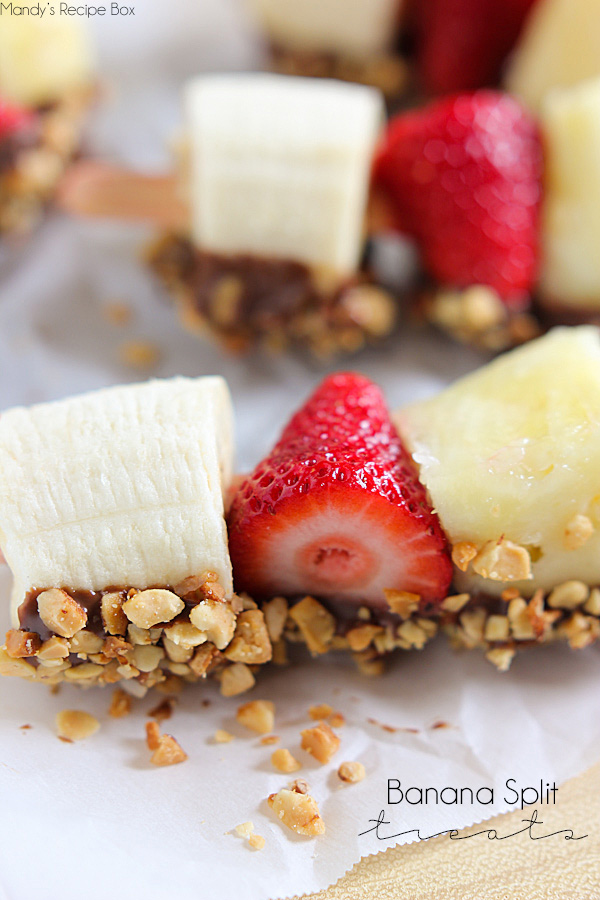 Summer is here! My kids are out of school and the summer craziness has hit full force. My husband's sister and her family are here visiting from Pennsylvania for a couple weeks so we have been doing as much as possible with them. My brother and his wife had a new baby so we've been to visit them in Utah. My daughter and I have Girls' Camp this weekend (a camp for girls 12-18 years old for our church) and then all my kids have swimming lessons the last 2 weeks in June. That's just this month! I am ready for all the easy recipes and treats I can find.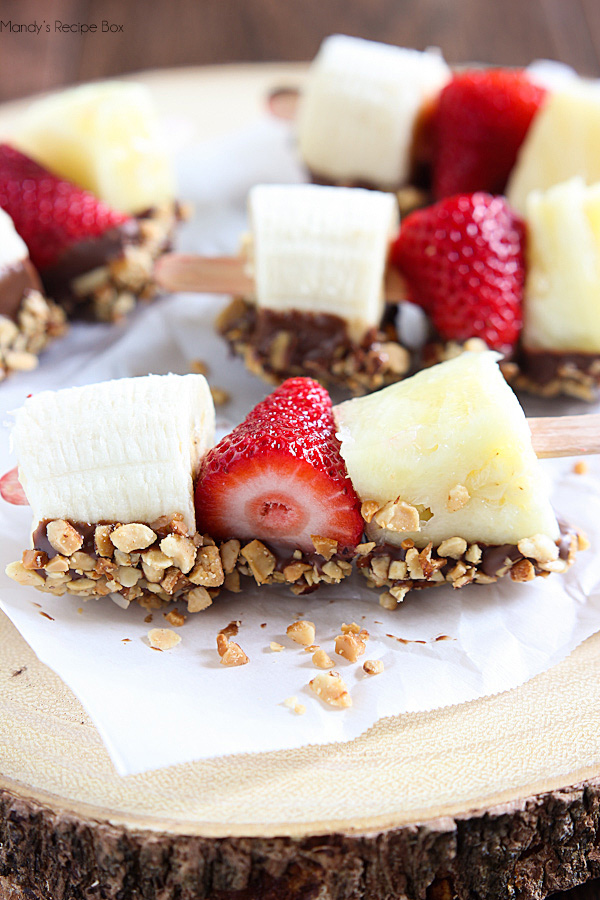 Like these Banana Split Treats. They could not be any easier of a treat. Just cut up the fruit, put on popsicle sticks, dip in melted chocolate and chopped peanuts and pop in the freezer to set. Bam! Dessert is ready. Kids love eating food on sticks so they will love these. Your summer just got better! For more summer treats, try my No Churn Raspberry Cheesecake Ice Cream or  No-Bake S'more Bars.
Be sure to pin this to your favorite Pinterest boards!

Related articles across the web