These Banana Bread Donuts are perfect for breakfast or dessert. They also work as muffins if you don't have a donut pan. Sweet!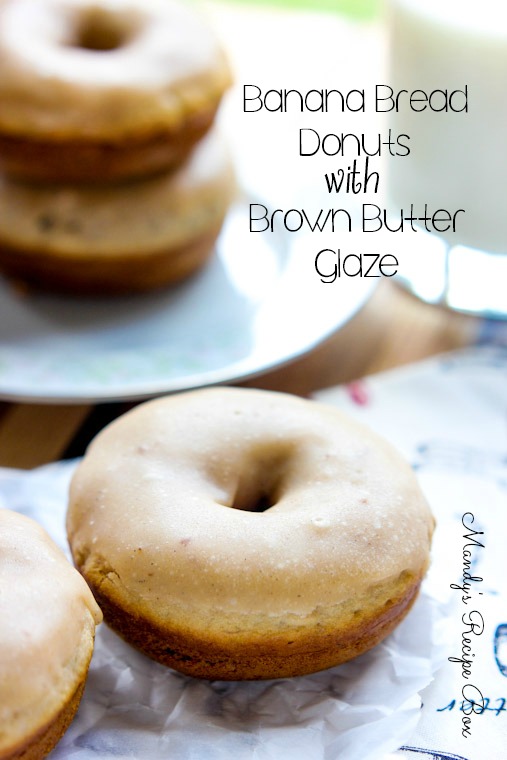 These babies are like little round banana bread loaves with holes in them. Cuz that's exactly what they are. And the glaze, you guys. It's made in a saucepan so it sets up quickly and has that crackle like at a bakery. And brown butter. Oh my gosh the brown butter. Amazing. I used vanilla bean paste but you can easily use vanilla extract instead. Just make these and watch them disappear. They will be a great lunch box treat or after school snack or breakfast.
Look how perfect they are inside. So soft and delicious! And you can see the brown butter flecks in the glaze.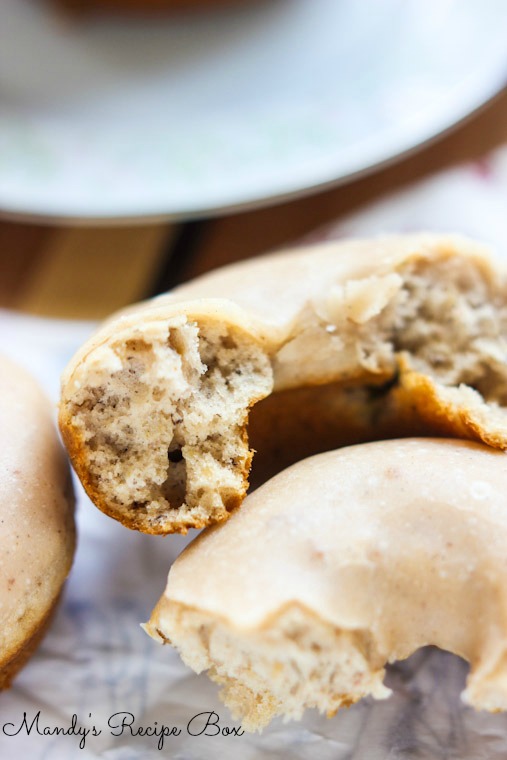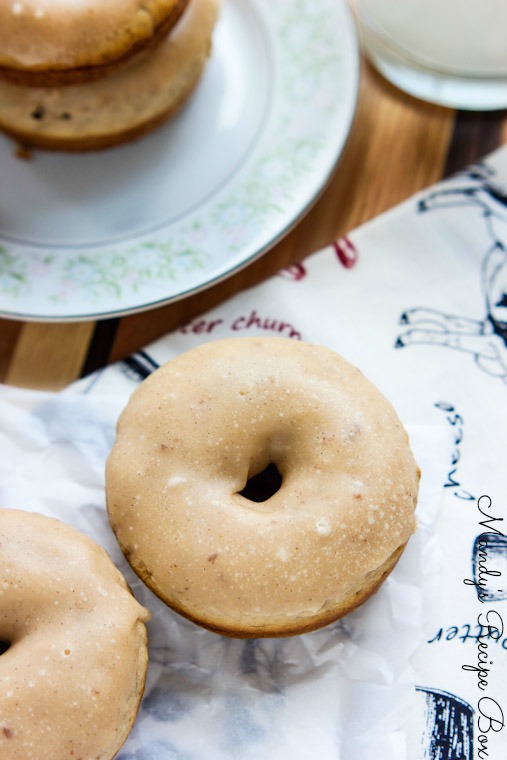 Ingredients
1/2 cup butter
1/2 cup applesauce (sweetened or unsweetened)
3/4 cup sugar
2 whole eggs and 4 egg whites
2 3/4 cup flour
2 tsp baking soda
4 overripe bananas
Brown Butter Glaze:
1/4 cup butter
2 cups powdered sugar
2-3 Tbsp milk
1 1/2 tsp vanilla bean paste or vanilla extract
Directions
Mix butter, applesauce, sugar, eggs and egg whites.
Add flour and baking soda. Mix again.
Add bananas and mix until combined.
Place batter into a gallon sized ziploc bag and snip off about 1/2 in of a corner. Pipe into donut pan or muffins tins about 2/3 full.
Bake at 350 degrees F 7-9 minutes for donuts and 18-20 minutes for muffins, until done. They should spring back when touched or a toothpick inserted should come out clean.
Cool for 5 minutes in the pan and then remove to wire rack to finish cooling.
For the Glaze: melt the butter in a saucepan and then let cook 5 more minutes until brown flecks appear.
Add powdered sugar and milk a Tablespoon at a time until the desired consistency is reached. Add vanilla.
Working quickly, dip each donut top into the glaze and place back on wire rack. The glaze with set fast.
Enjoy about 18 donuts.
You may like these donut recipes as well:
Or these from my friends:
Connect with me…