Slow cooked until fall-apart tender in a balsamic vinegar sauce, this Balsamic Roast Beef will be an added staple to your dinner menu, I promise.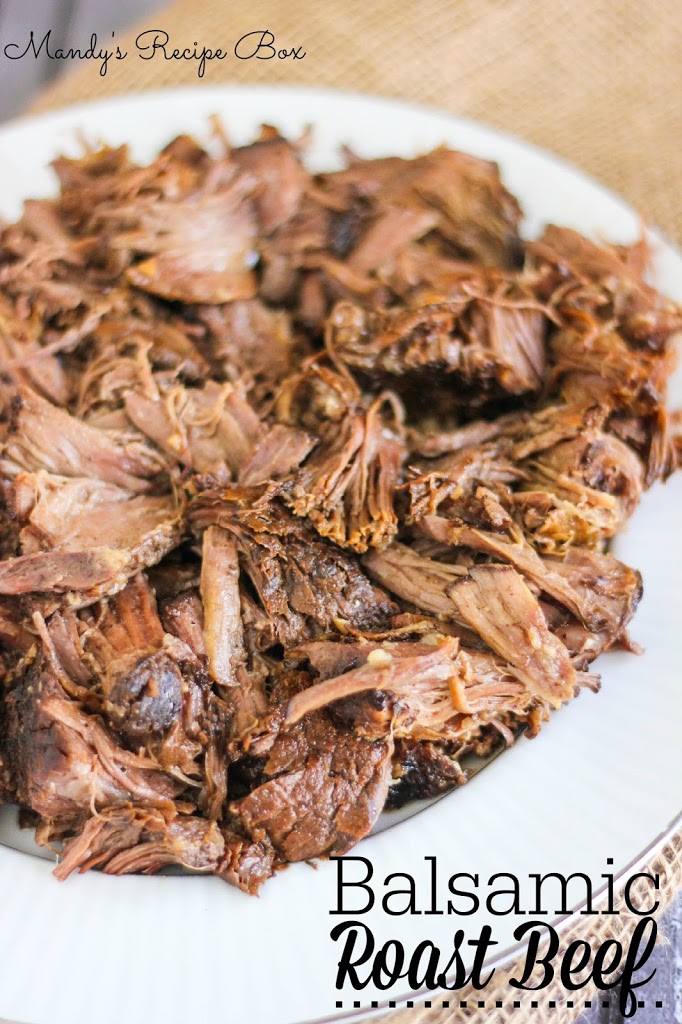 This roast beef. You guys. Make it tonight for tomorrow. I always cook my roast beef in the slow cooker through the night on low until the next day which is about 15-16 hours. It'll change your life. It's so tender that you won't even believe it. This
Marinated Roast
is delicious also. Try it. But no matter how you prepare your roast, the trick is to  cook it on low over night and it's incredible.
Then you take the juices and make a gravy out of them to go over the meat and mashed potatoes. Just mix in a little slurry of cornstarch or flour and cold water to thicken the gravy. I also add in a couple beef bouillon cubes (2 tsp.) to flavor it.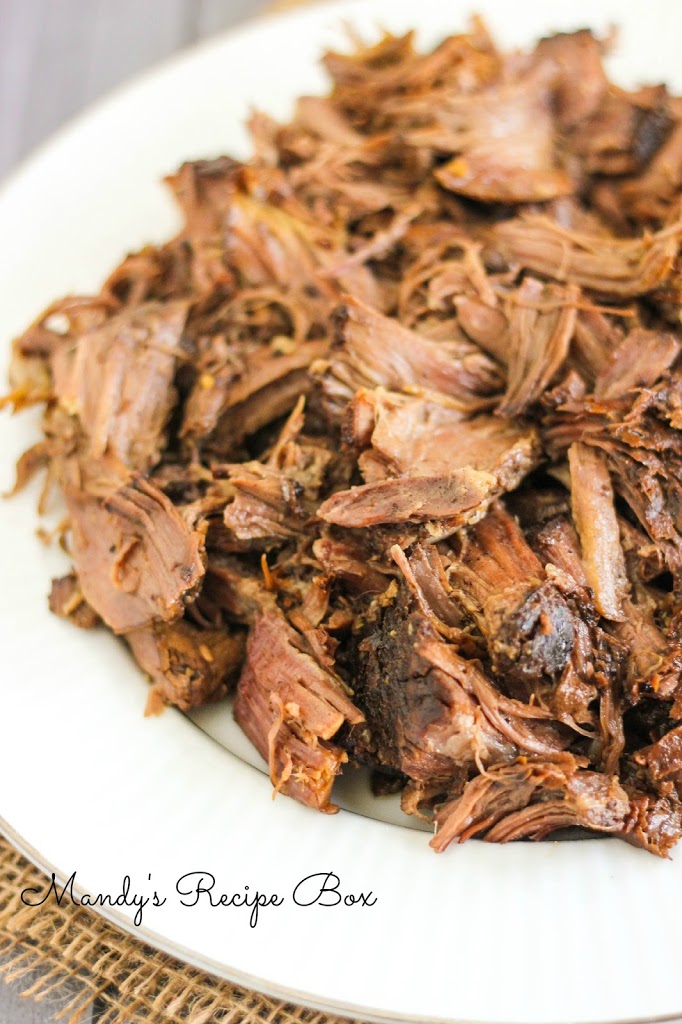 Balsamic Roast Beef
Ingredients
3-5 lb. roast beef, any cut will do
½ tsp. salt
1 cup beef broth
½ cup balsamic vinegar
1 Tbsp. soy sauce
1 Tbsp. Worcestershire sauce
3 tsp. minced garlic
Directions
Place the roast in a slow cooker.
Mix all the other ingredients together and pour over the meat.
Cover and cook on low 8-10 hours, but 15-16 is best.
Make a gravy out of the juices and serve over the meat, if desired.
You may like these from the web:
Connect with me…