I've had this recipe since Home Economics in Junior High. You cook the potatos in the microwave so there is no heating up your kitchen with the oven. So nice for this time of year. The dip is simple and perfect with these wedges.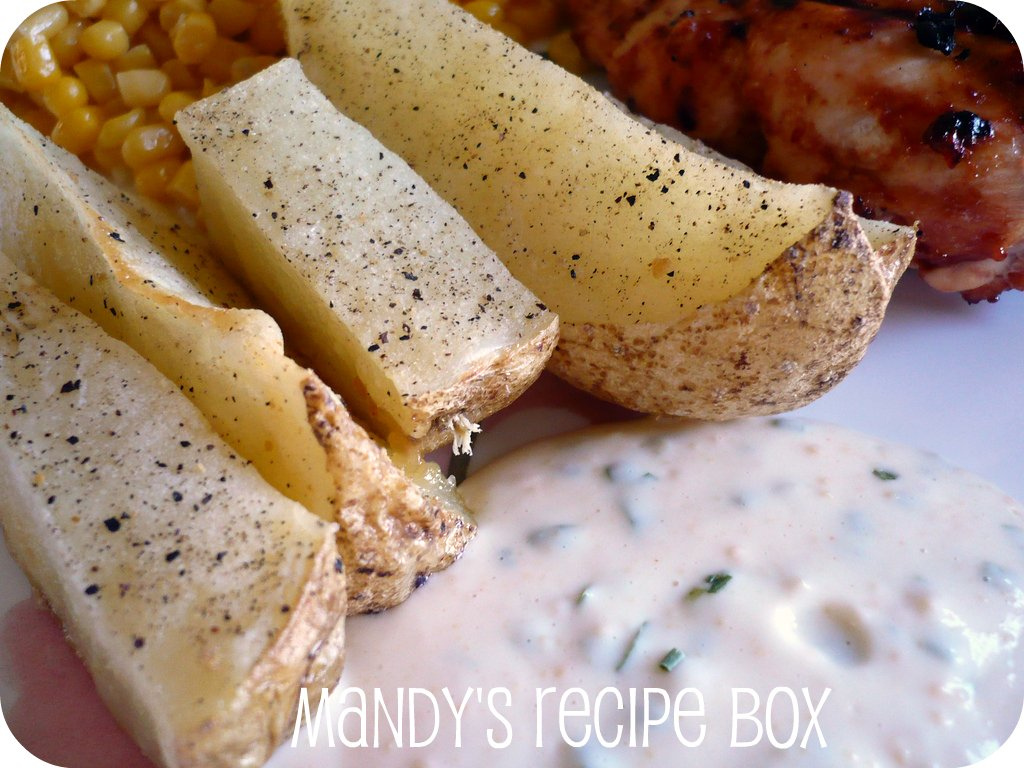 Baked Potato Wedges
3 large potatos
1/4 c. Miracle Whip
onion powder
salt & pepper
Wash and cut potatos length-wise. Brush with Miracle Whip.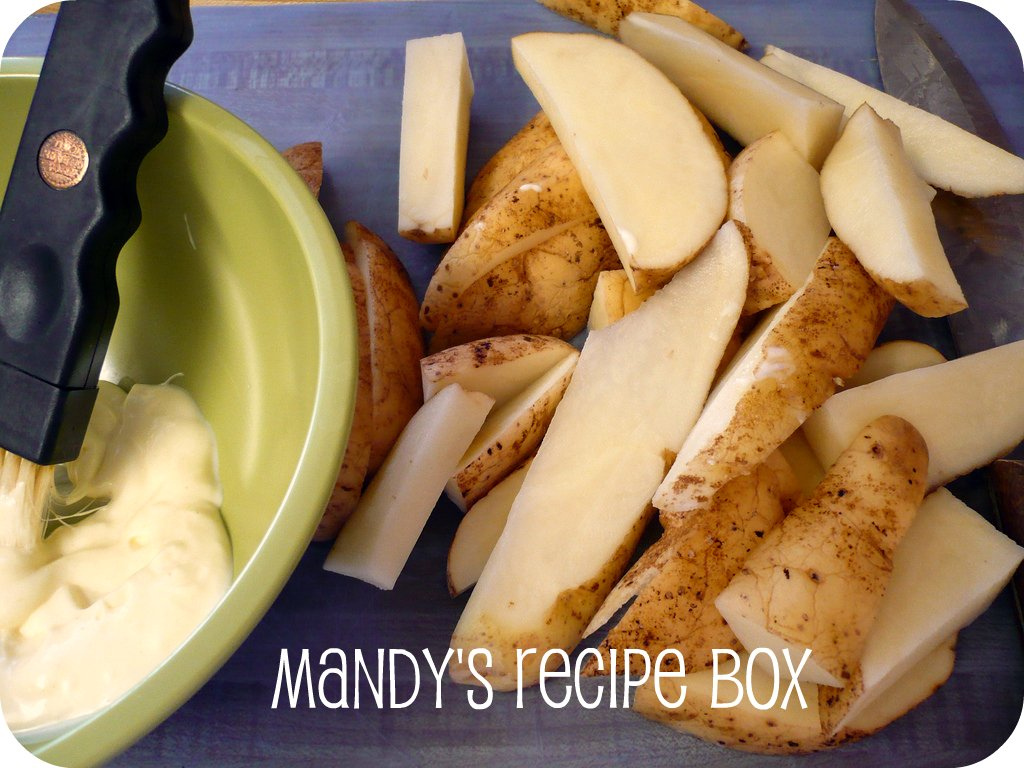 Place wedges in a glass dish. Season with onion powder, salt, and pepper.
Microwave uncovered for 6-10 minutes or until tender.
Parma Dip
1/2 c. Miracle Whip
2 Tbsp. Parmesan cheese
2 Tbsp. milk
1 Tbsp. chopped chives
Mix all together and serve along with the wedges.