Baked Asparagus is the perfect way to eat it. If you've never tried it before, start with this easy recipe!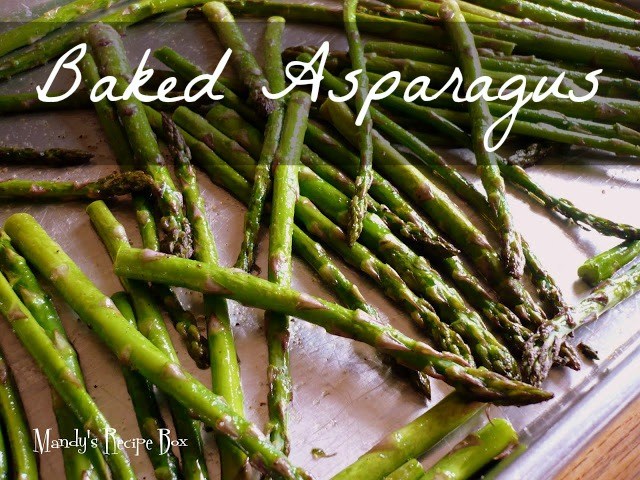 I had never tried asparagus until a couple months ago when my husband's sister Melanie made it for dinner. Nor had I ever wanted to. It just never looked appealing to me. My world has changed. It is such a simple dish, but that's the beauty of it. You know me and simple. We are like this *fingers crossed*. All Melanie did was drizzle with olive oil, salt and pepper, and put it in the oven. Oh.My. I have been craving it ever since. I ordered a
Bountiful Basket
last week and guess what was a part of it? My little asparagus! I was thrilled. So I made a green dinner for St. Patty's Day. Chicken and Broccoli with Spinach Fettucini Alfredo with the sauce colored green. So fun. I love having kids. It gives me an excuse to still enjoy these things.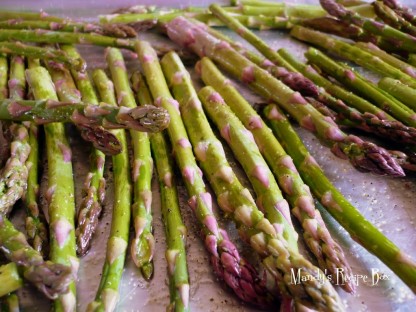 Baked Asparagus
Ingredients
1 bunch of Asparagus
Extra Virgin Olive Oil
salt and pepper
Directions
Wash and cut about 1 inch off the ends of the asparagus. Not the bushy part. The straight end. Place on a cookie sheet and drizzle with olive oil. Sprinkle with salt and pepper. Stir around so all the pieces get coated.
Bake at 375 for about 15 minutes. Check and continue baking until tender.