Bacon Cheeseburger Dip will be a hit on Game Days. Bacon, beef and cheese make for a great appetizer when you let your slow cooker help out.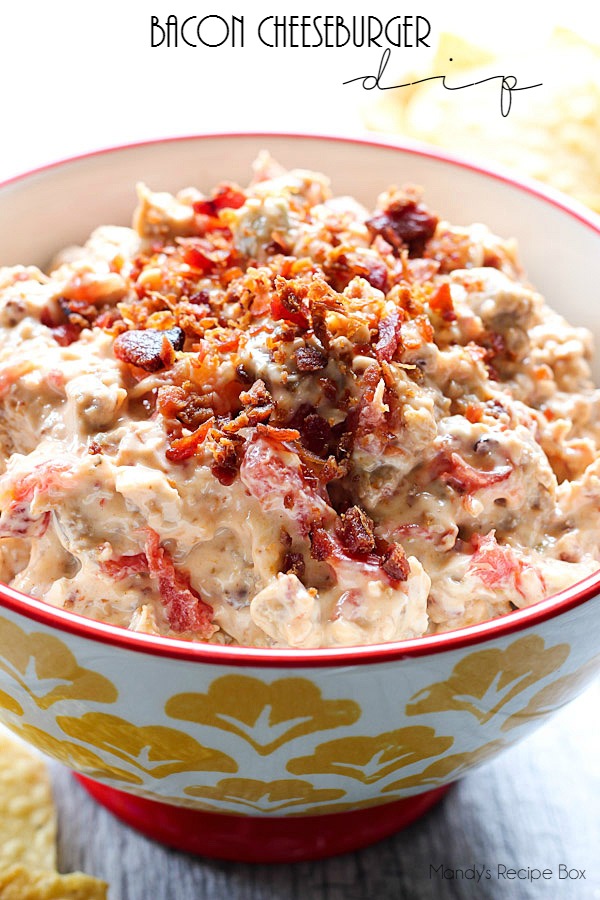 Who loves watching sports on t.v? And who is just there for the food (Mandy raises her hand)? I'd rather curl up with a book or Netflix and Diet Coke while my husband and son have a game on t.v. And the Superbowl? Let's just say it's a foodie's dream with all the tasty food. Lots of women love sports, but I am not one of them.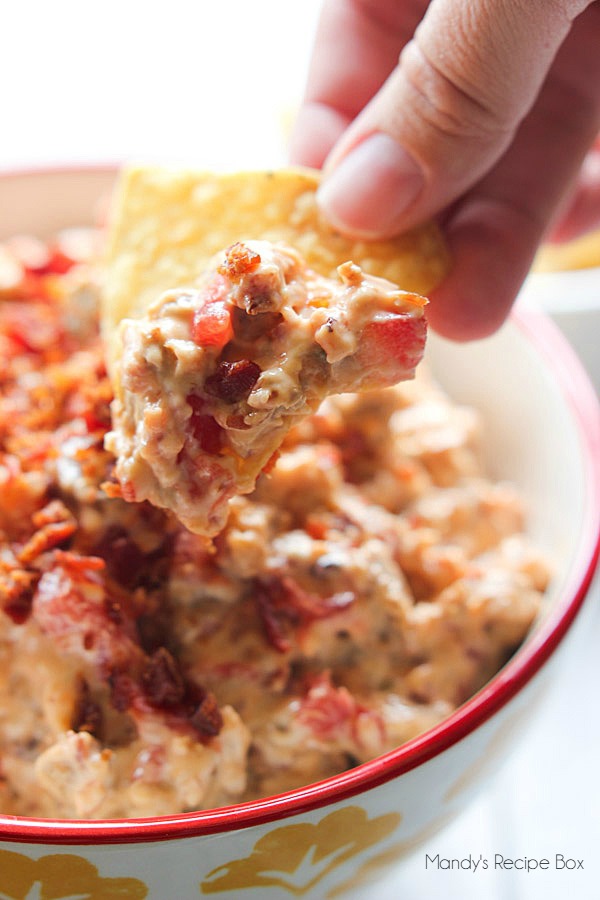 This dip starts out in a skillet and moves to a slow cooker which makes it a great appetizer. You can visit with family and friends instead of slaving away in the kitchen. So grab some chips and get comfy watching the game (or Netflix) with your family and friends who will go crazy over this Bacon Cheeseburger Dip.