This healthy Avocado Cilantro Dip is great with veggies, pita chips or tortilla chips. The avocado makes is so creamy and smooth and the serrano pepper adds just enough heat!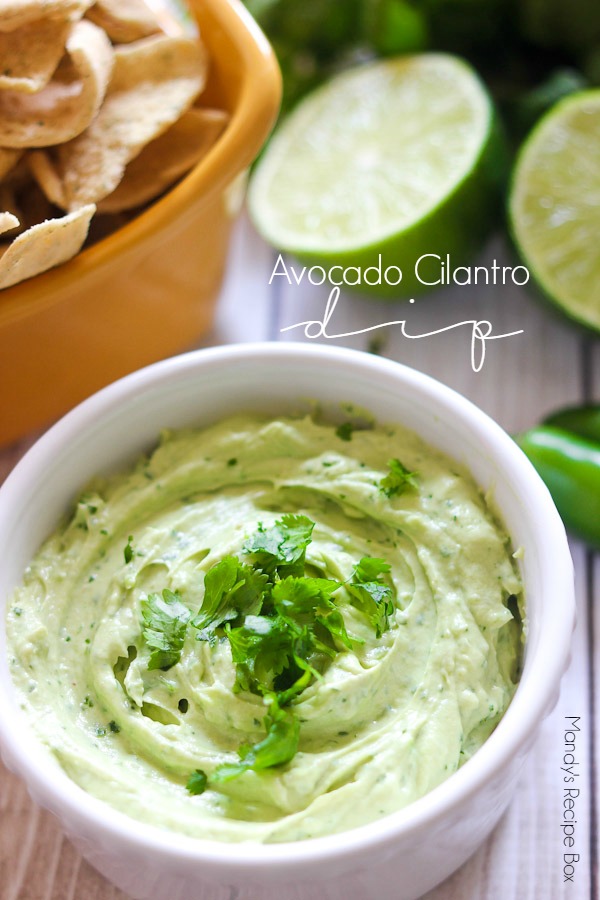 I super love avocados. SUPER love them. They are so good for you and you wouldn't even know it. They taste so decadent (yes, I said decadent while describing an avocado), all creamy and delicious. Did you know avocados are technically a fruit? Now you've learned something new today. I love them on turkey sandwiches, mashed up with a boiled egg on a sandwich or plain, just sliced up and sprinkled with a little salt. My little Emma (6) loves them, too. She always asks for them whenever we are at a store. I have a handy tool
 that I love. It slices the avocado so quickly and gets it all out. It can be tricky since the avocado meat is so slippery.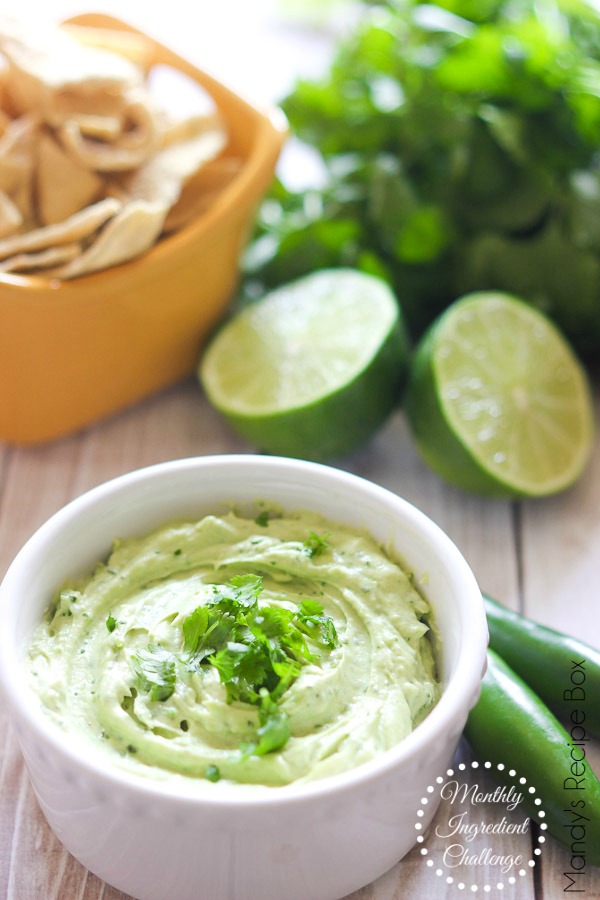 I made this dip for a fun new thing I am a part of. It's a group of bloggers who take turns choosing an ingredient once a month and then we all come up with a recipe using that ingredient. This month's ingredient is cilantro. When I  learned that would be the ingredient this month, I cringed. I don't really care for it. Except in Costa Vida Sweet Pork Salads. It's amazing. So I tried to think of something that wouldn't be overpowering in cilantro-taste and this dip is it. It's subtle and yummy. Trust me! After the recipe be sure to check out what the other bloggers made with cilantro.