Asian Chicken Salad is a staple at any potluck dinner we have. It's one of my favorite salads and I crave it a lot!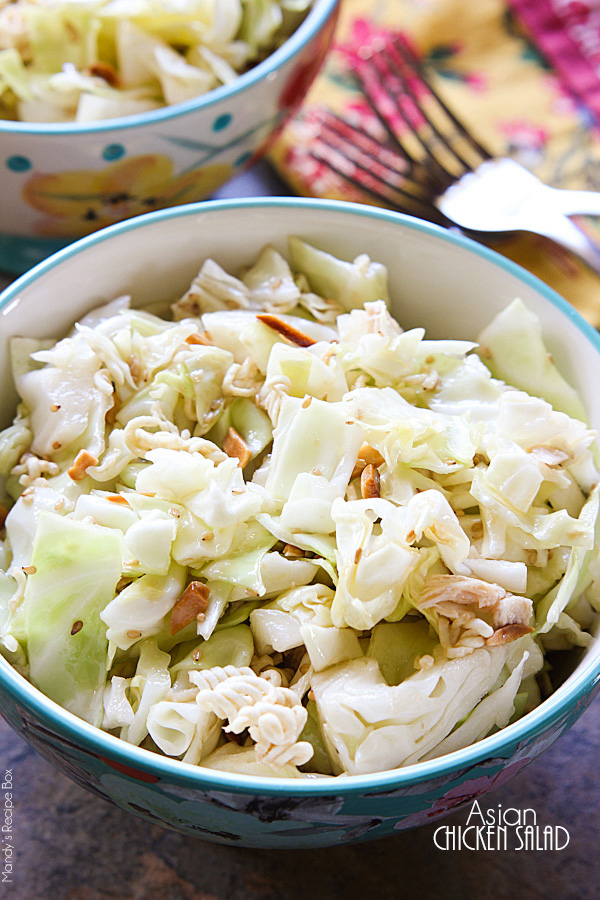 The first time I had this was when my grandma made it for a dinner a long time ago. I crave it all the time now. I love the flavor and crunch of the toasted almonds and sesame seeds. It's best to make this and chill for about 5 hours for the flavor to get into the chicken. It gets all nice and juicy. The cabbage and almonds will soften if left too long so it's perfect for potluck dinners or when you can get it eaten up. Leftovers are okay but, like I said, it gets kinda soggy. So eat lots and lots of it! Trust me, that's not hard to do.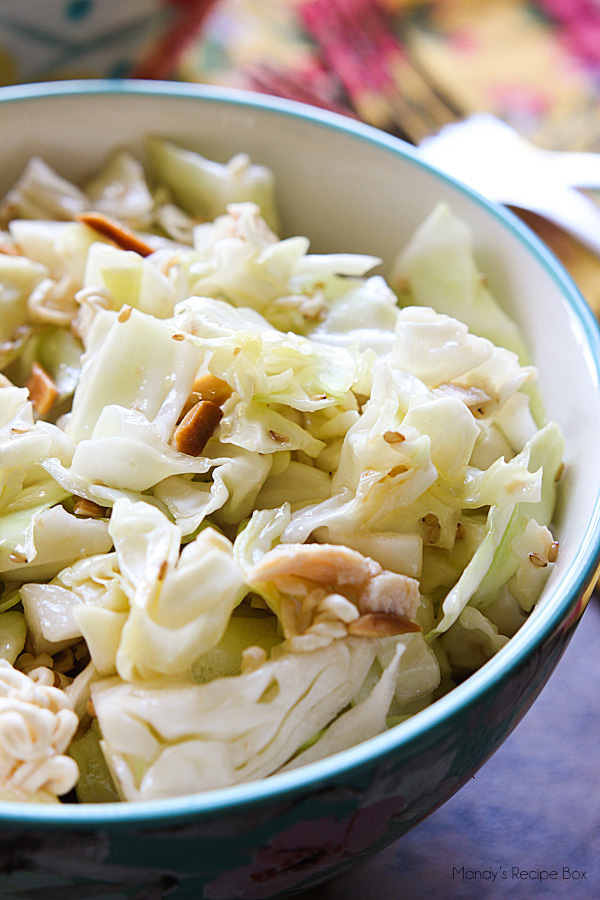 Asian Chicken Salad
Ingredients
Salad
2-3 bonless, skinless chicken breasts
2 Tbsp. sesame seeds
2 Tbsp. slivered almonds
1 head shredded chinese cabbage
1 pkg Oriental Ramen Noodles, uncooked
Dressing
1 pkg. Oriental season mix
2 Tbsp. sugar
½ c. oil
3 Tbsp. vinegar
salt and pepper
Directions
Boil the chicken until fully cooked. Cut into cubes.
Toast the sesame seeds and almonds. I put them in a pie pan and put them to broil on low. Stay right there and watch them or they'll burn. It doesn't take long, only a minute or so.
Chop up the cabbage and put in a large bowl. Add the seeds and almonds, chicken, and noodles (broken up).
Toss. Mix the ingredients for the dressing. Drizzle on top. Toss again.
Refrigerate about 4 or 5 hours for the flavors to meld and the chicken to absorb some dressing.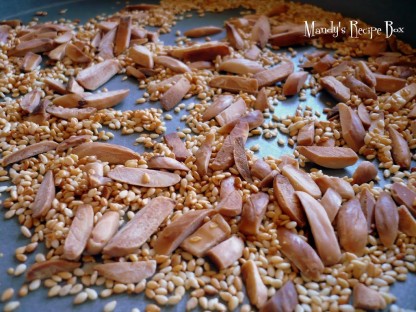 Be sure to save this to your favorite Pinterest boards!