These Apple Brownies are perfect on their own, but add some vanilla ice cream or caramel sauce and they are out of this world!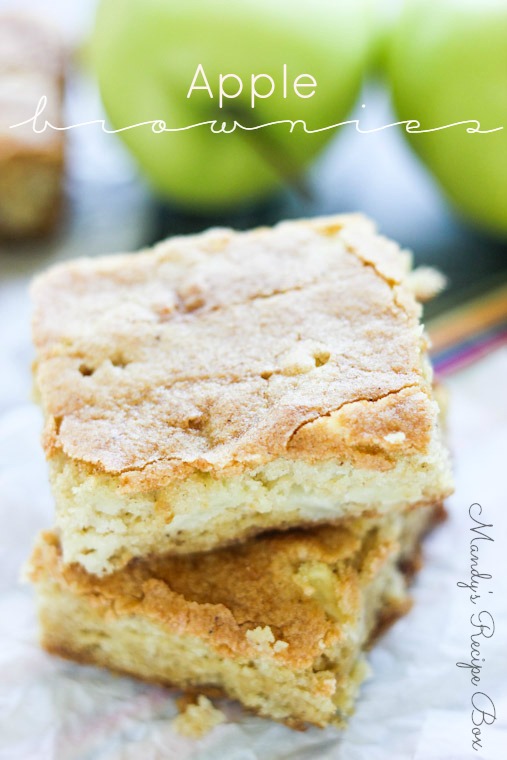 'Tis the season for fall baking, fa la la la la la la la la… Did I just freak you out with that Christmas tune in September? Sorry. But I looovvvve this time of year until Christmas. It's the coziest, happiest, yummiest time of the year. 
I recently asked on my Facebook page if you prefer apple or pumpkin recipes. It was a healthy mix of both. Since I made these amazing Oatmeal Chocolate Chip Pumpkin Cookies recently, I have an apple recipe for you apple lovers out there. These are a show stopper. That's right. I had to send some away to neighbors because I could eat them all by myself. Then I thought about drizzling them with a caramel sauce. After they were gone. Bummer. Next time fo' sho'.
These Apple Brownies come from Gooseberry Patch's 303 Simple & Satisfying Recipes
cookbook.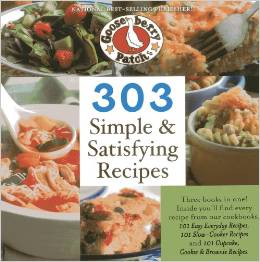 This is a great one. Every.single.recipe. has pictures! And they are all so simple yet satisfying just as it says. It c

ontains every recipe from three of their best-selling 101 books…

101 Easy, Everyday Recipes

,

 

101 Slow-Cooker Recipes

 

and

 

101 Cupcake, Cookie & Brownie Recipes. You NEED this cookbook.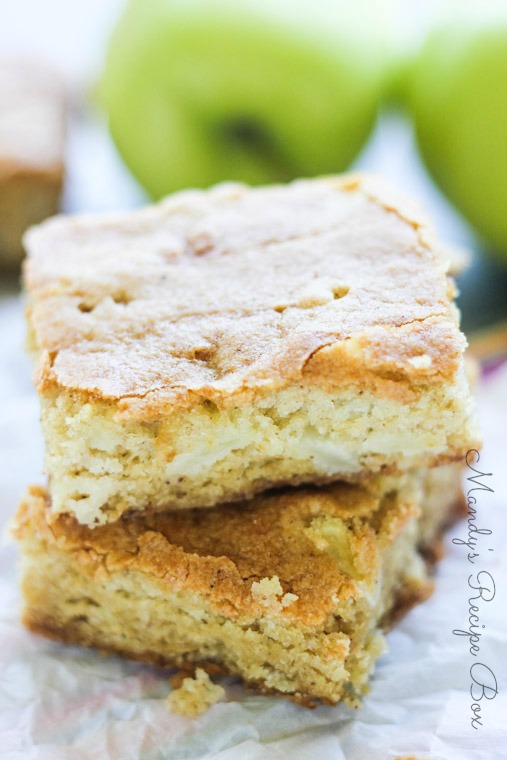 Apple Brownies
Ingredients
½ cup butter, softened
1 cup sugar
1 tsp. vanilla extract
1 egg
1½ cup flour
½ tsp. baking soda
½ tsp. baking powder
½ tsp. nutmeg
1 cup apples, cored, peeled and chopped
½ cup chopped nuts, optional
Directions
Beat the butter and sugar until fluffy; stir in vanilla and egg.
Add flour, soda, powder and nutmeg. Mix until combined.
Add apples and nuts and stir.
Pour into a greased 9x9 pan.
Bake at 350 degrees F for 30-35 minutes. Cool and cut into squares.