I caught wind of these on
The Girly Girl Cooks
and she had me reeled in. The recipe uses Ore Ida Fast Food Fries. I've never heard of them, but now that I have, I plan on using them to dip in my homemade Frosty. I love doing that at Wendy's. Without the cheese and stuff, obviously. Try it sometime. Nevermind the weird looks you'll get. It won't matter. On to the fries…I've only been to In-N-Out Burger once. In Vegas. I don't remember these, but I love them in my kitchen. I didn't have Thousand Island Dressing to drizzle over the top like The Girly Girl did, so I made my own Fry Sauce that I will share the recipe for. It's funny that outside of Utah and parts of Idaho, no one knows what Fry Sauce is.
True story: I was at Disneyland and asked for some at a restaurant in the park and the kid looked at me like I was on something. Ugh, just give me the ketchup then. It's happened other places, too. So just try it. It'll change your fry eating habits.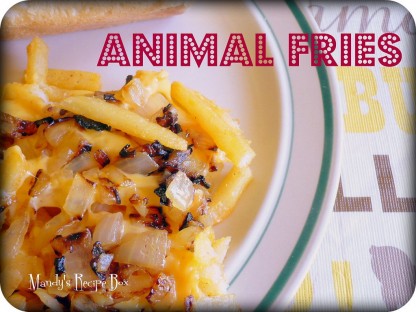 1/2 package of Fast Food French Fries
1/2 large Yellow Onion finely chopped
1 Tbsp Butter
4 slices of American Cheese
4 tbsp of Litehouse Original Thousand Island Dressing or Fry Sauce
Seasoned Salt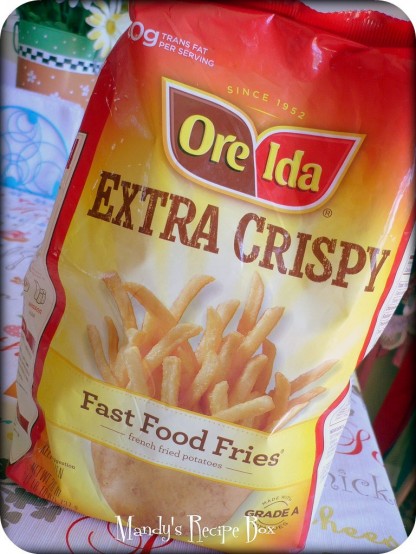 Layer the fries in a single layer on a baking sheet and bake according to package directions.
While they bake, cook the onion in butter until the onions darken and soften.
Once the fries are done (keep the oven on), place in an 8×8 baking dish (I used and 11×7).
Sprinkle with some Seasoned Salt. Top with squares of cheese and onions. I only did half with onions. My kids would totally turn on me otherwise.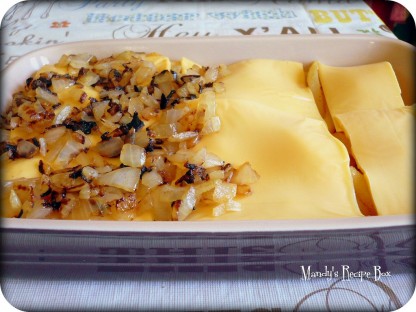 Place the baking dish into the oven (it should be about 450 degrees from baking the fries) and let the cheese melt on top of the fries (about 2-3 minutes).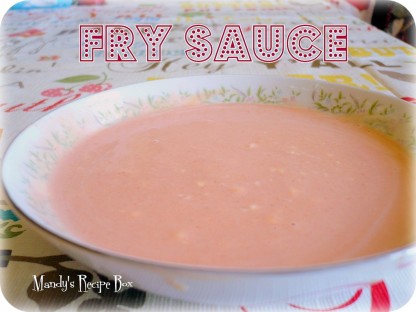 Fry Sauce
No exact measurements here.
Some ketchup (or use bbq sauce-amazing)
Dill pickle juice-enough to thin a little bit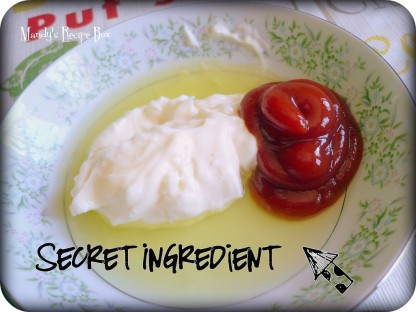 Mix all up and serve with fries.