Amish Chicken Casserole is a family pleasing dish. It's one easy dinner recipe you will want to keep on hand.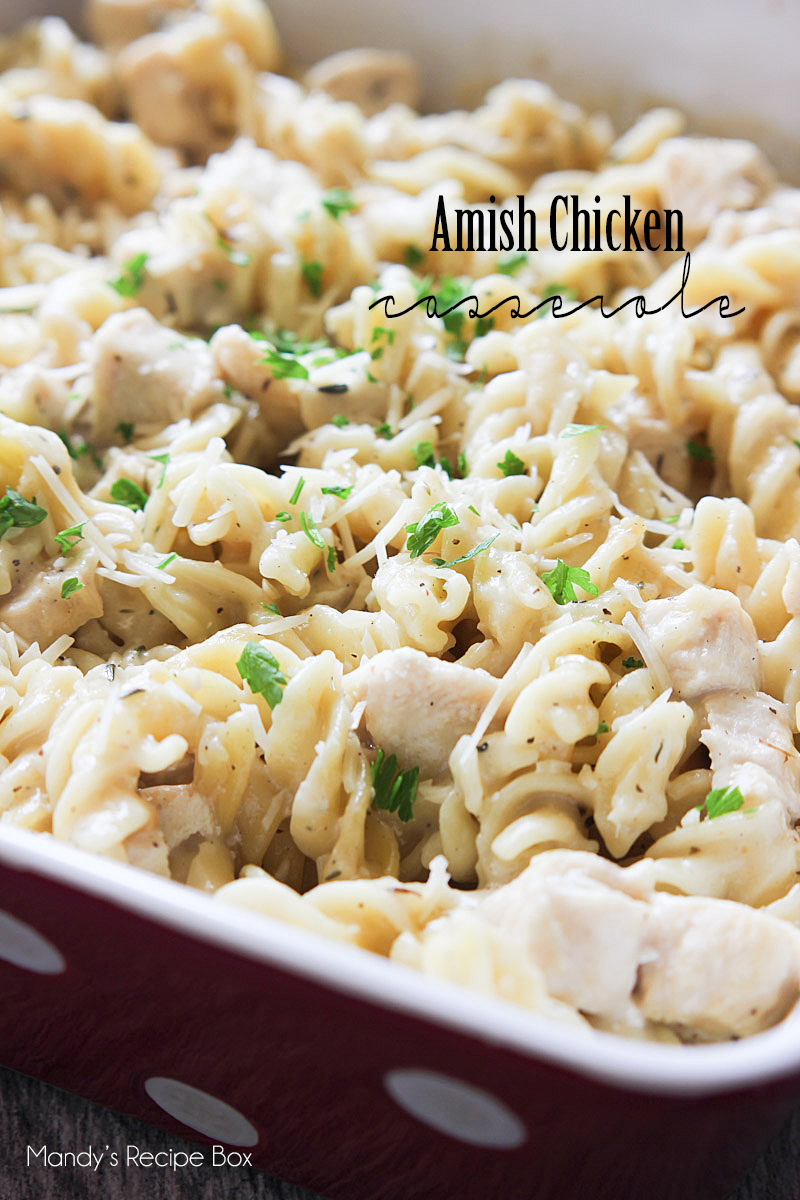 Comfort foods are in full force in our house. Bring them on! I love all the hearty casseroles and soups this time of year brings. Casseroles are one of my favorite things to make because you just dump everything in a dish and bake it till bubbly. Easy peasy and so good. One of our favorite casseroles is this Pizza Noodle Dish or Shepherd's Pie.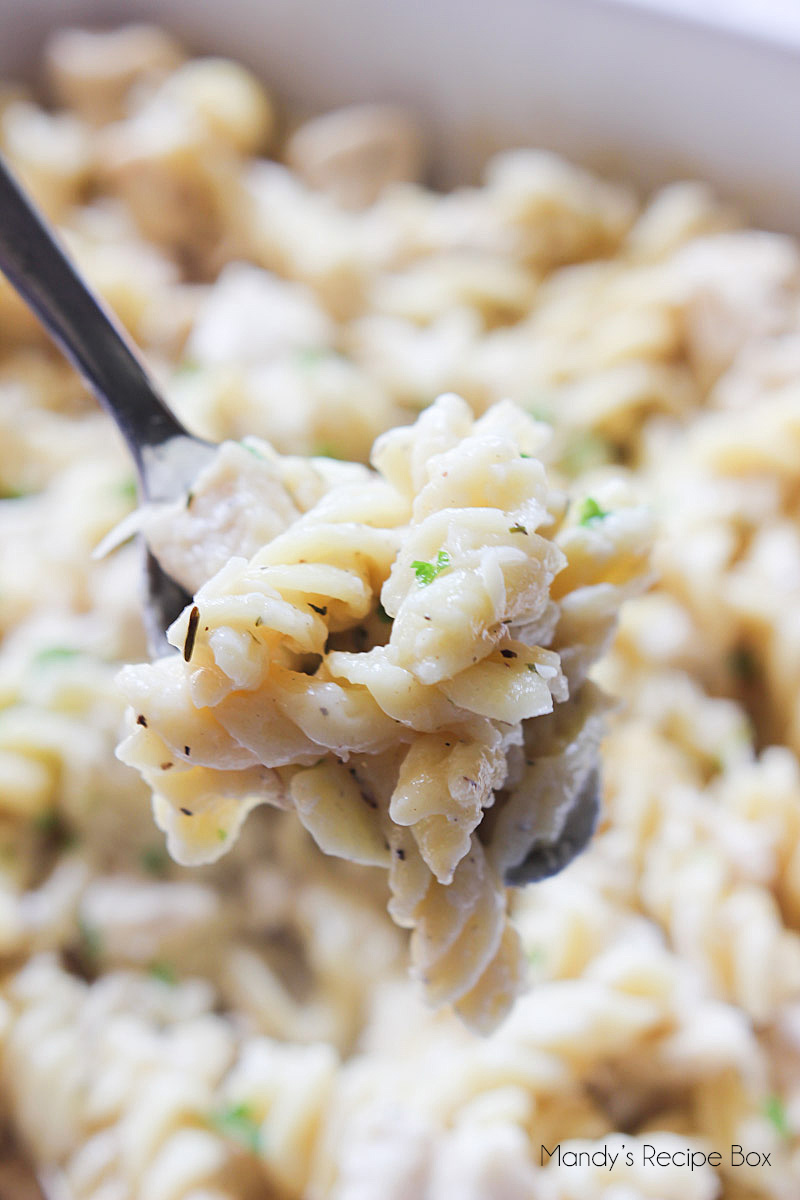 Let me tell you a little something about the crazy deliciousness of this casserole. My husband Lance is not a leftovers kind of guy. Unless it's something that tastes like you just made it when reheated, like Tacos, he won't eat it. Same for most of my kids. But this casserole? I made it for lunch and Lance ate it. Then he ASKED for it for dinner the next night. Like actually asked if I had any more of "that chicken casserole". And ate the leftovers. On purpose. It's that good, you guys. Super simple and super yummy.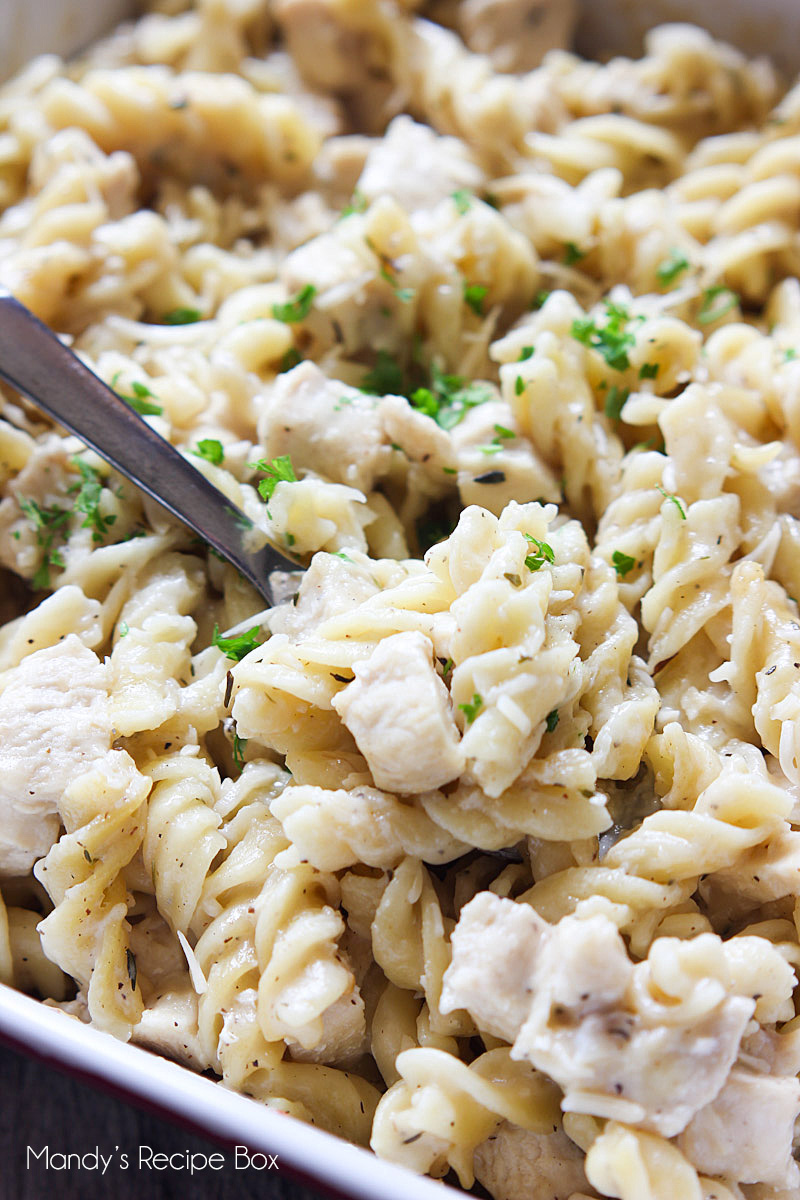 Lightly adapted from A Mindful Mom.