Conagra Brands sponsored this post, but the opinions are my own.
Okay you guys. Be honest. Who makes a full on made-from-scratch meal 365 days a year? If you said "me", we can't be friends and I do not trust you. There just isn't always time to cook a meal from scratch. And that is 100% alright. When I first started blogging my recipes, a girl asked me if I ever just made grilled cheese sandwiches or mac and cheese from a box. Um, yes. Quite a bit, actually. I'm human and a mom so there's no way I cook all the time. And I have 7 tips for fast weeknight meals to help you out.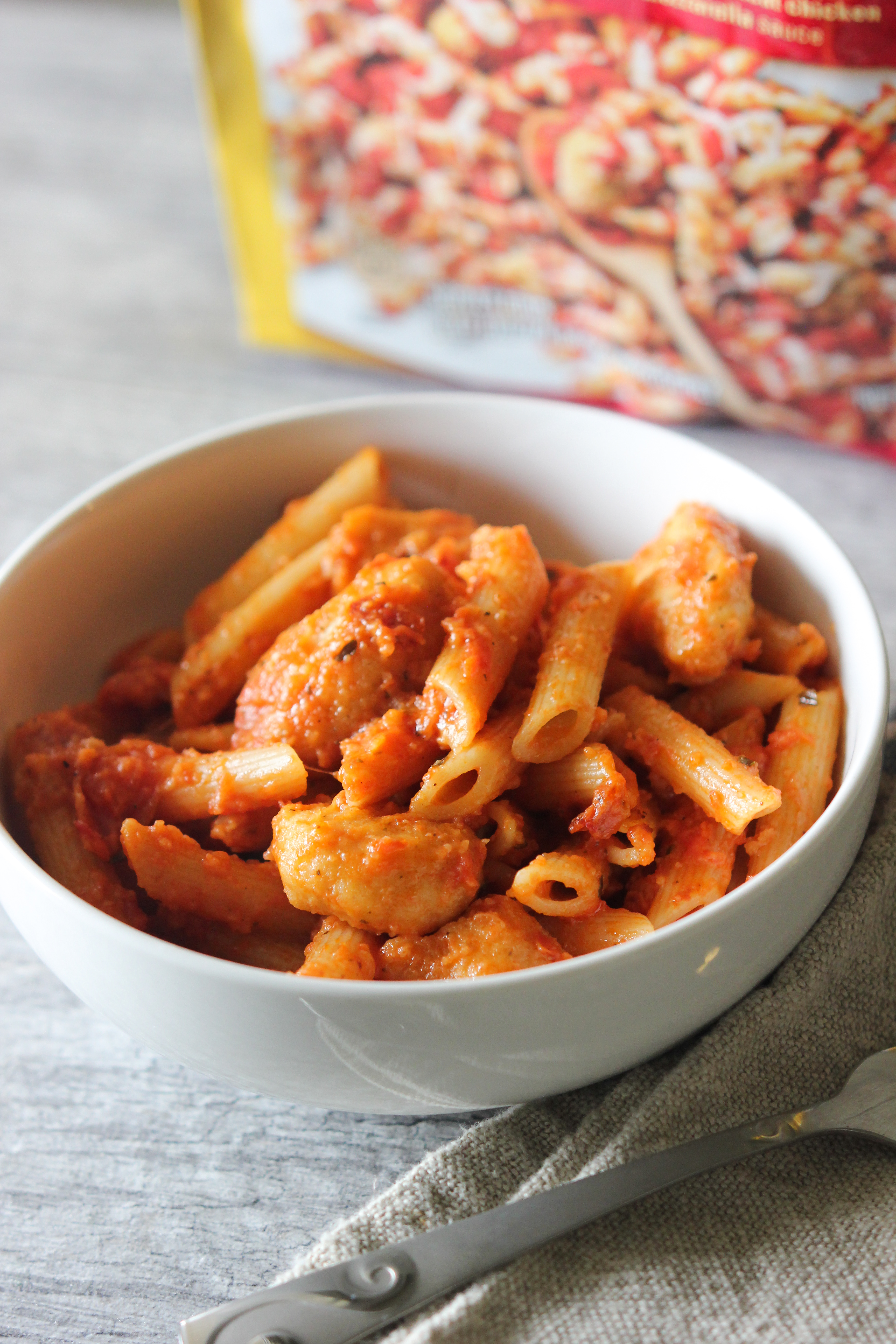 I often reach for a premade frozen meal from the store to cook up on a hectic night. But it has to be fast, tasty and something my kids will actually eat. I recently grabbed a family sized bag of Bertolli Chicken Parmigiana Penne in the frozen section of Walmart. You guys.. do the same. Be like me. Make life easy. Make dinner fast. It was so full of flavor and so so easy.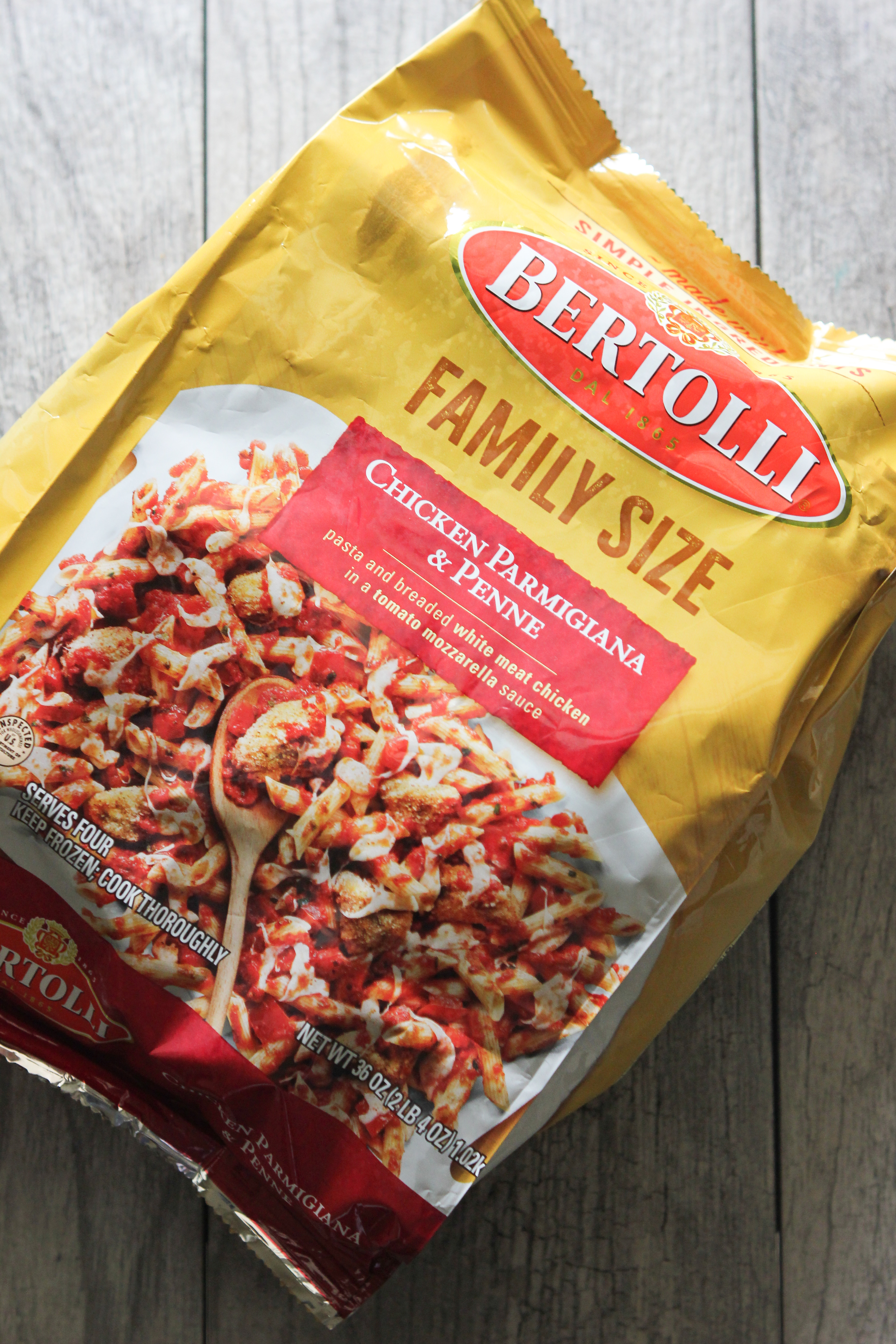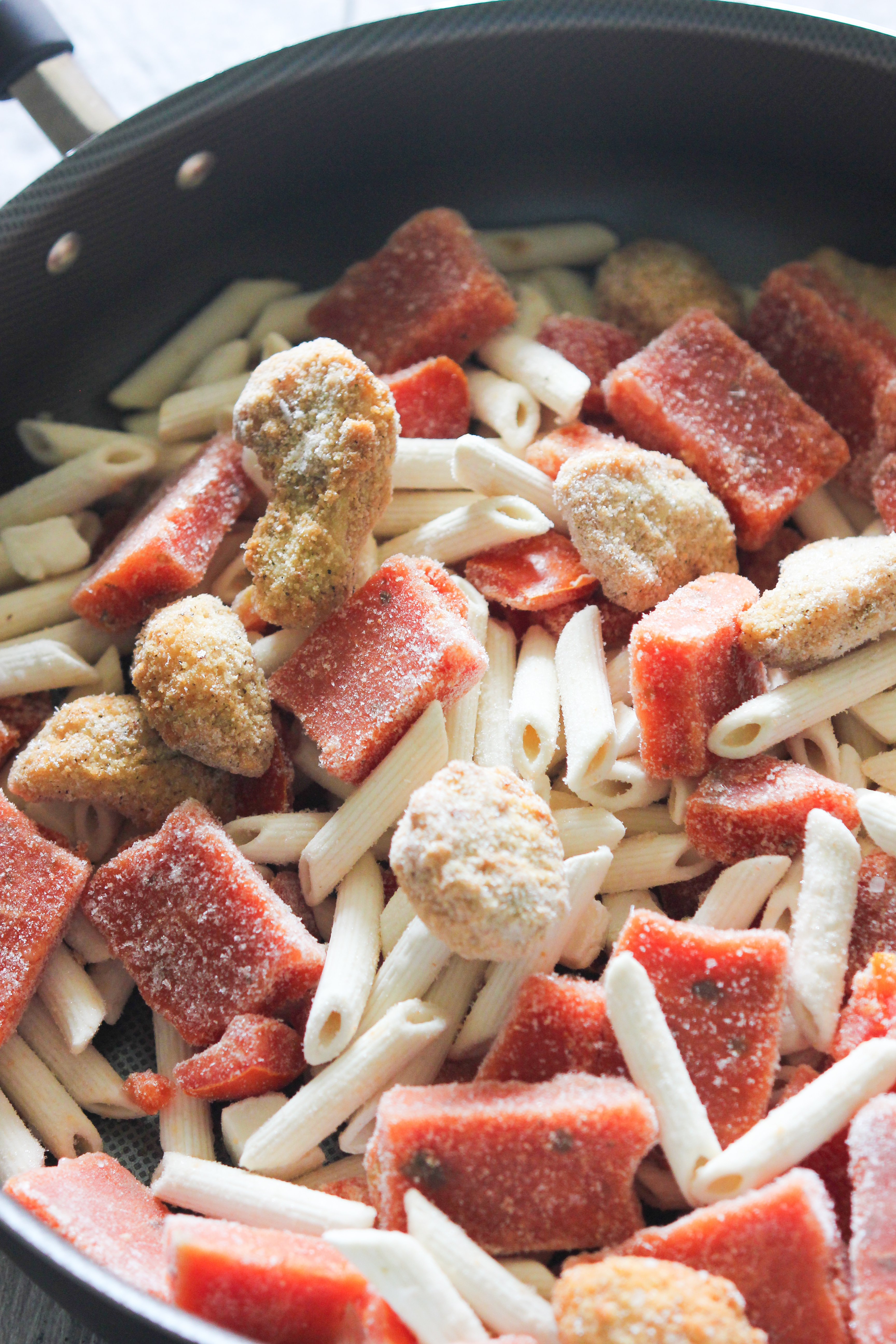 See those bits of sauce? It all cooks down to cover the pasta and chicken perfectly. Just cover and cook over medium high heat about 15 minutes and you've got dinner. I added some cheesy garlic bread to go with it and dinner has never been easier.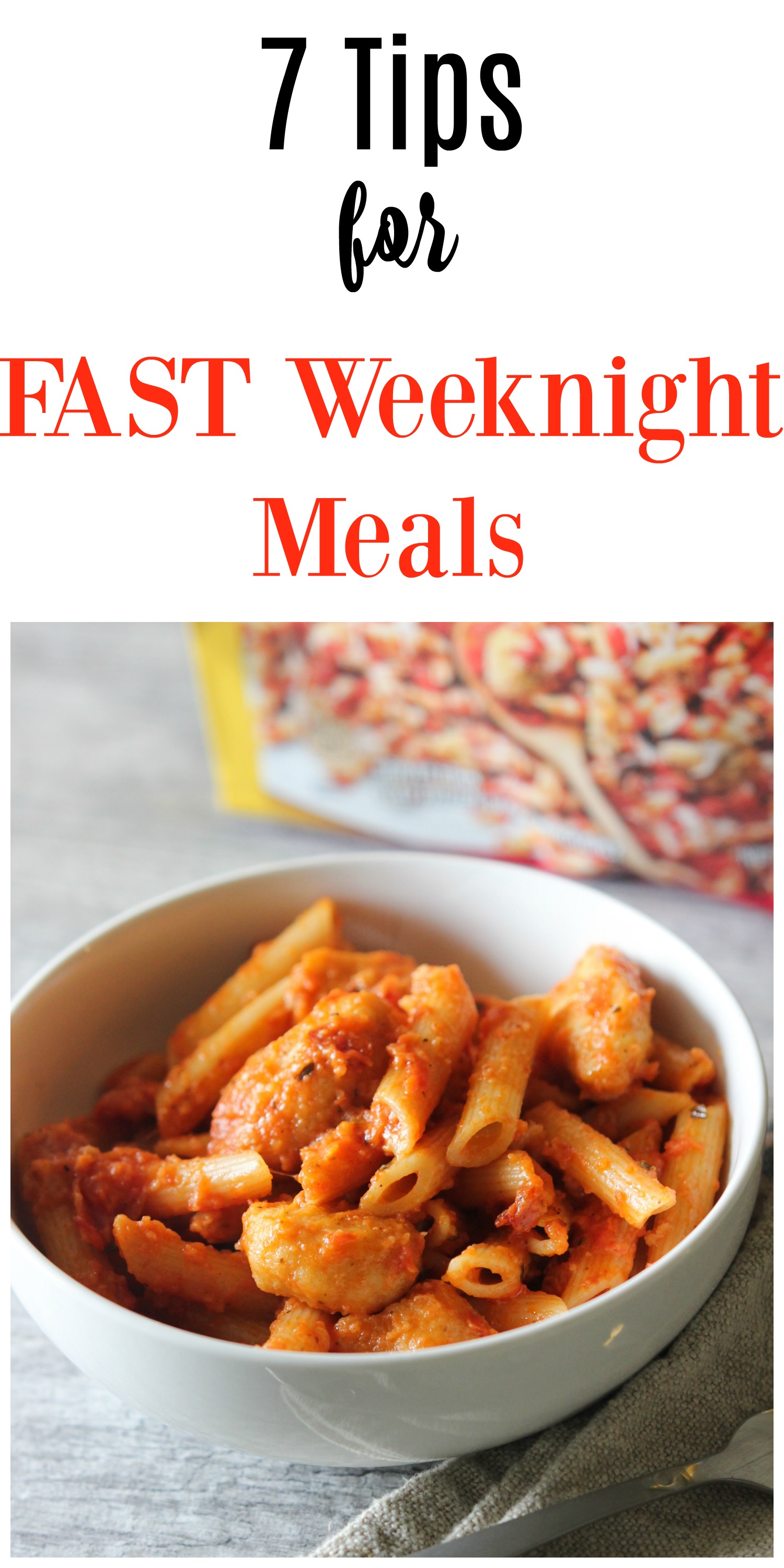 Here is a list of 7 of my favorite tips for fast weeknight meals:
Plan Ahead… Got more time to cook on the weekend? Use it to make dishes that can be used in multiple recipes. I always cook a few pounds of ground beef at once and freeze it in portions for later use. Take just 20 minutes or so to inventory your fridge and plan out your meals for the week.
Use those leftovers… Some people hate leftovers, I get it. BUT. If you can turn them into something new, it's a whole new meal! Take that taco meat and turn it into taco salad or use it in nachos. Or cut up that chicken and put it on a salad.
Grab the slow cooker or Insta-Pot… Why wouldn't you let this fabulous appliance do the work for you? Here are some great slow cooker recipes to get you started. With just a few minutes of prep time you will have a meal ready by dinner time.
Breakfast for dinner… I love breakfast outside of breakfast time. Waffles, pancakes, etc are so easy to make and takes very little time. Plus, the kids love this!
Keep staples on hand… With a well-stocked pantry, you'll always have tomorrow's meal in the making. Here's a list of pantry must-haves and some recipes that put the items to good use:  beans (canned); bouillon cubes; broth or stock; fruits, and mushrooms; garlic; hoisin and soy sauce; oils: olive, canola, vegetable, peanut, toasted sesame; olives; onions; pasta; potatoes; rice; roasted red peppers; salsa; shallots; spices and dried herbs. Change it up to suit your needs.
Freezer favorites… As a last resort, stock your freezer with a few dishes that freeze and defrost easily, so that all you have to do on the most hectic nights is reheat. Lasagnas, soups and stews, and bean dishes (like chilis) all work great. Here's a list of some Make Ahead Freezer Meals. Don't forget about store bought meals. Ain't no shame in those!
Go Meatless… Salads for dinner or simple soups are such a quick option that will save so much time.
You can get $1 off of PF Chang's Home Menu or Bertolli frozen meals at Walmart, through Ibotta!
P.F. Chang's and P.F. Chang's Home Menu®  are registered trademarks owned by P.F. Chang's China Bistro, Inc. and are used with permission. Bertolli® is a registered trademark of R&B Foods, Inc., used under license.