With just 4 ingredients, there's only 5 minutes separating you from this delicious 5 Minute Salsa. Unexpected guests? No problem!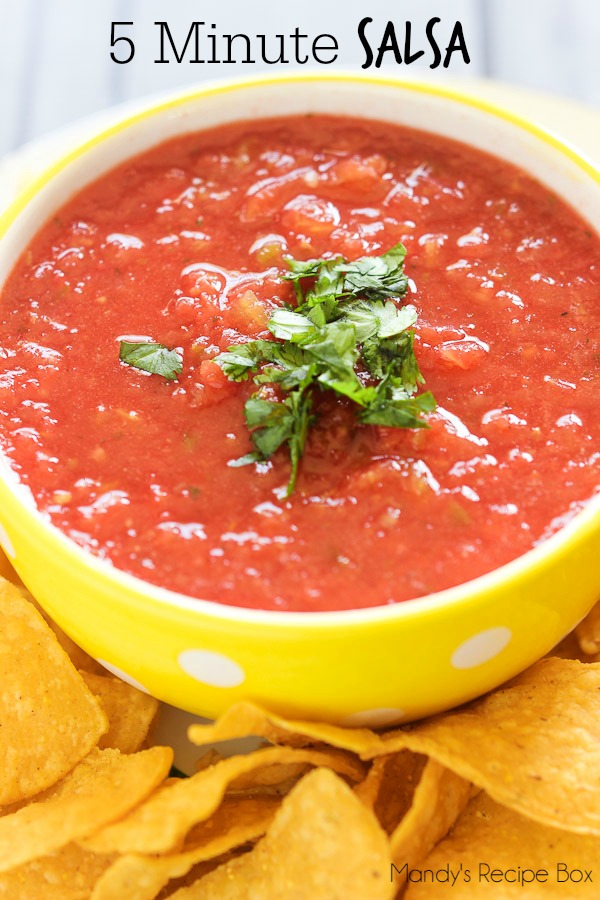 Sometimes I like to watch old episodes of Beverly Hills 90210 on Amazon Prime because I loved that show when it was on. It's a little cheesy watching it now just like when I try to watch Saved By The Bell. But I can't stop till I get through it all again. And when I'm binge watching anything on Netflix or Amazon Prime, I need snacks. And I need them quick. It's also a great appetizer for Cinco de Mayo!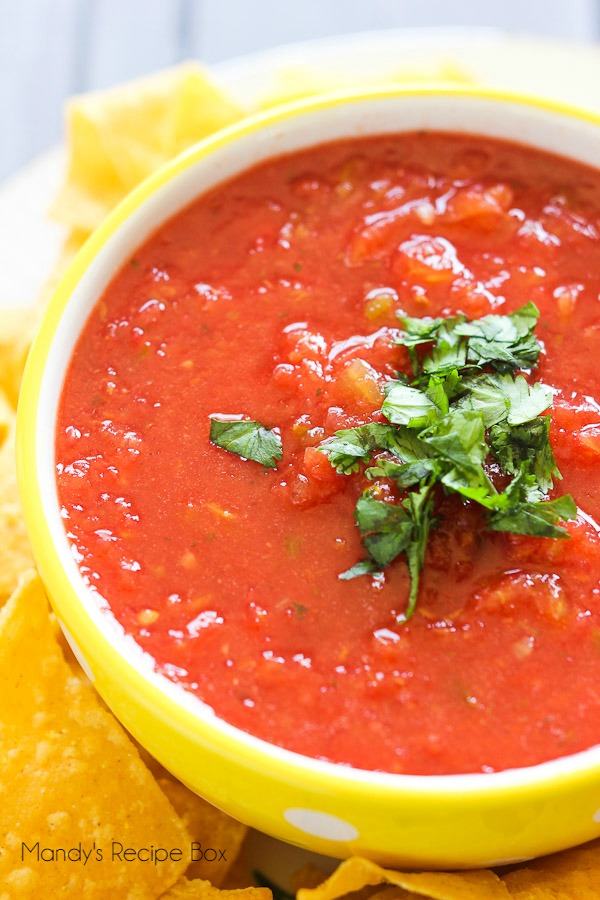 I have discovered that my husband and kids have this special radar that goes off telling them when I am about to get comfortable and eat anything. They come home from where ever they are/need something/get hurt/just need to have my attention at that very moment. It's a real thing. The other night, I had just made dinner and got my kids all dished up and I had my plate of food ready to eat and on the table when in walks my husband. When anything like this happens, I quote Ralphie from A Christmas Story when he says "My Mom hasn't had a warm meal in 17 years" or whatever it is, but I always say it. Don't get all upity on me and say "why can't her husband get his own food?" Well, he can, but I like to help him out while he cleans himself up after working on the farm all the live long day. Anyway. This 5 Minute Salsa is a quick snack that I can make and hopefully eat before my family's radar goes off.