20 Recipes with Lime to freshen up your day! If you love limes, this collection is for you.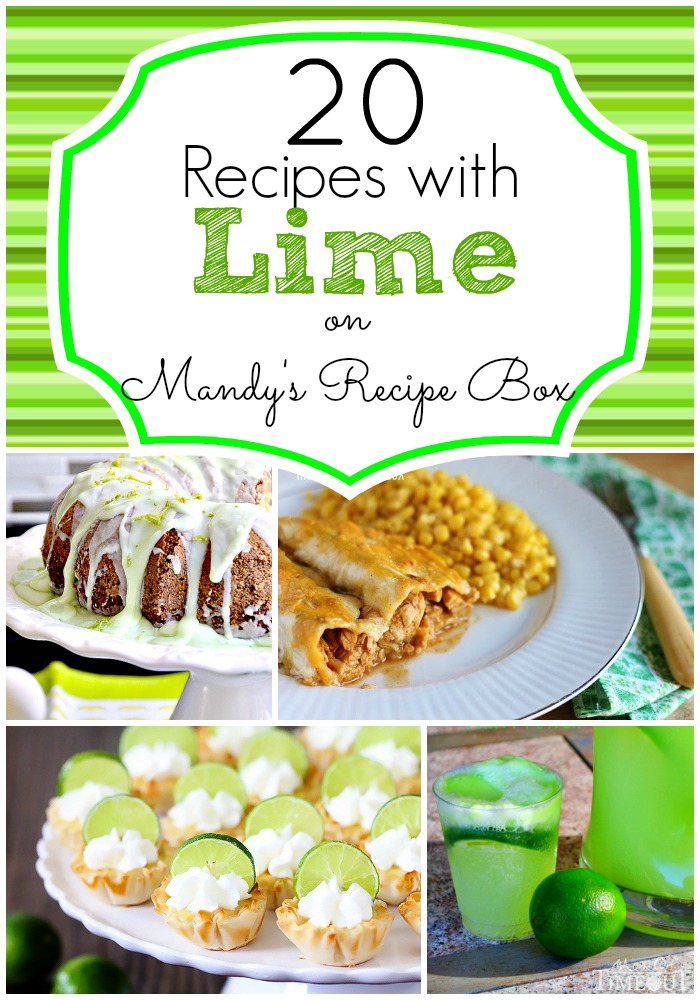 Even though it's only been in the 40's here in Idaho and sometimes 50's, I am getting Spring Fever. I love the fresh change in the air and I love the foods that come with it. Limes say Spring and Summer to me. I love limes. I love them in my drinks and I love baking and cooking with them. Lemons are are favorite as well, but this post is all about limes. I have gathered 20 mouth-watering recipes that use lime. If you love this collection, please pin the photo below. If you like a particular recipe in the collection, please go to that site and pin from there.
Anyone else have the lyrics to the song "Put the Lime in the Coconut" by Baha Men go through their head when you hear the word "lime"? No? Just me then. Ok. Get ready for some serious lime recipes! Some are sweet and some are savory. All look delicious.
Be patient for the recipes to load and enjoy!
Loading InLinkz ...