We have put together this list of over 15 Slow Cooker recipes for Fall. Grab your slow cooker and let it do the work…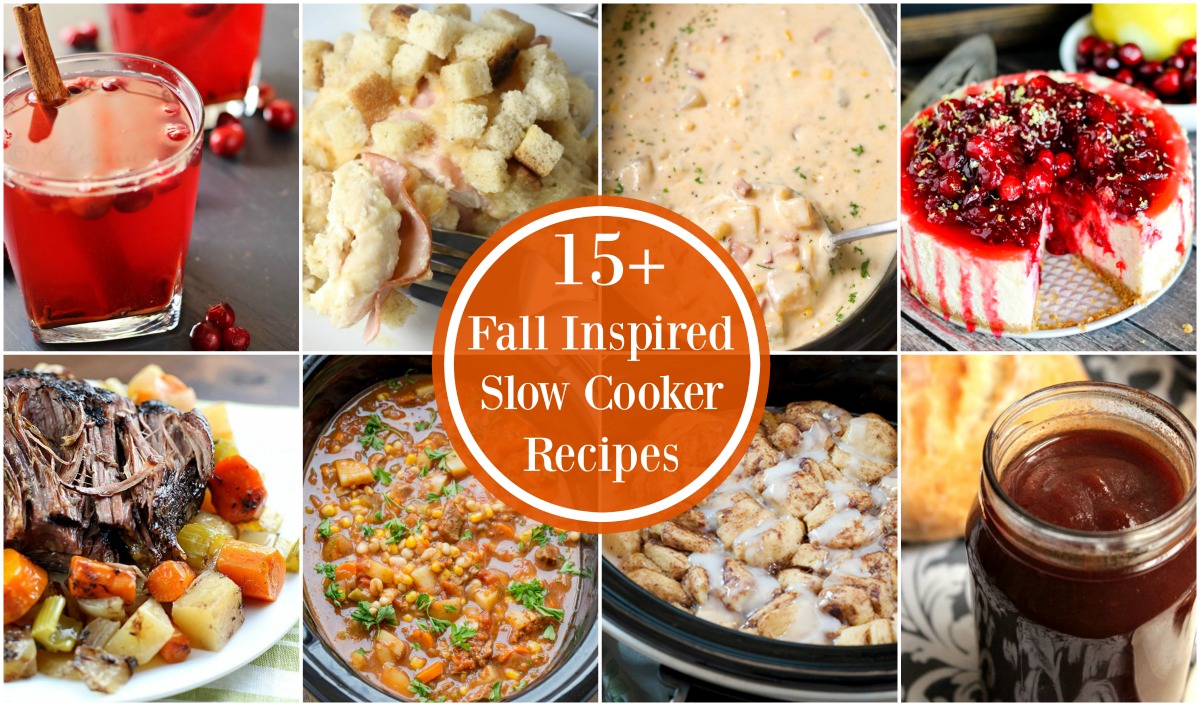 We've had such a nice Fall so far here in Utah. Usually it's nice for about a week and then it's right into winter. I'm loving it so much right now. And I'm loving the cozy Fall food. Slow cookers are my favorite things. They do the work for you and make the house smell delicious. You'll love these recipes we have for you today, I promise.
Slow Cooker Cranberry Cheesecake
Crock Pot Roast with Vegetables
Slow Cooker Chicken Enchilada Soup
Slow Cooker Beef & Vegetable Soup
Sriracha Lime Slow Cooker Turkey Tenderloin
Slow Cooker Beer Bratwurst with Onions & Peppers
Slow Cooker BBQ Chicken Sandwiches
Slow Cooker Chicken Cordon Bleu
Crock Pot Cinnamon Roll Casserole
Slow Cooker Cheesy Ham Chowder
4 Ingredient Slow Cooker Pulled Pork
Slow Cooker Buffalo Chicken Pasta
Be sure to save this to your favorite Pinterest boards!